Party Bus Rental – A Must for Every Birthday Girl!
Mind Blowing Birthday Party Bus Rentals in The OC—A Must for Every Birthday Girl's Special Day
Your birthday. It's your special day. The one day a year when you and all of your friends celebrate you. But once you've put a few behind you it gets harder and harder to make that special day well . . . special. Go out to eat. Go to the club. Maybe a pub crawl. Tickets to a show. They're all great but once you do it a few times you need something more to make it memorable. If you're stuck without a plan for what to do in the OC on your birthday, we've got some ideas for you.
White Rose Limo has been helping people take their parties to the next level for years with one-of-kind birthday party bus rentals. Imagine, up to 45 of your best gal pals wrapped in leather and luxury as you sip cosmos, champagne, or the complimentary cocktail of your choice. Arrive wherever you're evening begins refreshed and ready to go!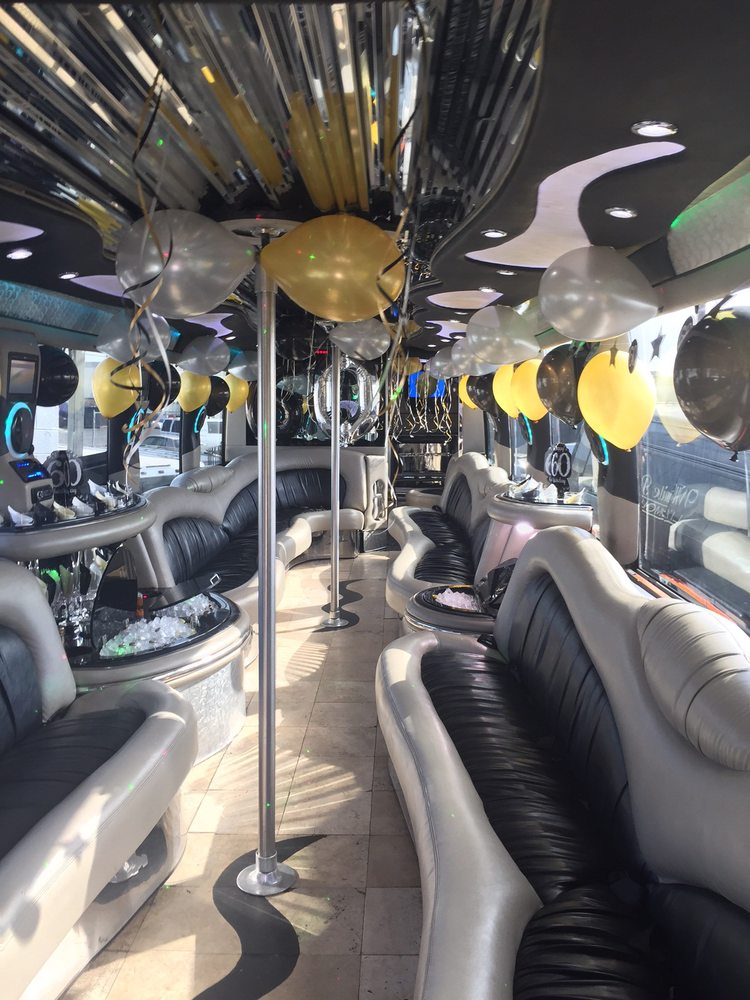 Shop 'til You Drop
Feel like Julia Roberts in Pretty Woman when you hit up the Irvine Spectrum Center. Over 130 boutique shops, bars, and restaurants offering everything from high-end elegance to affordable fun. There is literally something for everyone here.
Pamper Yourself
Downtown Disney is a wonderful place to celebrate for adults too. Sign yourself and your friends up for mani/pedis then show them off as you stroll the streets shopping, people watching, and partying it up. It's also a great place to grab dinner with plenty of restaurants along the way. Plus Cirque de Soleil puts on shows almost every night.
Cut Foot Loose
When the sun sets, it's time to get a little wild. When you rent a birthday party bus in The OC you don't have to worry about driving, parking, or anything at all. We drop your right at the club then take you home safe and sound. Toss all those worries out the window for one night.
If you're a traditionalist and nothing but a night on the town will do, reservations at Catal Restaurant (or a stop at UVA Bar inside) will get the wheels turning. Then you can dance through the night at Heat Ultra Lounge.
Dine In Casually
Looking for something a little more low key to do in the OC on your birthday? Dave and Buster's is a favorite among Californians—even Hollywood movie Stars—because it's a ton of fun and affordable for everyone. Cocktails and video games a little too wild for you? Try Original Mikes for a more adult evening.
Dream Big and Party Hard on the Bus
When it comes to making your birthday special, there are no limits. All you have to do is think big, like birthday party bus big. If you need a few tons of rolling luxury—a limo supersized—to ramp up your next birthday, White Rose can help you do just that. Call us today to reserve your birthday party bus in The OC and start planning your day.