Best Street Food in Orange County
We're ending the mouthwatering best Orange County Restaurant series with our vote for the single best Street Food joint in Orange County – Bruxies!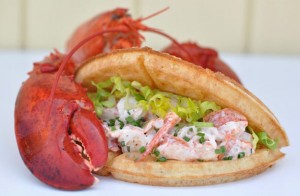 Bruxie Offers something completely unique – everything you could ever want on a waffle! Sweet or savory, this walk-up ex-burger stand at 292 N Glassell St. in Orange has what you're craving. From traditional treats like strawberry stuffed waffles to the outrageous like hot Parma-imported prosciutto and Gruyere; even seasonal specials like Maine Lobster waffles, Bruxie offers it all. And the best part is that all the basic menu items are under $8.
We often have our customer's ask to stop in here on their way to or from an event. So don't be shy. Our chauffeurs would be happy to oblige!