Make Your Temecula Wine Day One to Remember
ATemecula Wine Tour in one of White Rose Limo's buses or limousines is the best way for a group of friends or family to get away from the hustle and bustle of everyday life and experience some of the best California has to offer. Our expert drivers chauffer you from one winery to the next so you can sample all you like, experiencing the wide variety and scope of California winemaking. These outings are perfect for the amateur wine enthusiast or the experienced aficionado. Temecula Wine Tours can be tailored to encompass just about any of the hundreds of wineries and vineyards in the valley.
But if you want a truly unique experience, some of the smaller, family owned "boutique" wineries offer one-on-one service, first-hand passion for the craft, and unique varietals and blends you just won't find anywhere else.
The Best Boutique Vineyards in Temecula Valley
Chapin Family Vineyards
(Located at 36084 Summitville Street)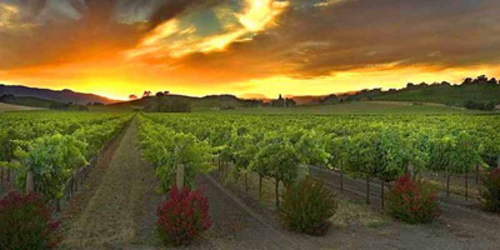 The Chapin Family believes in the value Old World style wine making—producing some of the most authentic and truly satisfying wines available in the Temecula Valley. They grow their own grapes onsite and meticulously monitor their crops. In fact, poor quality grape clusters are eliminated before the winemaking process ever begins. This ensures the highest quality product possible.
In addition, they hand-pick the grapes and use a full berry maceration technique that eliminates all Matter Other than Grapes (MOG) which gives the vintages they offer a taste that's pure and untainted. The seeds, stems, leaves, and other material that can dramatically alter the taste of a wine are removed leaving only the brightest of berries.
You can sample their multiple varieties in their elegantly appointed tasting room or on the open-air veranda (sip in comfort as you watch the California sunset light the sky on fire). The owners and the staff are passionate about their craft and their heritage. They engage visitors on an intimate level—even coming out to greet them on the porch—and share their knowledge, their rich history, and their fine wines, leaving wine enthusiasts with a deeper appreciation of each sip.
Overall a visit to the Chapin Family vineyards is an excellent experience for those who want to escape the over-commercialized wineries and vineyards that have flooded Temecula and connect with the true roots of great wine making.
Bailey Winery
(Located at 33440 La Serena Way)
This vineyard has been family owned and operated for the last 27 years. Owner and master wine maker Phil Bailey has transformed his passion for great wines into an opportunity for you to sample the fruits of his labor. The winery has been called "one of the two most artistically successful of the small pioneering wineries in Temecula." The Winery features two tasting locations: the Main Tasting Room on Rancho California Road for current wines and the Bailey Estate Tasting Room at the production facility itself on Pauba Road for library wines (perfectly aged older reds).
Carol's Restaurant is on-site for those who get a little peckish on their Temecula wine tour. Featuring décor that reminiscent of a European castle with a floor –to-ceiling fireplace, Carol's is open daily for lunch. The restaurant fills with live music from talented local artists on Saturday and Sunday and is available for exclusive parties.
Hart Family Winery
(Located at 41300 Avenida Biona)
The Hart Family Winery features multiple wines crafted from their estate-grown grapes. Joe and Nancy Hart spent years searching for the perfect location to plant their future winery and in the 1970's they discovered Temecula Valley.
With its ideal climate and soil that's perfectly suited to grape growing, The Hart's knew they'd found their ideal location. They produce a variety of boutique wines to please every palette including wines from Syrah, Sauvignon Blanc, Roussanne, Cabernet, Merlot, and Tempranillo grapes.
Founded in 1980, the winery has outlasted many others to become one of Temecula's oldest family owned and operated vineyards. The tasting room is open 9am to 5pm seven days a week. (Please keep in mind that the tasting room is best suited for parties of 10 or fewer.)
Palumbo Family Vineyards and Winery
(Located at 40150 Barksdale Circle)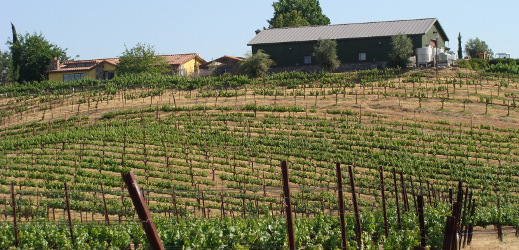 This winery is one of Temecula's newer wineries (established in 1998) but has quickly become one to the top Artisanal wineries in the valley.
Owned and operated by Nicholas Palumbo and his wife Cindy, the winery produces just 2500 cases per year so they can afford to pour their passion into every bottle. Nicholas has combined a wine making process that envelopes traditional techniques, but uses modern technology—the best of both worlds. This process produces some of the deepest and most elegant vintages available in the valley—something that you can't find at the over-commercialize wineries elsewhere.
They produce single bottle varieties as well as a few select blends, including their extremely popular Meritage (called Tre Fratelli).
The tasting room is open daily from 11am to 5pm and is best suited for small intimate groups. However, if you have a larger group accompanying you on your Temecula wine tour, simply call ahead for a reservation so you too can experience the same passionate, one-on-one presentation that smaller groups enjoy.
Best Dining Options Available for Your Temecula Wine Tour
But a day in Temecula Valley wouldn't be complete without a stop oat one of the fine eateries that have popped up all over the valley. From Asian to All American cuisine, there's something for everyone at every price range.
Yuan Boutique Bistro & Dim Sum
Inspired by the rich tapestry of the Temecula landscape, Yuan Boutique Bistro & Dim Sum blends authentic Asian cuisine with the ultimate in California style. Their master Chef has personally created the breakfast, lunch, and dinner menus with an eye for presentation and palette-pleasing.
Surprisingly affordable for a fine dining restaurant with lunch plates ranging from $7 to $15 and dinner starting at just $13. You can tempt your taste buds with fresh sushi rolls, Asian-style chicken, fresh seafood, or even surprising takes on old favorites like the Kobe style beef char burger.
Bailys in Old Town Temecula
Baily's is really two restaurants in the same location. They offer a fine dining experience for those who wants something special (perhaps a little romantic even) and then a family-oriented casual dining experience in the Front Street Pub. (There's also a nightclub onsite so Baileys may just be the perfect place to end your Temecula wine tour.)
With dining options ranging from Mediterranean Stuffed Chicken, Filet Mignon, and Rack of Lamb to Grilled Vegetarian Lasagna and Market-Fresh Fish of the Day everyone will find something to enjoy.
Entrees range from $16 up.
The Public House (A Gastro Pub in Old Town Temecula)
This pub is anything but ordinary. Expert chefs have paired the usual pub fair with unusual ingredients to create mouth-watering dishes like the Spicy Peachy Pork and the Morbid Mac and Cheese. They even dress up old classics like the Rueben sandwich with caraway roasted shallots and Emmenthaler Swiss.
Entrees range from $14 and up.
Lienzo Charro
This family owned and operated restaurant has been serving some of the most authentic Mexican you'll find in Temecula Valley for the past 15 years. The colorful décor blends beautifully with Sonoran style food like fish tacos, Azteca Soup, Camerones A La Diabla (spicy jumbo shrimp), and Machaca.
Lienzo Charro offers affordable dining with entrees ranging from $9.