San Diego Bachelor Party Bus Rental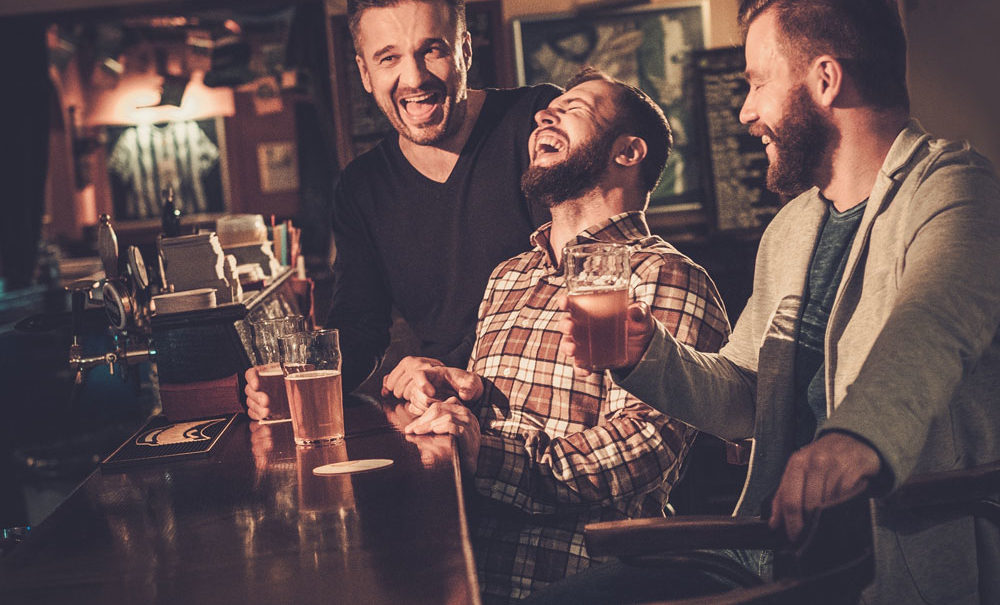 Bachelor parties have evolved over the years from a group of friends gathering for cigars and cocktails to something . . . a bit wilder. You may not wake up in Vegas the next morning with a ring on your finger and the rest of the "Wolf Pack" passed out around the penthouse suite but no matter how many bars you hit up on your pub crawl or what "dance" club you go to one thing has remained the same: bachelor parties in San Diego are a groom's last night of "freedom." They should be one last epic bash filled with male bonding and memories to last a lifetime.
But if you're in charge of the planning, high expectations can be a bit overwhelming. We're here to help. Think of us as your San Diego bachelor party facilitators.
The Benefits of Bachelor Party Bus Rentals from White Rose
Our limos and party bus rentals in San Diego are the best way to ensure a fun, safe evening for everyone. We pick you up at your door, our drivers chauffeur the guys wherever the night takes you, and we drop you safely at home when it's finally time for the party to play out.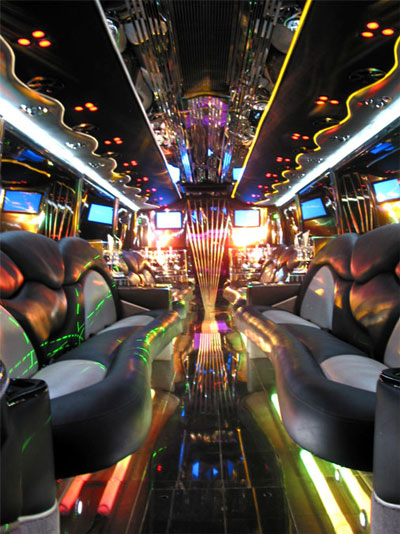 Our San Diego party bus rentals are the perfect chariot for your epic night of bachelor festivities. Our larger party bus rentals can accommodate groups of up to 44 people! So grab everyone you know and plan to pick up a few friends along the way! (Smaller gatherings–10-30 guys—should consider a San Diego bachelor party limo from White Rose).
All our luxury rides feature leather-wrapped seats, interior light shows, surround sound, and complimentary cocktails from the wet bar. If your idea of entertainment is a little more Show Girls than The Hangover, our party buses come equipped with dancer poles.
Want to customize the experience? Bring your own music, videos for the big screens, and invite your favorite entertainers. These are nightclubs on wheels—the perfect way to party before you even get there.
The best reason to rent a bachelor party bus in San Diego from White Rose is your safety. You don't have to worry about driving, traffic, parking, or how you're going to get back home if you have one too many.
San Diego Bachelor Party Bus Ideas
You're the Best Man and the Big Day is on the way. Relax! We've helped more than a few people plan epic bachelor parties in San Diego and have a few great tips just for you.
Step 1) Talk to the groom. It kills some of the surprise but there's no better way to plan the perfect bachelor party than taking clues from the bachelor himself.
Step 2) Send invites ASAP. Text message, Facebook invites, or traditional snail mail cards—however you're inviting your guys, give them plenty of time to clear their schedules. And don't pick the night before the wedding—that can end badly.
Step 3) Dancers are a classic! Feel free to hire your own exotic dancer and bring them along! Our party buses come equipped with poles and sound systems—what more do you need?
Step 4) Don't forget the liquid courage! Our party buses come equipped with a selection of complimentary alcoholic and non-alcoholic beverages but if you would like a special request (say the groom's favorite single malt) we're happy to stock it for you (for an additional fee) Just let us know.
Step 5) Try some less-than-traditional party games to liven things up like Battle Shots, Shot Glass Wheel of Fortune, Dizzy Bat, or classics like Quarters.
And now the venue—we can take you almost anywhere in California, Vegas, or wherever. If you need some ideas, call our helpful office staff and we can suggest a few good places to celebrate your buddy's last night as a free man.
Reserve your bachelor party bus rental in San Diego today. Call White Rose at 714-288-0066 or request a quote online.