Which LA Nightclub is Right for You?
LA has a rich nightlife with clubs ranging from 'classic and elegant' to 'retro and trendy'. But if you're new to the nightlife scene (or to the city) you can get a bit lost looking for the right place to fit your groove. Nothing's worse than shelling out cash to get to and into a place only to find it's too tacky, too crowded, or just plain clashes with your sensibilities. Sure the drinks and the DJs might make up for it, but don't you want to squeeze the most out of your night out?
So, which LA nightclub is right for you? We're going to help you find out. And, if you'd like to hit more than one, rent a party bus to bar hop in LA style (and safety).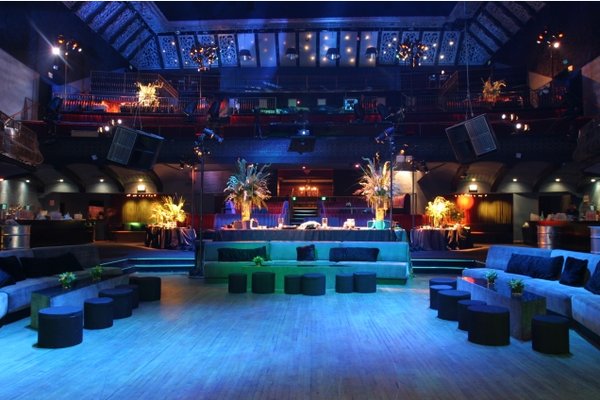 El Floridita
If you're looking for something distinctly "un-Hollywood", El Floridita is the spot for you. This Cuban restaurant/nightclub has become one of the hottest spots in town. It does attract it share of stars and starlets but it's very un-stuffy. Think Havana Nights – it is Cuban, but not fake Cuban. In fact, the Cuban inspiration goes much farther than the menu and the décor like with most of these ethnic nightclubs around LA. This place offers salsa nights, ballroom dancing, and much more than the obligatory hip-hop music. Come for dinner and stay for the after party.
-Located at 1253 N Vine St., Hollywood.
Boulevard3
This nightclub is absolutely breathtaking and rips the Golden Age of Hollywood right into the present. Housed in the historic Hollywood Athletic Club (founded by Charlie Chaplin and Rudolph Valentino no less) the architecture alone is worth the wait in line. Upon entering, guests are ushered through a restored architectural garden into a 7,500 square foot main ballroom bathed in dreamlike light and awash in the glory of a state-of-the-art audio visual system. The main dance floor is actually the Athletic Club's old 1,500 square foot Olympic sized swimming pool (down upon which two more levels of the ballroom look). DJs spin a hot mix of hip hop, Top 40, and house that's guaranteed to keep your blood pumping.
-Located at 6525 Sunset Boulevard, Hollywood.
Avalon Hollywood
This place is the premiere nightclub in town if you're looking to see some of the hottest musical acts live. The Avalon is a historic nightclub that has somehow managed to capture that lightning in a bottle and regain some of its past glory. Be warned, this place is huge – it can hold up to 2,000 people! There are three bars inside and the exclusive Bardot lounge on the second floor offers those willing to spring for a little extra to get something truly special. Why is the Avalon so popular on the music scene? Because it's right across the street from the Capitol Records Building!
-Located at 1735 Vine Street, Hollywood.
Nightclub-Style Amenities on the Road
You don't have to wait to get to the club before you kick the night off right. All of our party buses are equipped with nightclub-style amenities to set the mood from the moment you step on board. Plush leather, pulsing lightshows, thumping bass, and complimentary beverages await you and your guests (up to 44 of whom can ride in comfort). Some even have VIP rooms!
Why Rent a Party Bus in Hollywood to Go Club Hopping?
Planning to go club hopping with a bunch of the girls for your bachelorette party? Need a night to break free from the shackles of the Real World with the squad? Someone special having one of those "milestone birthdays" they want to rebel against? Maybe you just want to turn a boring old Saturday night into something unforgettable?
Renting a party bus lets everyone in the group concentrate on having fun without any of the worry. From the moment your ride shows up at your door the night is yours. Laugh, drink, dance, and have fun. Our professional drivers will get you to your club (or clubs) of choice and home safe in the same night.
Think it's not worth the expense? Our buses are more affordable than you'd think. Get a free quote online or call 714-288-0066 today.