Party Buses – Los Angeles
---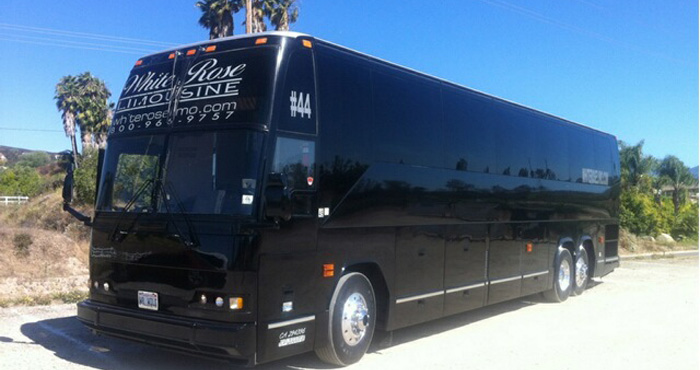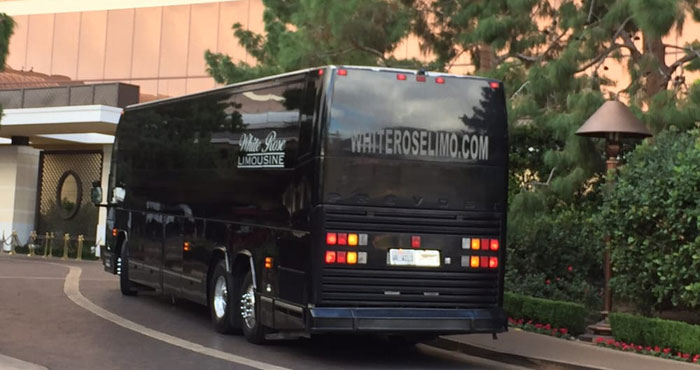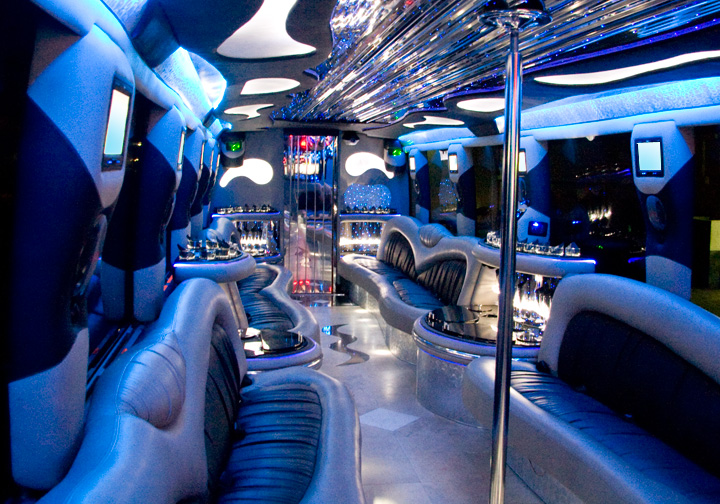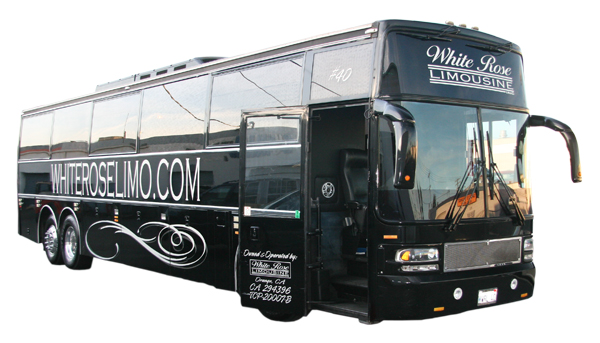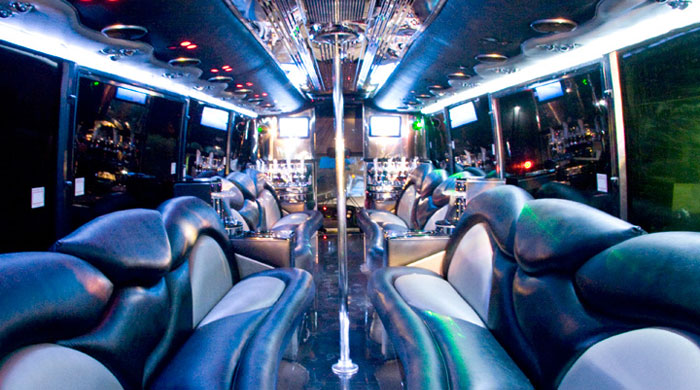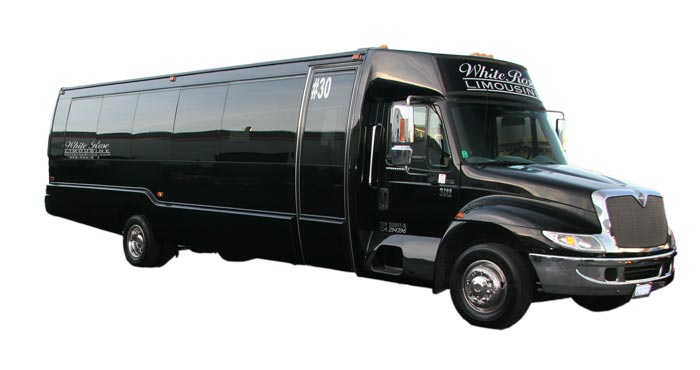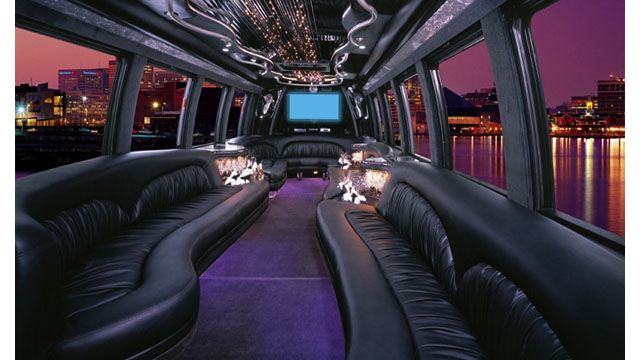 Yes, we rent Party Buses in Los Angeles! Renting a Party Bus in LA for your birthday or upcoming event is the ultimate way to celebrate, have a great time and save money.
Party Bus Service:
From lighting to entertainment and luxurious finishes, your Party Bus will be the only one in LA of it's kind.
Benefits to Renting a Bus
Designated driver
Keep the party going
Take all your friends along
No parking fuss
Convenience – get picked up & dropped off at your front door
A number of our my sons friends wanted to rent a party bus to go to dinner and a church dance on New Years Eve. I was not real excited about the idea at first, but the more I thought about a bunch of teenagers driving on New Years Eve I warmed up to the idea. It did not hurt that the other parents felt the same way so we were able to divide the costs. Now looking back, it was a very good idea. The staff and driver at White Rose Limousine were great, the kids had a wonderful time and I enjoyed some peace of mind on New Years Eve. I am happy to recommend White Rose Limousine. – Ron M
I really wanted to thank the owner Mike, the bus driver Louis and their accountant Shelsea for their wonderful service and saving my husbands birthday. I has originally booked through Platinum Limousine. What a mistake…they were a no show, no call they made us miss our reservation for a party of 30 at the House of Blues…Mike and his crew came through on a short notice and saved the day, we didn't get to make our brunch but we still had a wonderful day! I would suggest them to anyone who needs a party bus or a limo! They are very professional and honest – Kristin P.
Facts to Consider When Renting a Party Bus In LA
Limos can keep you safe! Avoid drunk driving and enjoy your night out.
The cost of even a luxury party bus is exponentially less than a DUI – not to mention the safety issues for yourself and others.
Take care of your limo driver. He or she is working for tips plus minimal pay. (White Rose normally includes Tip in our Rental Quote) However, drivers want to take care of you and build a repeat customer. If you like the service-tip accordingly and you'll be rewarded.
Consider renting a Party Bus instead of multiple limousines.
Have FUN in LA!
You don't have to be a celebrity to rent a party bus or party like a Rockstar. White Rose Limo Party Bus Rentals make it possible for Los Angeles to be your play ground any time you feel like going out.
Different size party buses are available with amenities that vary. Be sure to specify which Party Bus you are interested in so we can give you an accurate quote.