Weddings
---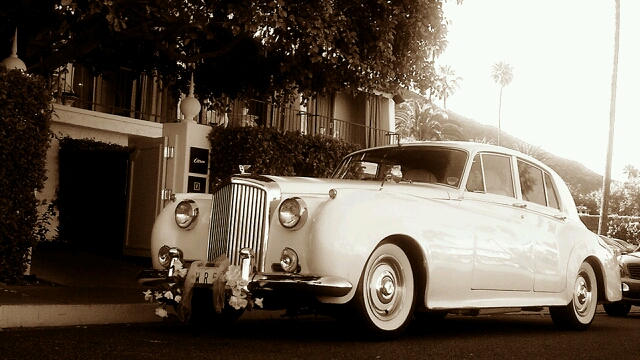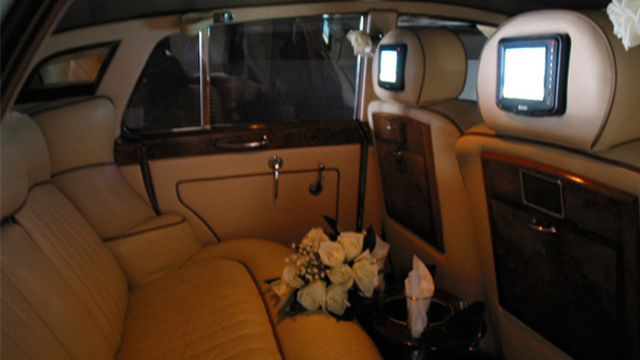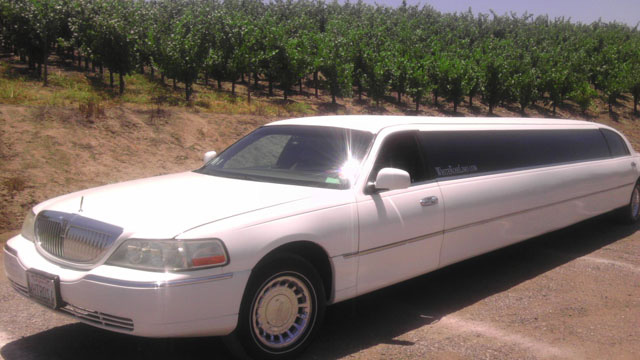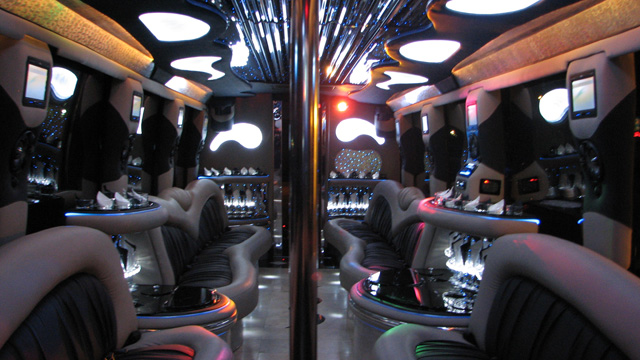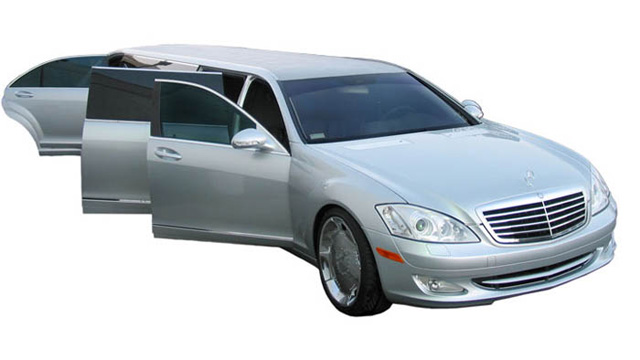 W
hite Rose has limousines for any wedding, including the ever popular Wedding Party Bus.  (Read our Testimonials in the next tab to see how one of our Customer's used the Party Bus for her wedding.)
Your wedding is the most memorable day of your life and naturally you want the perfect limousine for your special event.  To help make finding your perfect rental a little easier, we've compiled a few helpful questions and answers that should ensure you get a quality limousine and royal service on your Day.
Q: What should I budget for my Wedding?
This depends on the type and number of limos you are planning to rent. You should take into consideration that most limousine services have a rental minimum of 3 hours. In other words, it will be difficult to find a company that will just "pick-up" and "drop-off" since this only takes about one hour.
Limousine services have rental minimums for the same reason hotels do. Typically 1 hour rental would cost more than 3 hours when you take into consideration travel time, vehicle expenditures and preparation. Just like you cannot rent a hotel room for a third of the day, a limo service has minimum hour requirements too.
Q: Do I need to pay for the limo rental while it is waiting?
Yes, you will need to pay for the rental time during your wedding even if you are not physically using the vehicle. Although the vehicle is not in use, it cannot be used elsewhere; even when there are two or three hours in between the "drop-off" and "pick-up".
Q: Will my bridal party fit into the limo?
Although a limo is designated as a "10 passenger" limousine, it may be difficult to squeeze in 10 adults dressed in formal attire.  When shopping, make sure you specify the number of passengers you want traveling and ask how many the Company recommends will fit comfortably in each vehicle. White Rose Limo specifically added a 5th door to many of our limos for a more comfortable entry and exit.
Q: What is a good time of year to hold my Wedding?
If you haven't yet planned a wedding date, we strongly advise picking a date which DOES NOT occur in the springtime. Why?
During prom season, (March-June) in Orange County, Los Angeles and Anaheim, limousine rental prices are higher due to the increase in demand. Furthermore, prom attendees scoop up all available services and many bridal parties are left without wedding limousine rental options in.  The limousine options that are available require eight hours minimum and on average charge rental rates 30% higher than in other months.
Q: Are there any discounts for my wedding?
Discounts may be offered depending on the day and the length of time rented.  
Q: What other Wedding Limousine Rentals do you recommend?
Our most popular Limousine Rental is the
1956 Vintage Bentley
.  It's romantic, elegant, classic – and it makes for the perfect backdrop in photos.
The second most rented limousine for weddings is the Mercedes Benz.  It's super luxurious and just makes you feel like royalty.
The third most requested rental for weddings is the 44 Passenger Luxury Party Bus.  It's the ultimate rental.  Fits so many people.  Has a Restroom and VIP room on board – what Bride wouldn't want that?
I rented 2 limos and their 1956 Bentley for my wedding on 08/08/13. It went as smooth as possible. We live on the east coast and had to do 95% of our planning over the phone and dealing with Mike at White Rose was so easy. We had a few small changes the week of the wedding and Mike was able to easily make the changes. The limos showed up a little early, which was appreciated, and clean!

Great experience!! Highly recommend. – Ryan B, NJ
We used White Rose for our wedding and it was pretty awesome. The party bus arrived early, so as bride I didn't have to worry at all. It was a great experience and a lot of fun for us and our friends especially with the complimentary drinks. We had four locations to get to that day and the driver got to each place with no problem, and on time.

We got a bus because we had a very large wedding party of 25 people and wanted to make sure we stayed together and no one got lost or was late because of all the places we had to be at certain times. It worked out perfectly and it was tons of fun.

The bus driver was so nice, we accidentally left a wedding card on the bus and the driver found it when cleaning the bus for his next clients. He called to let us know he had found it and that he would make sure we got it back. It was one of the best days of my life. – Jennifer M
I have used their service on several occasions so when my sisters asked me to get a car for my parents 50th wedding anniversary I id not hesitate to call them. I wanted them to ride in luxury so i got them the white Bentley. Just like the previous times the car was immaculately clean the driver was very courteous and professional all my family and friends were impressed. I will definitely use them again. Thanks for making my parents day a memorable one. – Martin B.
I have used White Rose twice this year and i used them for my prom a number of years ago and have came back to them every time i found a reason to celebrate. i used them for my parents 45th wedding anniversary a couple of months ago and it was great. We did the whole Temecula winery tour and ate dinner at the end of the night. Then 2 weeks ago on June 11th i celebrated my 23rd birthday on their big party bus that they have. We went down to San Diego and the driver was very nice and took care of us well. I am never let down when i deal with the office staff or when it comes to the drivers. They're on time, professionally dressed and they really take the time to make your day that much more special. I highly recommend Using them.  The money you spend is definitely worth everything that you get. Thank you so much White Rose and i am sure that it wont be long til you hear from me again. =)  Carrie J.