How To Throw A Party In A Party Bus
---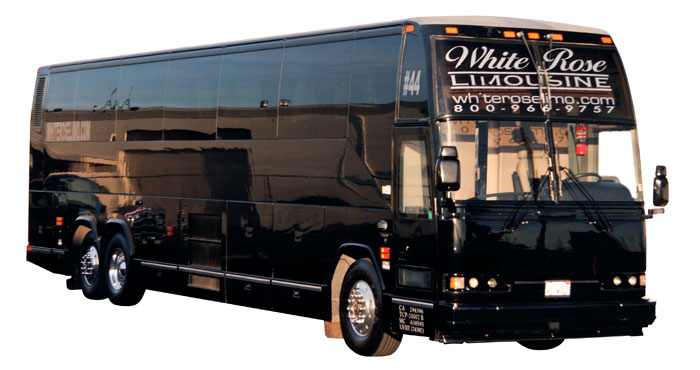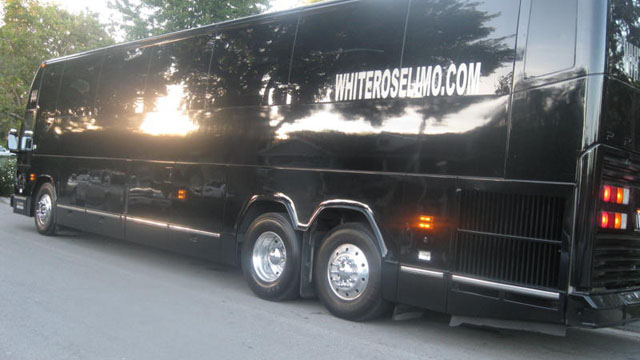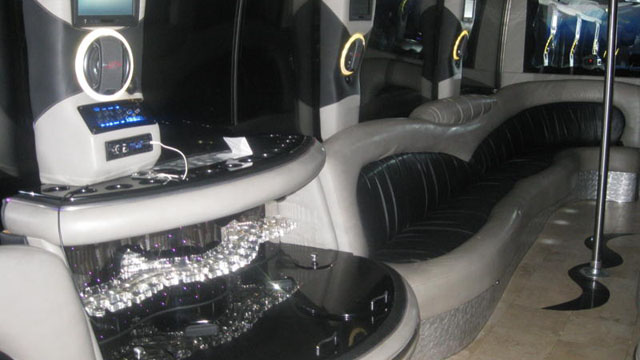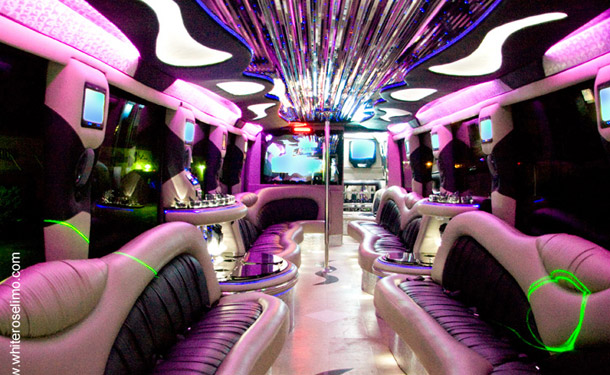 We get asked all the time to help customers throw a party on the Bus. So we've put together a few tips to help you have the most fun possible with your party bus rental.
Step 1: Pick Your Party Bus
Not all party buses are created equal. And that's a good thing. It's hard to throw an epic party in a generic party bus. The last thing you want is a cookie cutter ride when your goal is an amazingly unforgettable experience for your kids, your friends, your family, or your coworkers. It's not too far from the truth to say that picking the right party bus really sets the tone for the entire adventure.
White Rose Limo custom-builds all of their party buses, adding amenities that other companies just don't offer. You get the comfort of real leather interiors, upgraded electronics and complimentary beverage bars. But that's not all.
We know there is no one-size-fits-all solution for anything in life. That's why we've built a variety of party buses for you to choose from. We have buses that can hold ten people and some that can hold up to 44 plus anything in between. And, if you do choose any of our smaller party buses, you won't have to sacrifice the luxury. They're all equipped with amazing amenities.
The Big Buses: #40 & #44 Luxury Party Buses
If you have a very large group of people you'd like to entertain, our big 44-passenger* buses should be your rides of choice. You and all of your friends, family, and coworkers can travel in relaxed style and comfort to and from just about anywhere in Southern California, Mexico or Nevada.
The #40 party bus is what everyone thinks about when they picture the prototypical party bus in their mind. A luxury limo-like interior wraps all of your guests in overstuffed black leather elegance. The side face-to-face seating lets everyone chat, laugh, and have fun before they even reach the destination. If you'd like to spice things up a little, turn the music on and have fun with dancer poles. And don't forget the complimentary beverage bar stocked with all your favorites – like Bourbon, Vodka, Champagne, along with brand name sodas and orange juice (for the perfect mimosa).
The #44 Luxury Party Bus is a bright, modern take on the traditional limo bus. The creamy white interior and shiny chrome accents brighten any exciting evening. Plus multiple big- and flat-screen monitors let you show your favorite kids movies, Hollywood blockbusters, music videos, or embarrassing home movies. With the #44 the party's guest of honor also gets an exclusive VIP area to make them feel like a king (or queen).
#30 Party Bus
Our Mini Party bus is perfect for groups that don't need the space of a much larger party bus. Capable of holding up to 30* friends or family in luxury, our luxury party bus #30 is decked out with a black leather-lined interior, surround-sound, video screens, color changing LED-lights, and so much more. From the outside all you see is sleek black and chrome accents. Tinted windows and glossy black enamel turn this "people mover" into a VIP party machine.
Sprinter Party Bus
The Mercedes Sprinter Limo Bus is the perfect way to pack all of that comfort and luxury into a tiny package. Capable of comfortably holding 16 passengers*, this little powerhouse packs a big punch. You'll find the same leather luxury, entertainment options and complimentary beverages as you would in any of our bigger party buses, but you get it all for a significantly smaller price tag. Think of it as a comfortable step up from a traditional 10-passenger limousine. This bus is perfect for small school groups, kids headed to prom or Winter Formal, small bachelor or bachelorette parties, or social groups headed on a long road trip. There's plenty of room to sit, chat comfortably, or even stand up and dance. And, because the Sprinter party bus is so maneuverable, it can sneak right up to the front door of your destination. That combined with the lower ground clearance make this party bus the perfect party bus for guests with mobility issues.
Step 2: Choose Between the Limo or Party Bus
Living in or around the OC means you see a fair share of Limousines and Party Buses on the freeways, at the wineries, in the stadiums or at the clubs.  So how do you decide which vehicle to rent for your special event? We've put together some of the pros for each to help you decide what will fit your style and budget.
Party Buses:
Room for everyone
Multiple buses to choose from to fit parties of any size
Plenty of space to make (and enjoy) complimentary cocktails
Plenty of headroom (when it's time to dance)Comfortable for long trips (like to Vegas or Wine Country)Design to allows guests to easily interact (dance, chat, laugh)
Affordable (especially when divided among guests)
Elegant luxury that can be "kicked up a notch" when it's time to let your hair down
Great for any group (students to bachelorettes to seniors)
Perfect for making a grand statement
Sleek exteriors (like limos on a large scale)
Door-to-Venue chauffer service
Complimentary Decoration Services (Custom Requests*)
Limos:
Classic
Beautiful
Elegant
Intimate
Always in fashion
The perfect arrival
For those that can't decide and want the best of both worlds, we present the Mercedes Benz Sprinter Limo Bus – the perfect blend of size and style. It has all of the elegance and fun features you'd find in traditional stretch limousine but it's shorter than a party bus – making it just right for your party and your budget.
Step 3: Reserve Your Vehicle
Invite your friends.
Bring your own Music or DVDs.
Bring extra water.
Bring snacks.
Bring a pair of socks (for dancing on the seats in the buses).
Climb on board.
Once you set foot in the party bus, the party begins! It's your one-stop-shop for a great event!
Because you can fit up to 44 passengers* in our Luxury Party Buses, it's the perfect way to celebrate any number of occasions.
Bachelor Party
Bachelorette Party
Wedding Transportation
Birthdays
Anniversaries
Club Hopping
Las Vegas
Corporate Promotions
Prom & Homecoming
When it comes to deciding where you want to go in the party bus don't forget Las Vegas!  Seriously, our Party Buses are so much fun you'll want to spend as much time in them as possible.  So why not go to Vegas?  We do several times a year.  It's the best trip ever.  Just gas her up and enjoy the ride.  The drive goes by in a flash thanks to all the amenities—music, television, lights, and yes, even fog. Particularly artistic dancers might even have some fun with the stripper pole. Call it a 'safety grip,' it's up to you.
The Party Bus is a great way to spend a fun and safe night out in Orange County, Los Angeles, Palm Springs or San Diego. Hop from club to club without having to slow down the party or worry about driving. It ensures that  everyone can have a great time and get home safely.
Prom is another popular destination for Party Buses.  Make the night truly unforgettable with a party bus that all (and we mean all) your friends can fit in. You'll be having so much fun you'll want to stay on the road! Who cares about prom king anyway?
*Guests can customize any party bus experience with decorations of their choice. Flowers, balloons, banners, and more can all be added—with advanced notice. Contact our helpful party bus planners to reserve a time to decorate the bus yourself, have the vendor of your choice do the work for you, or—if you purchase the decorations yourself—we can decorate at no extra charge. Want to make a splash when you arrive? Rent our special Red Carpet (usually reserved for wedding parties only) and look like Hollywood Royalty.
*How many people fit comfortably depends on the size of passengers