Party Buses – Orange County
---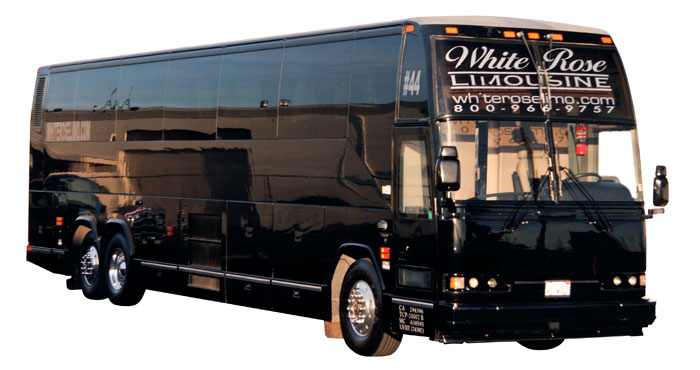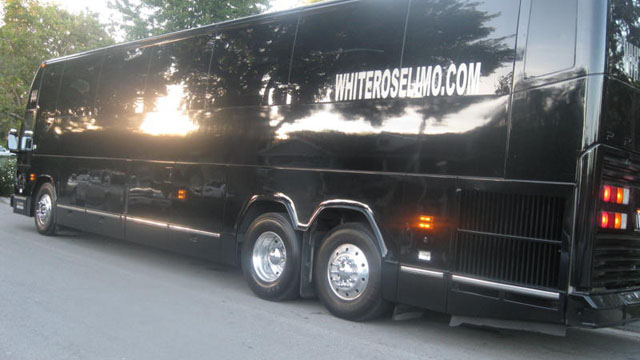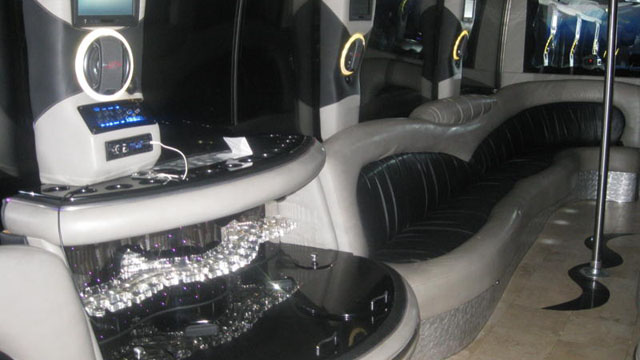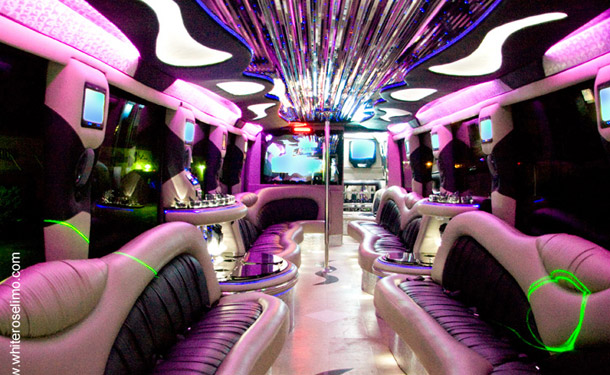 O
ur Party Buses are for anyone who loves luxury, attention or fun! We are located in Orange County but service surrounding cities so you can live life to the fullest!
Some would say Party Buses in Orange County are a dime a dozen but ours rise above the rest. Our commitment to quality means that we're not satisfied with rehabilitating a used motor coach and calling it a party bus—our buses are purpose-built from the ground up. We put our heart and soul into each Party Bus to make your Orange County adventures once-in-a-lifetime events.
What do we put in our Party Buses that makes them stand head and shoulders above the other offerings in Orange County?
Party Bus Amenities
2 Bus Types: Luxury and Mini so you can rent a bus to fit your party without ever paying for more than you need.
Buses seat 16 –  44 people so you can bring large groups of coworkers, family, friends, and friends of friends with you wherever you're going (and enjoy the journey as much as the destination!)
Fully Equipped Restroom in the Luxury Party Buses so you don't have to stop the party until it's time.
Luxury Leather Interior in all Buses to add the sensation of opulence and extravagance no matter which Party Bus takes you choose.
Complimentary Bar filled with stock favorites and an assortment of soft drinks to keep the party rolling. (Ask about optional offerings including personal favorites.)
Private VIP Room at the back of the Party Bus so you can party with your closest compadres in a more intimate environment.
Luxury Trimmings including multiple video screens, thumping sound system, and even light shows.
Multiple Destination License so you can take your Party Bus across Orange County and beyond. Some of our most popular packages include round-trip service to Las Vegas … baby!
Each and every one of our Party Buses has been turned into a true "Club on Wheels" to keep you and yours pumped up no matter where you're going.
But our luxury Party Bus service in Orange County goes far beyond the amenities. Each of our Party Bus packages comes complete with our Red Carpet Party Bus Service—you won't find that anywhere else in Orange County.
Why Rent a Party Bus in Orange County?
Designated driver—you don't have to worry about traffic, parking, or anything else. Sit back and sip a cocktail or two while we handle the hard stuff.
Keep the party going—whether it's pre-game mobile tailgating, post-club wind down, or a specialized tour of Temecula Wine Country a Party Bus rental lets you cut loose turning an event into an all-day spectacular.
Take all your friends along—with buses that can accommodate up to 44 people, there's no need to leave anyone behind.
No parking fuss—when you get where you're going, you won't have to worry about parking (or paying for it) it's all included. Just hop out, enjoy yourself, and climb back aboard for the return trip!
Convenience—our Party Bus will pick you up anywhere in Orange County and drop you off right at your door.
See what satisfied Party Bus renters across Orange County have to say:
I just wanted to thank you for all your assistance in my recent party bus rental this weekend and I wanted to commend you on your amazing staff. My driver, Juan was above and beyond any expectations that I had. He was extremely patient, understanding and professional which I really appreciated during the chaos of the night. I will definitely refer you to all my friends and keep you in mind for all my limo service needs. Thanks again and please commend Juan for an amazing job on my behalf. – Derek Tani
Just used the prevost limousine bus this past weekend and let me get this outta the way; I was blown away with the sweet interior design and our bus driver was very courteous. This was **nopartybuss** bcuzz I've used other companies that advertise there buses as party busses and White Rose Limos busses are incomparable…. all luxury. Planning a trip to Vegas in 4 months… planning on using the same bus. – Victor V
Q: What Is Your Party Bus Limo Pricing?
A: We are not a rental "agency." We're not brokers. We own and operate the company with our own Party Buses. That means we are able to negotiate the best rate for the kind of Party Bus you need. And, because we are veterans in this industry and manufacture our own party buses right here in Orange County we can offer competitive pricing that's affordable for most anyone. Plus, when you book with a large group, you can split the cost to make it even more affordable.
Q: Are Your Buses TRUE Party Buses or Converted Winnebagos?
A: Our Party Buses are Custom Built for your entertainment. In fact, they're some of the most luxurious in the industry. They are NOT converted old buses or Winnebagos. We even build party buses for other Limousine and Transportation companies because THEY know quality when they see it. In short, we know plenty about party buses. (See for yourself how the Party Bus is built in our Orange County facilities.)
Q: Can I Inspect the Party Bus Prior To Renting?
A: Absolutely! We'd love to have you come by and you're welcome to visit any time. But, to make sure we have a Party Bus in our Orange County location to show, prior notice of your visit is appreciated. Occasionally we do show our party buses in neighboring cities like Newport Beach, Huntington Beach, Costa Mesa, and Corona Del Mar. Just contact us to find out if we will be in your area or to ask us to send you more photos of our party buses.