School Events
---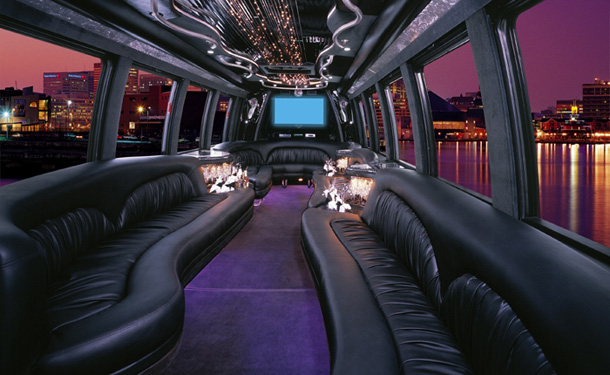 P
arty Buses are a great option for almost any School Event: Field Trips, Prom, Homecoming, Winter Formal, and Away Games, to name a few.
Prom
Our kids spend most of their high school years dreaming about prom and how everything should be. And while it may not be the equivalent of a movie premier or award ceremony it's certainly demands the royal transportation of a Party Bus or Limousine. Now if you go to high school in Los Angeles or Beverly Hills then you know how you get there is practically as important as what you're wearing.
Guys – if you are looking to romance your girlfriend, opt for the limousines. They are more intimate, cozy…and will definitely make an impression.
Parents – if you'd prefer there wasn't so much "romance" and privacy circling your daughter on prom night, then book the party bus for all her friends. No one will get left behind and everyone is sure to have a great time.
Y
our
Winter Formal
is a once in a lifetime event. It's your chance to dress to impress and get out there on the dance floor. Next to prom, winter formal is the most important social event of the year! The music, the dancing, the dresses, the friends, the memories-nothing will make that night more memorable than arriving in style with up to 43 of your closest friends in a tricked out winter formal party bus.
Start the party early and keep it rocking until the break of dawn with these winter formal party buses. Each bus is tricked out with disco lighting, neon, a thumping sound system, multiple TV screens and contoured leather seats.
Each winter formal party bus is really just a club on wheels – a club where you can set the atmosphere, pick the music, and invite who you want. And your personal winter formal party bus can take you to and from the dance and anywhere else you want to go.
Where ever you go to school: Orange County, Anaheim, Huntington Beach, Laguna Niguel, Dana Point – White Rose Limo has a winter formal party bus for you. Just give us a call to reserve yours today. But hurry. These buses fill up quickly and the best way to ensure you get yours (and to get the best price) is to reserve it today.
Winter formal falls in the "off season" for rental companies. That means that they aren't offering discounts and they're constantly taking bookings for weddings, bridal parties, and the like. So by booking now you not only take advantage of special rates but lock in your winter formal party bus before crunch time.