Prom
---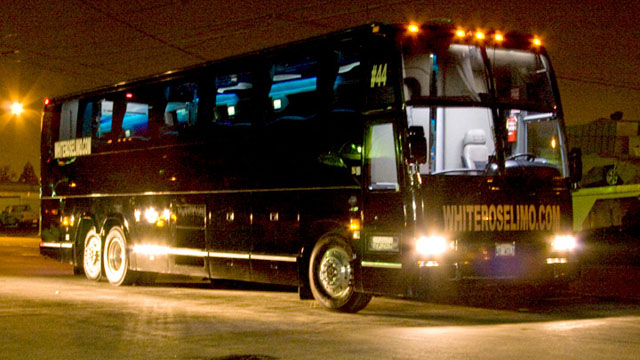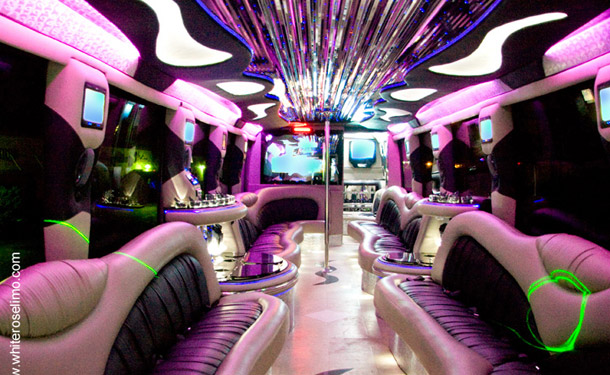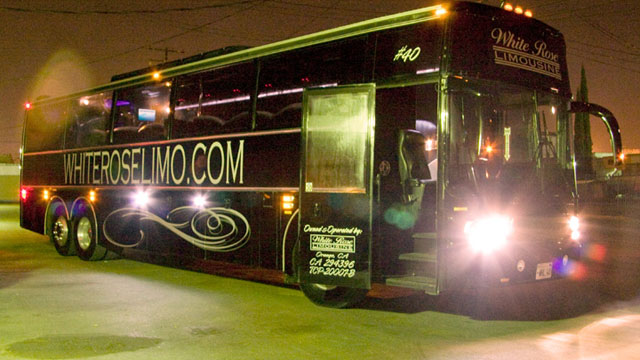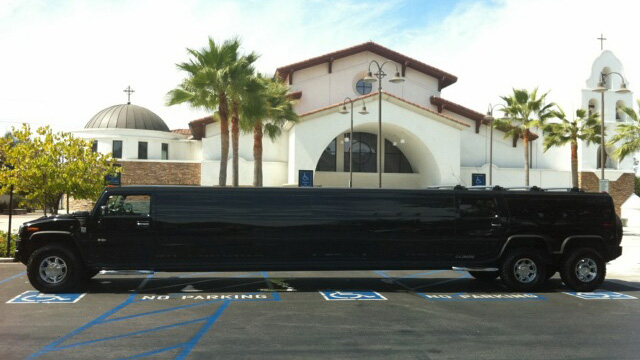 Y
ou simply have to have a Limousine or Party Bus for your Orange County High School Prom. It's expected! Just like slipping into that perfect dress or stepping into that flashy tux, riding to prom surrounded by extravagance and stepping out like you're walking the red carpet is something everyone should do at least once.
We're not going to deny that showing up at prom in a stretch Hummer Limousine or sleek Mercedes model like a celebrity is an essential part of the true prom experience. (We all know it is.) But hiring a professional to do the driving also lets you have a memorable and safe prom night. Not only does a chauffeured Limousine eliminate any possibility of drunk driving, it ensures that you and all of your best friends can share the experience together.
White Rose Limousine offers the most luxurious Limousines in the industry. All of our Specialty Vehicles are dressed to impress from the hood ornaments back. Fully furnished with multiple flat screens (with DVD capability), stereo sound systems, fiber-optic lighting and privacy dividers, these oases of the open road turn your travel time into a pre-prom party to go. And if you have a lot of friends, each of our Party Buses offers the same VIP experience on a (much) larger scale.
*How many people fit comfortably depends on the size of passengers

Our Limousines and Party Buses have helped make hundreds of unforgettable prom nights in Orange County. Read what just a few of our satisfied young passengers (and even their parents) have had to say about our vehicles, our service, and our dedication to making your night amazing.
White Rose Limo service was the best experience in renting a party bus for 50 high school students going to Prom 2013. Mike answered all of my questions as a concerned parent and gave a very affordable price for students. Scott, the party bus driver, was very prompt and extremely professional – and most importantly – kept 50 students SAFE. Kept in touch throughout the evening by texting arrival and departure times. The party bus was the envy of all. Would 100% recommend this company for any prom or party event. Thank you Mike & Scott at White Rose Limo! – Kathy C, San Juan Capistrano
I have used White Rose twice this year and i used them for my prom a number of years ago and have came back to them every time i found a reason to celebrate. i used them for my parents 45th wedding anniversary a couple of months ago and it was great. We did the whole Temecula winery tour and ate dinner at the end of the night. Then 2 weeks ago on June 11th i celebrated my 23rd birthday on there big party bus that they have. We went down to San diego and the driver was very nice and took care of us well. I am never let down when i deal with the office staff or when it comes to the drivers. there on time professionally dressed and they really take the time to make your day that much more special. i highly recommend Using them the money you spend is definitely worth everything that you get. Thank you so much White Rose and i am sure that it wont be long til you hear from me again. =) – Carrie J.
I just used your company last Saturday for my daughters Homecoming. I booked the Limo Bus, all the parents were very impressed with it when it arrived. I would like to thank your company for all the professional people I worked with at your office. I was stressed that another company would show up and there would be no bus and I would have to deal with 40 teenagers and 40 parents upset with me! Everything worked out great. The bus was a hit and was very clean when it arrived! We will definitely book your company again for Prom. And will soon book the limo for our Christmas Dinner Party in December. Thank you Again – Martha Alaniz
OMG!!! The 30-passenger gigantic Black Hummer Limousine was sick!!! We had the most incredible prom limousine experience ever! Most of us were seniors and we were totally panicking when all the party buses were booked out everywhere we looked. Eventually, your office told us to come by your building in Orange to see the 30-passenger Black Hummer that was still available.
Q: How much does a Limousine cost for prom?
A: We run special competitive pricing for Limousine rentals during Prom Season. In fact, our pricing for safe and reliable SUV Limos is exceptionally low compared to that of our competitors. As a result, all of our vehicles are booked pretty quickly. So, to ensure the car you want is yours for that special night, reserve as early as possible.
Q: How much does a Party Bus cost for prom?
A: The price of a Party Bus rental for prom will vary depending on where you school is, what day of the week prom is on and how long you wait to book with us (closer to prom the price will, unfortunately, go up). But the best thing about renting a Party Bus for prom is that you can fit up to 44 of your friends. That also means that you can split the cost between everyone making it so much cheaper than you would have ever thought. (P.S. Why not ask your parents for a Prom Gift and have them chip in for the fare?) The key is to call early before all Party Buses have been booked and the specials have run out!
Q: Can we take the Party Bus or Limousine out after Prom?
A: Of course! Our chauffeurs our know Southern California like the backs of their hands. They can take you wherever you want to celebrate: Riverside, San Diego, Anaheim, Orange County or even LA. Live your night like a celebrity and take California by storm! And if your parents need convincing, remember our chauffeurs will get you there and back safely.