San Diego Party Bus
---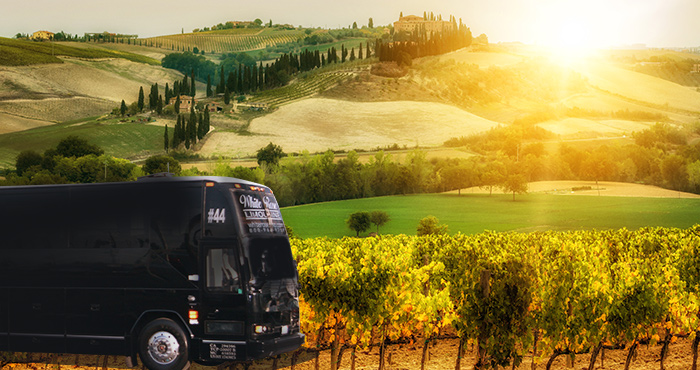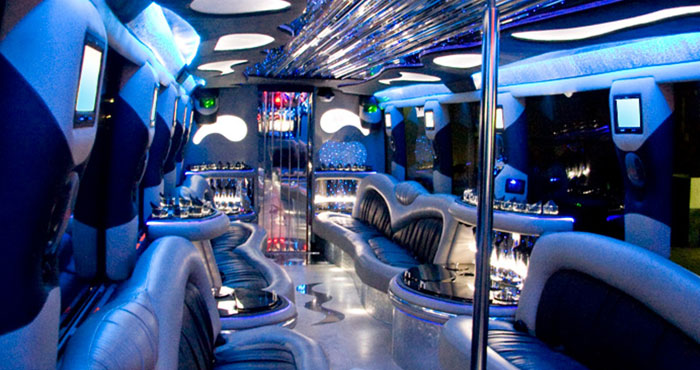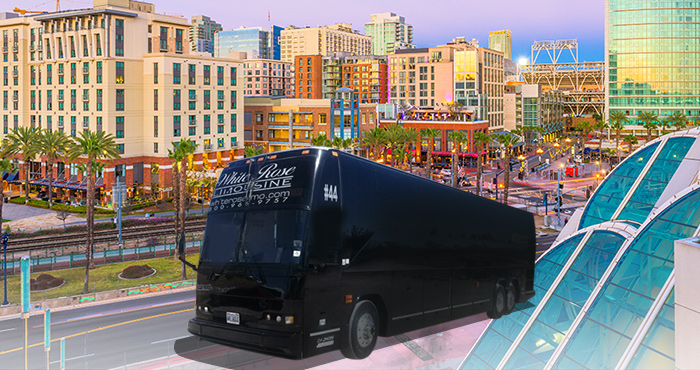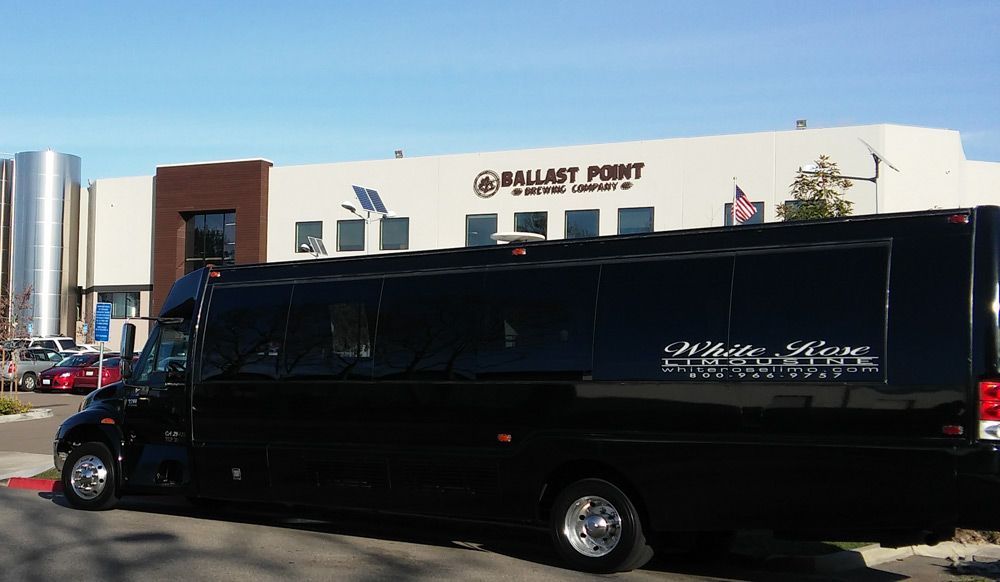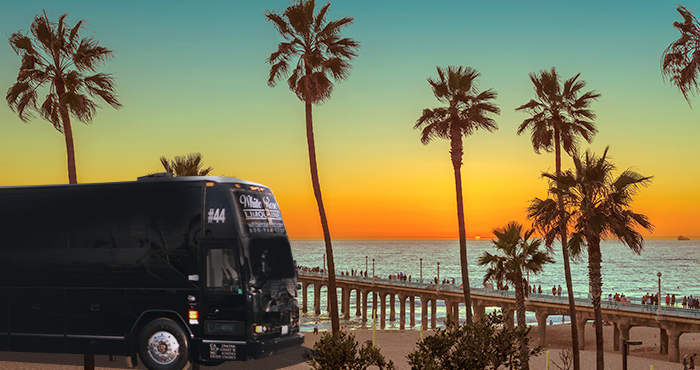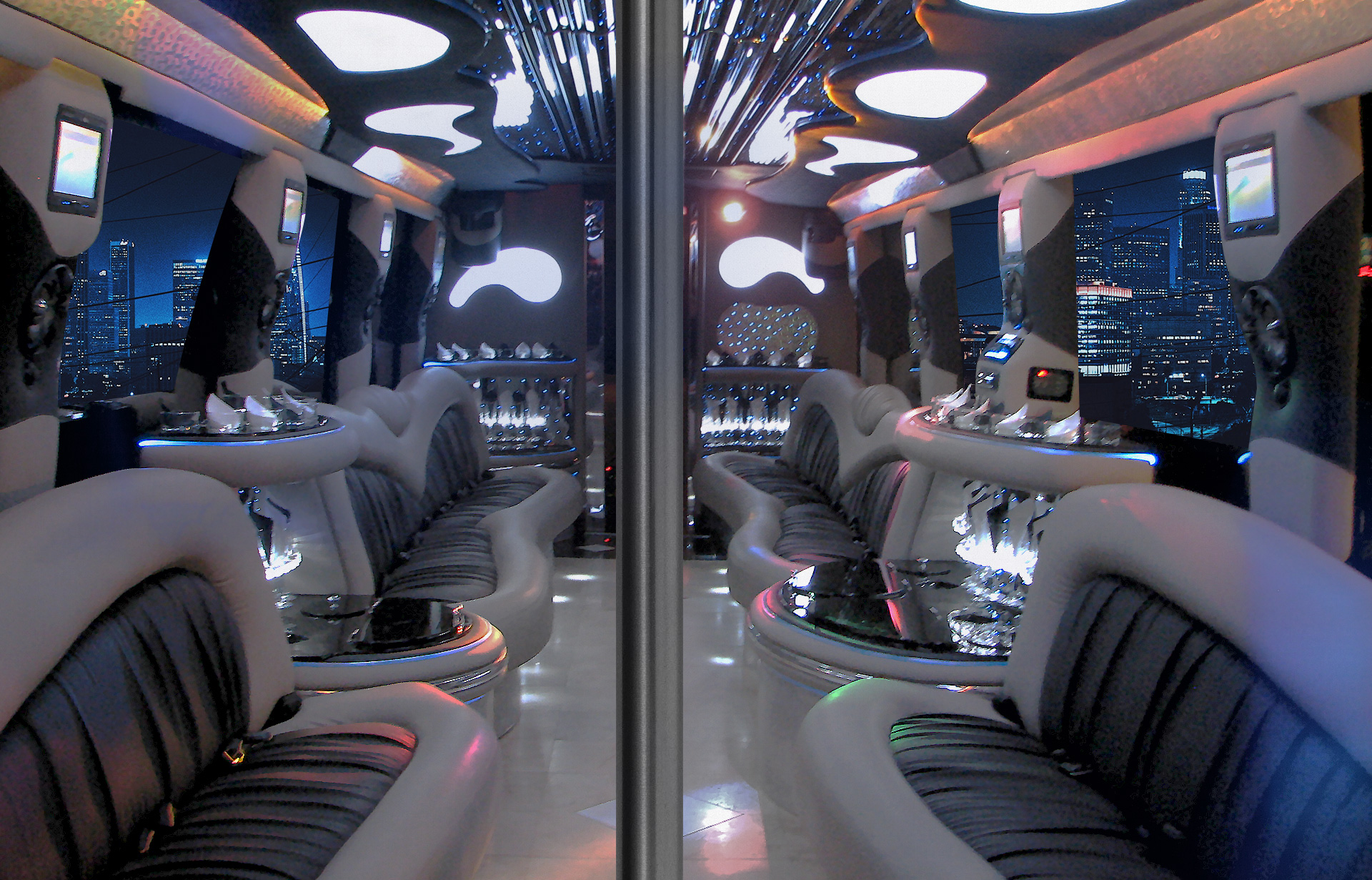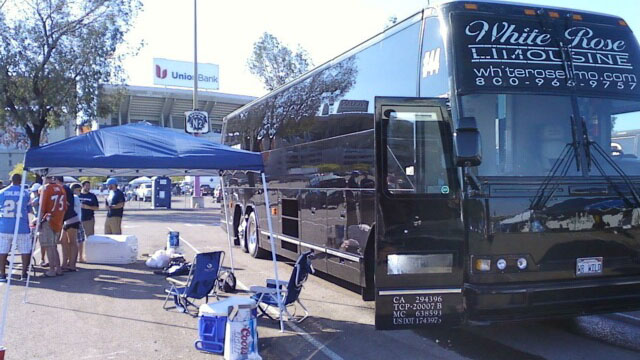 Are you planning an epic getaway for you and your family, friends, coworkers, or social group to mark a special occasion? Do you need transport for the whole group to or from San Diego? Do you want the journey to be part of the adventure? White Rose offers a special 40 person San Diego party bus that's available for road trips anywhere in California, Nevada, and even parts of Mexico at exceptional party bus pricing. Don't think you need room for 40 people? We have smaller, more budget-friendly options available too that don't skimp on any of the luxuries.
Imagine traveling in leather-wrapped luxury, sipping on complimentary cocktails, listening to your favorite tunes on a state-of-the-art sound system while your private driver eliminates all the hassles and delivers you safe and sound from your front door right to whatever amazing destination you have in mind.
Planning a day trip on Coronado? How about a jaunt down to Oceanside or Carlsbad? Maybe it's a girl's wine tasting tour to Temecula you're dreaming of. Or it could just be a night of club-hopping through San Diego. Whatever your dream escape, White Rose can help you plan it.
Where Our 40 Person Party Bus in San Diego Can Take You
We've helped thousands of satisfied customers plan everything from bachelorette parties and wedding day excursions to family reunions and corporate retreats. If you're craving some inspiration, some of the most popular destinations we've visited from San Diego are listed below.
Coronado
This beautiful resort island is just a short party bus ride from San Diego and boasts attractions including:
Three world-class resort hotels (the iconic Hotel del Coronado, Coronado Island Marriott and Loews Coronado Bay Resort)
One-of-a-kind shopping
Gourmet dining experiences to tempt any foodie's taste buds
And one of the Travel Channels' best beaches in America—Coronado Beach
This makes Coronado an excellent escape that's right next door when you rent a San Diego party bus.
Oceanside
Oceanside is another iconic San Diego beach town that offers that unique combination of chic shopping destinations and boutique eateries sprinkled with a healthy dose of that laidback vibe the West Coast is famous for. Here you'll find:
The Oceanside Pier—originally constructed in 1888, it's one of the longest wooden piers in the United States coastline and is home to Ruby's Diner (a 50's themed restaurant that transports everyone back in time).
The California Surf Museum—dedicated to that Cali lifestyle that was born on the board.
The Sunset Market—which turns Downtown Oceanside into a lively sprawl of vendors, food, and live entertainment every Thursday evening.
Carlsbad
Home to skateboard legend Tony Hawk, Carlsbad is a very popular tourist destination near San Diego. Why? Well, Legoland California might have something to do with that. Or it could be the amazing state beaches. Maybe the world-class golf courses? Any of the above?
It's also something of a food haven with an eclectic mix of coastal comfort food and international cuisine. Combined with its amazing location and various shopping locations (from high-end and mall couture to bargain hunter's outlets) Carlsbad has a little something for everyone.
Temecula
The heart of California wine country—Temecula has become a sort of West Coast Mecca for wine enthusiasts. With over 40 wineries each with their own signature blend of varietals and aging processes, you're sure to find something you love. A 40 person San Diego party bus makes for an epic wine tasting tour in Temecula. There's also plenty of room if you feel like bringing a bottle (or a case) home to enjoy.
Nevada
Reno, Vegas, and beyond are within reach when you rent a San Diego party bus from White Rose Limo. Our drivers are trained and specially licensed for interstate travel and have ferried hundreds of guests to and from popular destinations in Nevada like Las Vegas's famous Strip. Don't like to gamble? Nevada is also home to World Wonders like the Hoover Dam, Lake Tahoe, and Black Rock Desert—the home of Burning Man.
Mexico
From Tijuana to Puerto Nuevo to Rosarito Beach, White Rose Limo is your go-to when you need a party bus rental from San Diego to Mexico. Our drivers and vehicles have all the necessary licensing and permits to travel south of the border. Sit back and relax in air-conditioned comfort while the miles zip by. Before you know it, you'll be enjoying a margarita in the silky sand of Rosarito Beach or dinner at one of the over 50 restaurants in Puerto Nuevo.
Don't Be Fooled by "50 Person Party Bus"
Many companies offer 50 passenger party buses in San Diego, but what they don't tell you is that there's no such thing. You can get a bus that carries 50 plus passengers but that's exactly what it is—a bus (like the yellow one you rode back in the day).
Party buses, on the other hand, are converted into luxury motor coaches that carry their passengers like royalty with high-end accoutrements like:
Leather seating
Entertainment options (sound systems, video screens, light shows, dancer poles, etc.)
Wet bars
Air conditioning
Privacy screens and heavily tinted windows
Even special VIP areas
Don't be fooled by deceptive advertising.
Our San Diego Party Buses
White Rose Limo has a stable of San Diego party buses you can choose from in order to create that perfect escape.
#30 Party Bus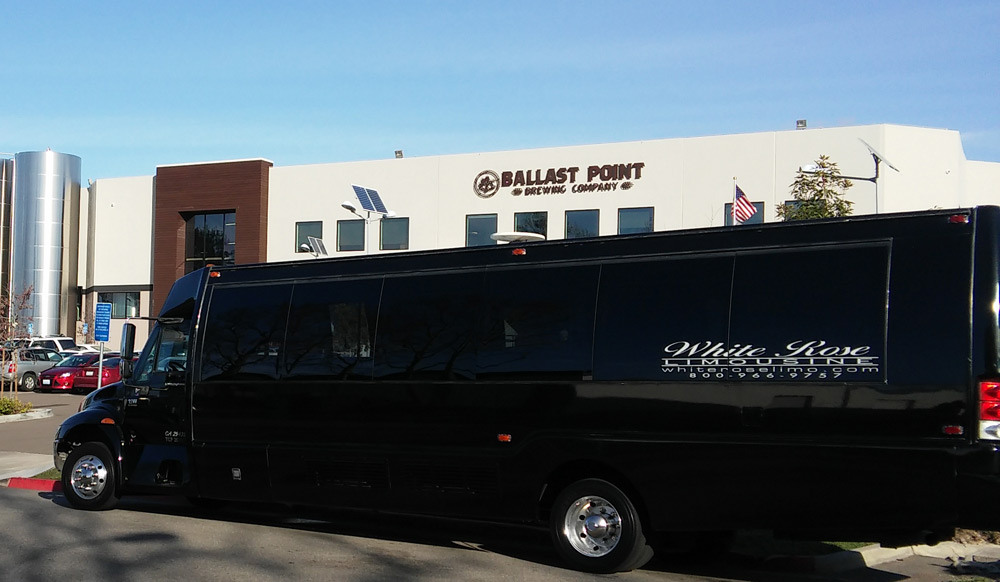 Our 30 passenger San Diego party bus has all the luxury and excitement you'd expect in a high-end limousine, but the interior is big enough to hold 30 people!
#44 Party Bus
Our 44 passenger San Diego party bus ramps up the fun with a unique design, custom-built in our very own factory that includes a gorgeous leather interior, state-of-the-art sound system, a private VIP room, and two stocked bars!
#50 Party Bus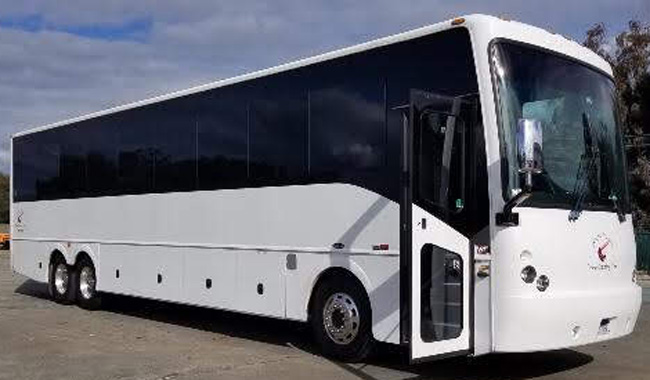 Our biggest San Diego party bus yet, #50, has everything our #44 does plus plenty of room for up to 44 passengers. It's available in San Diego for road trips to destinations far and wide.
San Diego Party Bus Prices
Party bus pricing is going to play a big part in your decision to rent or not. Our pricing plans are all transparent and we can often work with guests to add or subtract certain features in order to get an end price they're comfortable with. Plus, we offer guests the ability to split payment so more than one person can pony up for the bill—this makes renting a San Diego party bus extremely affordable if the cost is spread evenly.
What's Included in Our Party Bus Pricing
Our rates include a 15% gratuity for the driver.
You also get a bar stocked with Bourbon, Vodka, Champagne, ice, brand name sodas and basic mixers.
You get door-to-door pick-up and drop off plus our bus and driver will wait for you during your event/excursion.
When Can You Get the Best Party Bus Pricing?
As you might expect, our San Diego party buses are in high demand on the weekends. That's why you'll get the best party bus rental rates between Sunday and Wednesday.
Is this Party Bus Pricing Flexible?
Absolutely! White Rose was built on customer service. Please get in touch (call us at 714.288.0066) to discuss the details of your trip (destination, guest count, pick up locations, etc.) and we'll be happy to craft a custom price quote just for you!