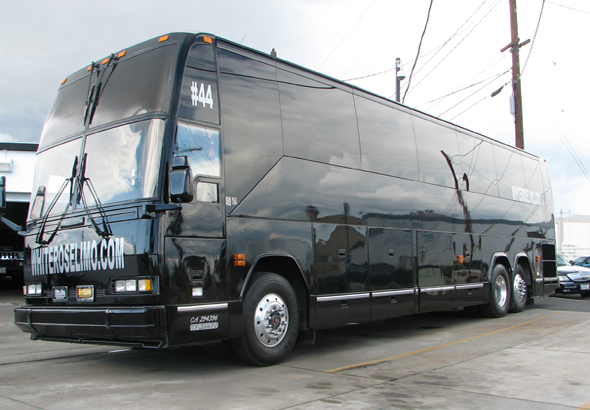 In The Beginning
---
It all started when one man saw beyond the shabby upholstery and lackluster finish of one motor coach. Instead of a vehicle for your senior class trip or your Nana's cross-country odyssey to West Palm Beach, he saw one destined for style and luxury.
With a little ingenuity and engineering, the Party Bus became a traveling Wonderland, fully equipped with all of the luxury basics:
Leather Interior
VIP Room
Under-seat Lighting
Strobe Lighting
Multiple Flat Screen TVs
Several Complimentary Bars
Stripper Pole
...to just to name a few. As many as 44 people can enjoy these accouterments even while cruising to your destination. With top notch engineering, body work, and skill, this ordinary motor coach became a night club on wheels.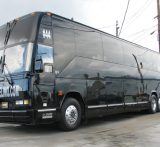 In The Beginning
Party bus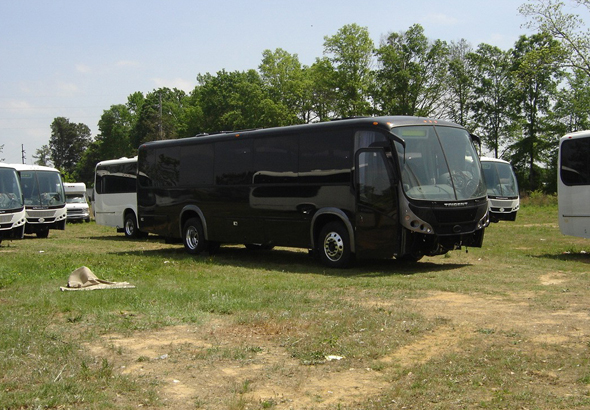 An Ordinary Tour Bus
---
Here's how the Party Bus was Created:
1.  They started with an ordinary tour bus. It was nothing special. It had the same bad interior that doesn't work as your average motor coach. It was aching for a face lift and, well, it got one.
2.   Next, Creative Coach Builders prescribed a laundry list of upgrades. Plush seating. Mega sound system. Big screen TVs. Lighting. The works. They were able to envision what this bus could be. Every bell and whistle under the sun made the list.
3.   They also prescribed a few comfort upgrades like the Dual AC Compressors and extra doors were added for comfort and convenience. Then it was time to get to work....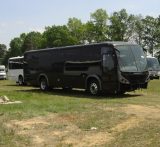 An Ordinary Tour Bus
Party bus
Stripping The Bus
---
4.  The first thing we need to do was inspect and strip the bus. This allowed us to reconstruct the bus with all the fun features and prescribed style.
5.  Next, the bus was prepped and cut according to specifications.
seam-weld rocker and side panels
body extensions
reinforced the flooring for flat floor installation
All of these steps ensured the bus would be strong and safe as well as fabulous.
6.  Then we worked our magic for skillful bodywork. The best thing about our commitment to safety is that it doesn't require a sacrifice in style. In fact, our full-length side-window design is the best in the business.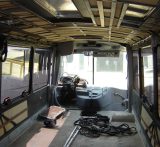 Stripping The Bus
Party bus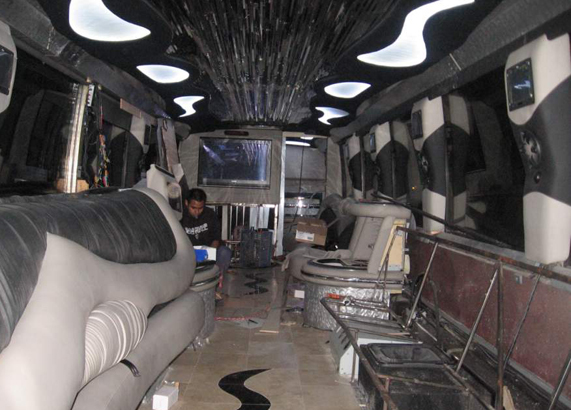 Bus Reconstruction
---
7.  The team now started customizing the interior of the bus. Every Bus feature was custom built and installed starting with:
luxury seats
bars
entertainment systems
air conditioning
heating
electrical
audio systems
The bus was outfitted with every luxury we could think of.
8.  Finally our team installed all the finishing touches, like window tinting, and performed a thorough inspection to ensure that the bus was safe for drivers and passengers.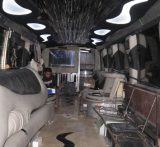 Bus Reconstruction
Party bus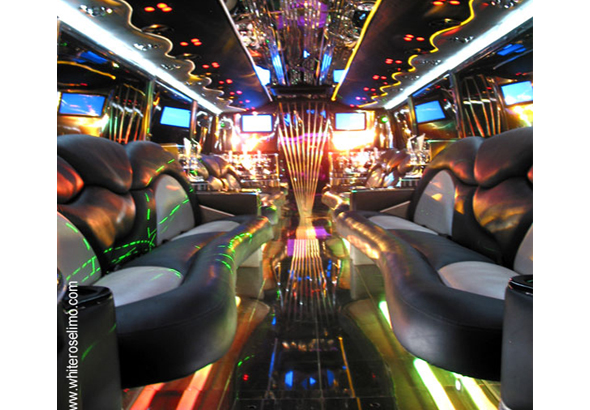 The Party Bus Emerges
---
And then, voila! The world had a seriously
fun Party Bus
on the scene. For many, the Party Bus is the destination. Why would you bother with a stationary night club when you can travel around the city and keep the party going? That's exactly what we had in mind when we created our first party bus.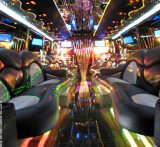 The Party Bus Emerges
Party bus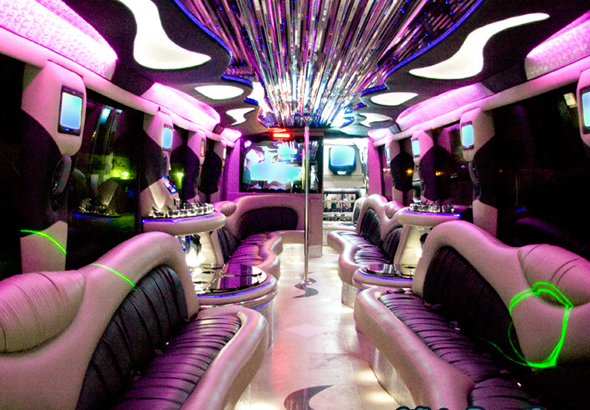 More Luxury Party Buses
---
But after creating our first party bus we just couldn't stop. Every bus had to be turned into a fabulous stretch party-bus-mobile. This legendary Party Bus is now just one among a studio of utterly fabulous vehicles available from White Rose Limousine. We've got luxury, vintage and classic modern
limousines
in addition to the
party buses
, all stretched for maximum fun power.
It just goes to show that one man's trash is another man's treasure!>
More Luxury Party Buses
Party bus
White Rose Limousine
Orange County Limousine & Party Bus Services
711 West Collins Ave
Orange
,
CA
92867
Phone:
714-288-0066
• Url:
whiteroselimo.com
Hours of Operation: Mon-Sun 24/7
White Rose Limousine
San Diego Party Bus Services
644 E San Ysidro Blvd
San Diego
,
CA
92173
Phone:
714-288-0066
• Url:
whiteroselimo.com
Hours of Operation: Mon-Sun 24/7
Copyright © White Rose Limo