Black Hummer Limousine
---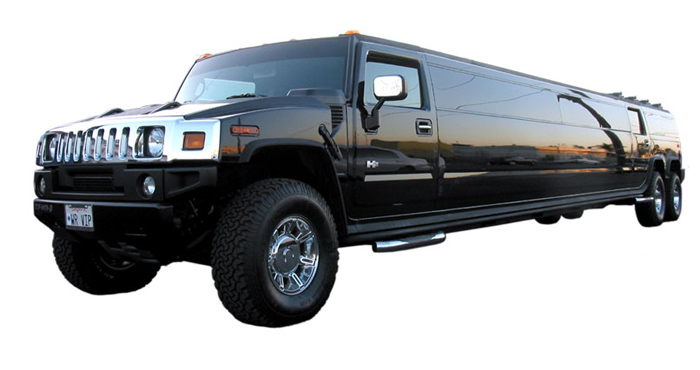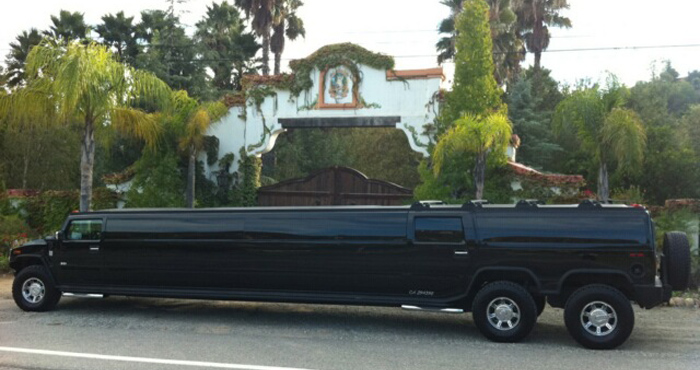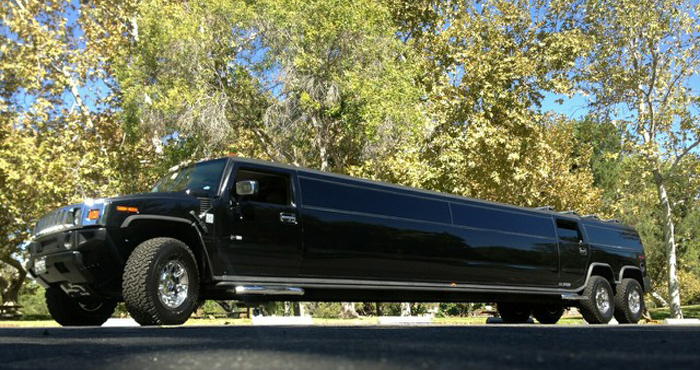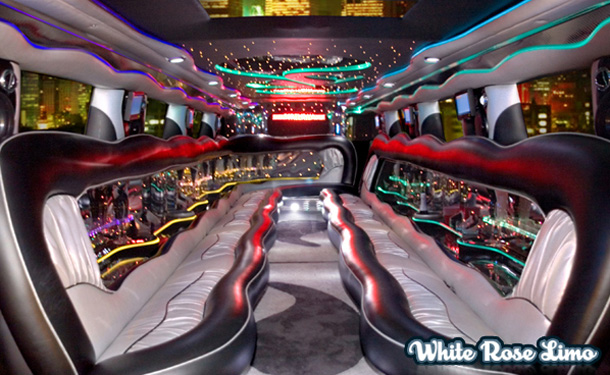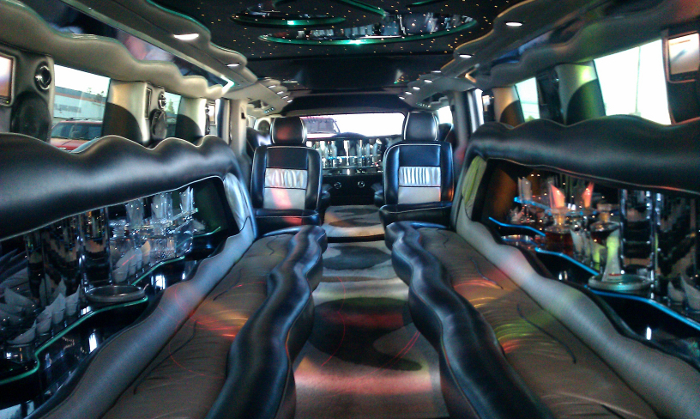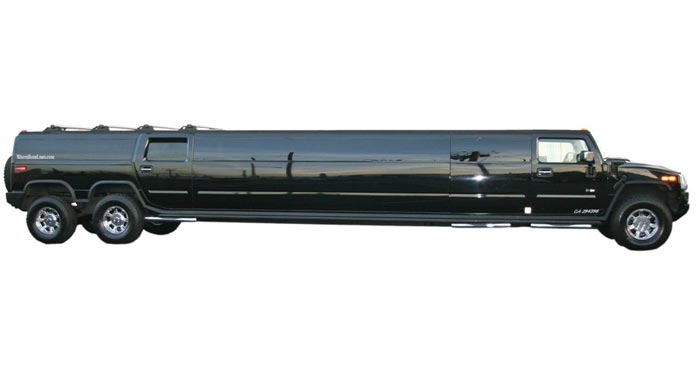 H
ummer limousines have become essential for adventurous "country" brides who want to showcase their rebellious side—perhaps on their way to a ceremony in the historic splendor of
Orange County's Rancho Los Lomas
(cowboy boots and all). But these stretched hummers have been spotted all over Orange County filled with laughing
Huntington Beach High School students
on their way to prom, red-faced
bachelors
heading to The Pie Society for some pizza and brew, or
bachelorettes
hitting up the Sutrabar with its "aphrodisiac inspired" cuisine. A fun-filled ride through Orange County in a black Hummer limo just can't be beat.
H2 Hummer Limo Features:
30 Passenger 260″ Black H2 Hummer Limo (depending on size of passengers)
Black Exterior w/ Grey &Black Leather Interior
Signature 5th Door for Easy Entry/Exit
Fiber-Optic Lighting
4 Multi-Color Changing Capability
Surround Sound Stereo
Privacy Divider
Back Seating Area
AM/FM Radio
Custom Rims
Fog Machine
DVD
Beverage Bar:
Our limos come equipped with a beverage bar. That means we provide the glassware and the ice. We invite you to bring your favorite drinks with you. Popular choices often include:
Tequila
Whiskey
Gin
Champagne or Sparkling Wine
Bottled & Tonic Water
I had a great experience renting their double axle black Hummer H2 for 30 passengers. We only had about 14 passengers in it, so it was very comfortable and the drivers (this one had 2 people up front) were very professional and were able to get us to restrooms along the way and accommodate all my requests.

I found the office staff at White Rose to be helpful and friendly. I did visit their offices and checkout the vehicle prior to booking. Will use them again. – Veepee V
OMG!!! The 30-passenger gigantic Black Hummer Limousine was sick!!! We had the most incredible prom limousine experience ever! Most of us were seniors and we were totally panicking when all the party buses were booked out everywhere we looked. Eventually, your office told us to come by your building in Orange to see the 30-passenger Black Hummer that was still available. Thanks for helping us decide and saving us money. – Mark
Shelsea, I just wanted to say that your services, limo and driver were the best! All was more than expected. I want you to know I am going to tell all my friends about you. We had such a great time, that we are considering doing this again in August for the next person that turns 50. Thank you for giving my cousin a most memorable 50 birthday she'd never expected. – Kristine Carbajal
W
hite Rose Limousine is serious about offering competitive rates on a limousines that come with personalized service. We want to be the Limousine Company you'll be recommending to family and friends. It's y
our
special event and we want to help make it unforgettable.
The H2 Hummer Limo offers style, comfort and a great value. Whether you are heading out to one of Orange County's great restaurants or your favorite club in LA, this is the limo that will let you all travel together.
We know you have many options when it comes to limo services in Orange County.  Rent with confidence from a Company that has a stellar safety record and over 30 years in business.