Party Bus Rental Arizona
---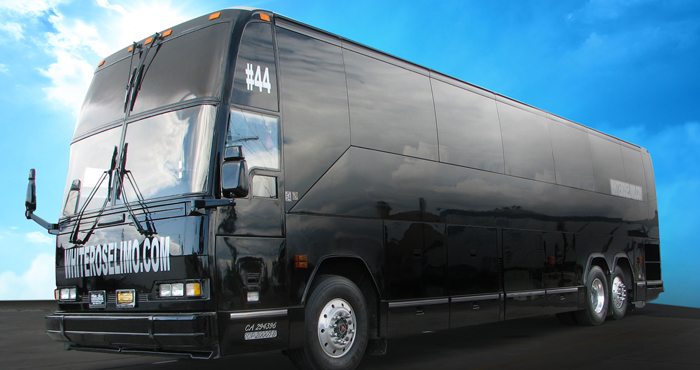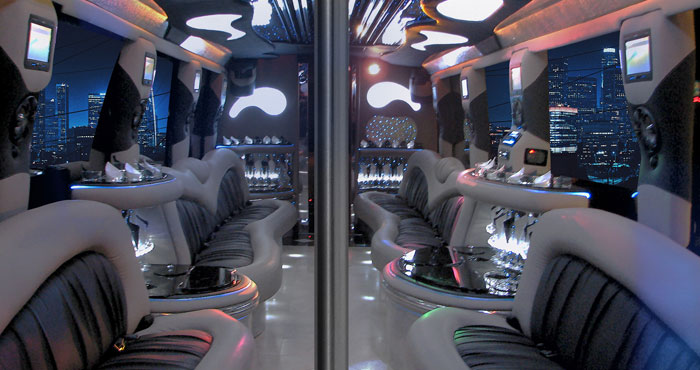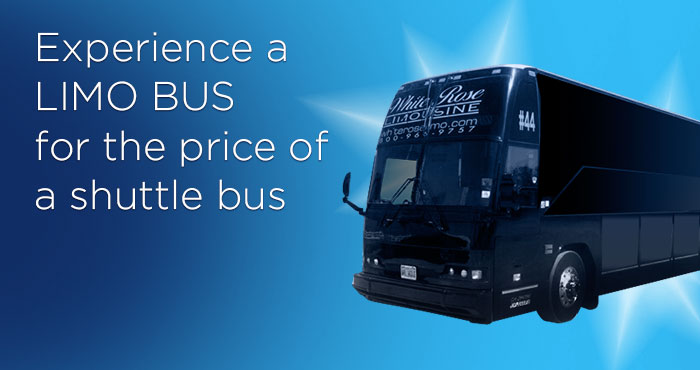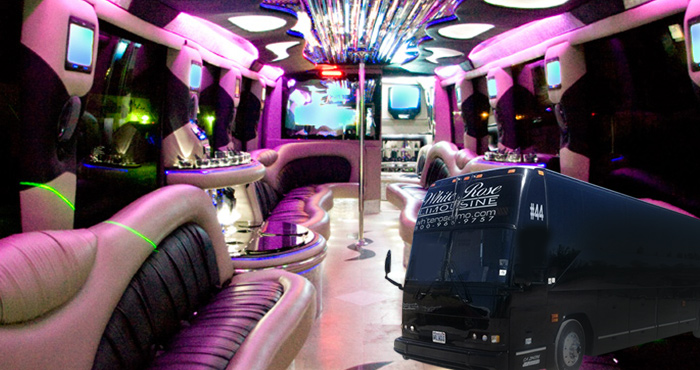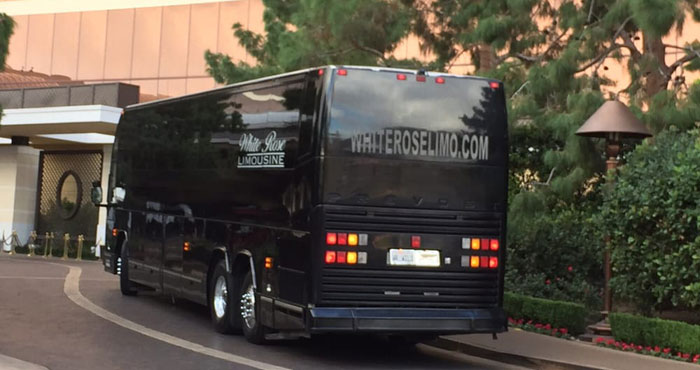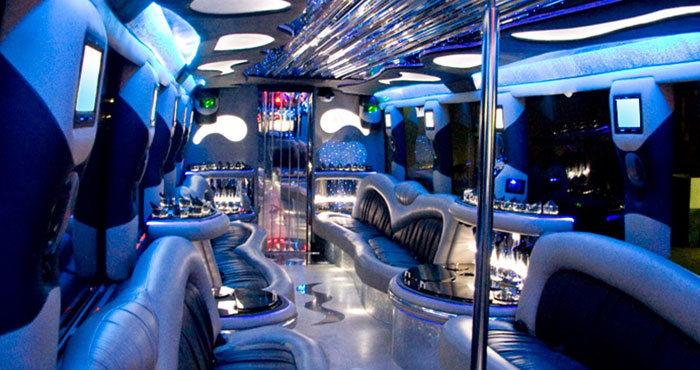 We've been serving Orange County and the greater portion of Southern California for years and now we're excited to announce that we've expanded our party bus rental service to Arizona as well. You can get the same first-rate service and amazing party buses our customers rave about out.
Is it time to plan your next road trip to Vegas? An expedition to Mexico? Let us add a little excitement to any of your adventures— wherever they may take you.
Party Buses in Arizona for Any Occasion
From large special events like corporate outings or family reunions to more intimate excursions like club or organization road trips and bachelor/bachelorette parties, White Rose Limousine has a party bus that fits your needs. More roomy than a traditional limousine, more fun than a standard charter bus or motor coach, and more affordable than you might think, our party buses are the perfect way to add a little luxury and excitement to your travel plans.
But with decades of combined experience in the limo and party bus rental business, White Rose knows that there are no one-size-fits-all solutions when it comes to specialty travel reservations. That's why we're now offering our three most popular buses out of our second location in Arizona.
This massive party bus is a completely customized Prevost motor coach, modified by expert craftspeople in our Orange County facility to demanding specifications. It's not only our largest party bus available for rental in Arizona, it's also the most luxurious. It's the ultimate excursion vehicle for:
Large wedding parties
Class and family reunions
Corporate team-building events
Any outing that involves a large number of family and/or friends
What sets our large luxury party bus rental apart from other you'd find in Arizona? To begin with it's a state-of-the-art Prevost party bus that was then custom-crafted with touches of high-end elegance and extravagance.
Prevost buses are the top of the line luxury buses. These buses are what rock stars and pop icons use for tour buses. They've been around for generations and the company has made a name for itself with customers who demand only the best quality, most well-equipped motor coaches. They're built for long road trips and come fully equipped with luxury amenities unlike any other party bus on the market.
But White Rose doesn't stop there. Our stock Prevost party bus—already a stunner—was overhauled in our own workshop by craftspeople with decades of experience in the automotive customization industry. We've made this party bus the most elegant, the most luxurious, and the most eye-popping party bus rental you could ever dream of.
You get:
Leather interior
Laser light shows (with fog machine and disco lights)
A private VIP room at the back of the bus
Dance poles (removable)
Marble floors with under-the-seat lighting for ambiance
Multiple LCD screens (for music videos, DVD presentations, or multimedia presentations on the go)
Complimentary wet bar (a soft drinks only option is available upon request)
Plus room for up to 44 Passengers (depending on the size of the individual passengers).
All that combined puts our luxury Prevost party bus head and shoulders above other "party buses" offered by the competition. Those rides are often generic motor coaches that get minimal upgrades in order to justify the inflated price tags. Many aren't even rate for long-haul road trips through Arizona and beyond.
Don't settle for less when you really can afford the best.
Don't have 44 people you need to get from Tempe to Tucson? We have smaller party buses perfect for any event in Arizona for which you'd like to make an awe-inspiring impression without breaking the bank. Perfect for smaller events or groups, our other party buses are every bit as comfortable as our massive luxury party bus but are considerably more affordable.
What can you rent these other party buses for?
Average-sized wedding parties
Bachelor/bachelorette parties
Birthday or anniversary parties
Travel to and from sporting or cultural events (like the Arizona State Fair)
Corporate team-building events or manager outings
Indeed, our cheaper party buses are just the right size to be a great alternative for any small-to-medium-sized group that doesn't want to travel in multiple vehicles.
These buses still offer:
A luxurious black leather interior
Fiber optic lighting for ambiance and strobe lighting to take your party up a notch
Multiple LCD screens for playing home movies, Hollywood Blockbusters and more!
Dancer poles (removable)
Complimentary wet bar (a soft drinks only option is available upon request)
Safety is a Party Priority
No matter which of our party bus rentals in Arizona you choose, you'll be driven by one of our professionally trained, fully vetted drivers to get you to and from your destination safely. And all of the party buses we offer in Arizona are specifically licensed for travel in-state and to locations like:
Las Vegas
California
Mexico
And beyond!
Our doorstep service takes all the hassle of traffic, navigation, and parking off your shoulders so all you have to do is relax.
Get a Quote Today
Before you finalize any of your Arizona road trip plans or shell out for that boring limousine, contact White Rose for a party bus rental quote today. You can 714-288-0066 call or fill out this quick and easy form online.