Wine Tasting
---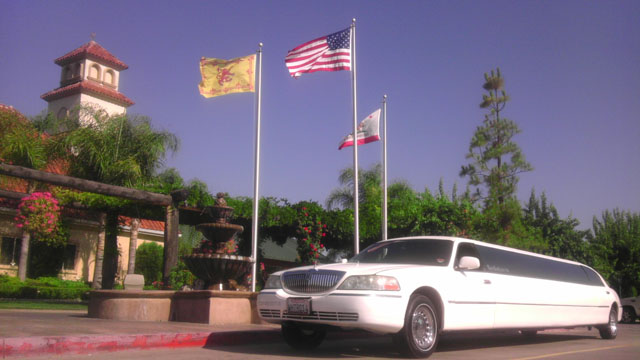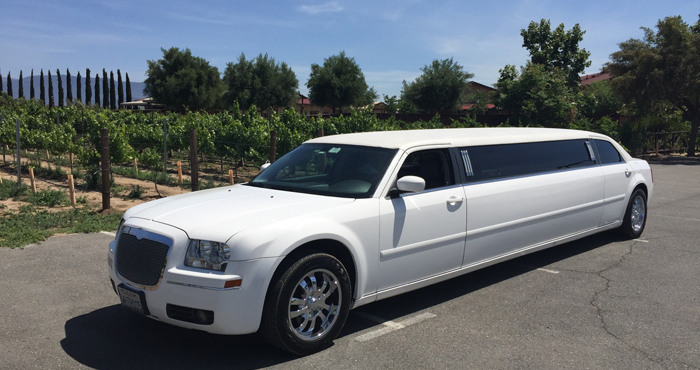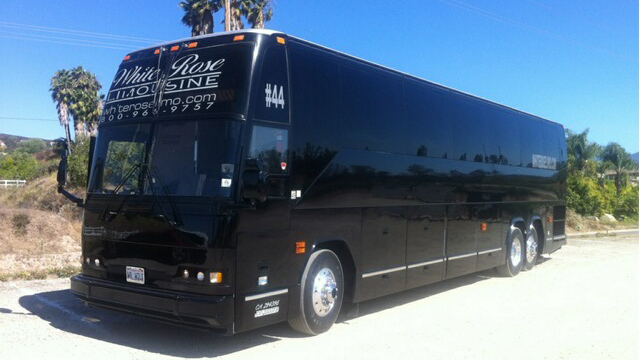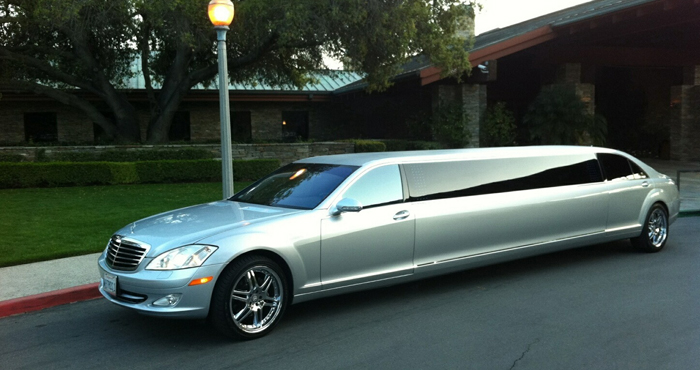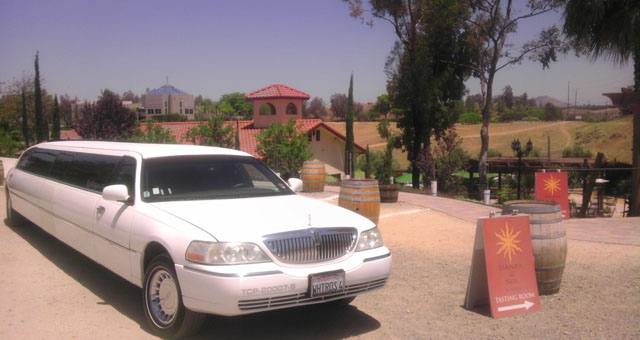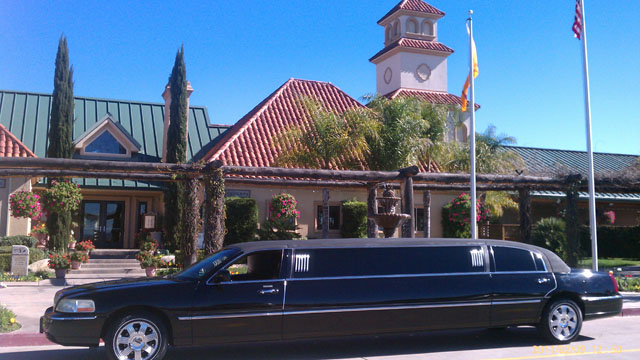 What could be better than spending a day meandering through Temecula, wine tasting in a limo chauffeured by a professional? You and youTried to massage the music transition with the missing section, hopefully it sounds alright. r friends or that special someone taking time out of your busy week to kick back, relax, and enjoy the vineyards and wineries hidden away in one of California's most unique environments.
Our Temecula Wine Tasting limo tours consist of roundtrip luxury limousine transportation from anywhere in California to any of the 40 award-winning Temecula wineries you choose. You can experience the sumptuous fruits of the California sun and soil without worrying about designating a driver, plotting directions, or navigating Wine Country (with or without a GPS). This frees you from all the distractions and lets you truly be present as you experience these one-of-a-kind vintages in the company of up to 45 friends.
Nestled between coastal mountains and flowing hills, Temecula offers:
fine dining
manicured golf courses
breathtaking hot air balloon rides
and eighteen wineries producing award-winning premium wines
Any and all of these can be paired together or experienced separately to create unique Temecula limo wine tours. These tours can be tailored for an afternoon escape or day-long getaway. The best part is all of this is right in your backyard.
Temecula's Wine Country is just a 90 minute drive from Los Angeles and only 50 minutes from San Diego. Travelling to your Temecula wine tasting in a limo with luxury appointments seemingly cuts that time in half. You'll arrive fresh and ready to enjoy (not road weary and ready to go home). Plus, you can extend the sampling between wineries without worry as your professional driver keeps you safe and on time.
Temecula wine tasting limo tours are a great way to mark:
Special Birthdays

Anniversaries (Big or Small)

Celebrations (Promotions, Retirements, Milestones)

Reunions (Family, High School, Sorority, etc.)
Or any other occasion you wish to make exceptional.
Making the Most of Your Temecula Wine Tasting Limo Tours
Chances are you've thought about planning your own excursion for a while now but here are a few things to consider should you be interested in booking your own Temecula Limo Wine Tours:
If your group is intimate in size, we recommend one of the Lincoln Limousines shown above.
For groups between 10 and 44 we recommend one of the SUV Limos or Party Buses.
Check in advance that the winery or sample room will be open the day you plan to visit.
Keep in mind; wineries often limit large groups to 2 PM or earlier.
Plan dining reservations accordingly.
Speak with one of our representatives for suggestions about which wineries you should consider.
Don't forget—there's plenty of room in the back of our limos for any "souvenirs" you pick up along the way.
Temecula wine tasting limo tours are a wonderful, low-stress way to enjoy a leisurely yet memorable afternoon with friends and loved ones sampling some of the best California has to offer. If you want your wine tour to go as smoothly as possible, trust yours to a Limousine Service with an A+ BBB rating.
Our Temecula wine tasting limo tours are some of the most popular travel packages we offer. Our adventurous wine enthusiasts love being whisked away from their daily lives in luxury. And connoisseurs of every caliber are sure to find the perfect vintage to delight their palettes when there are so many to choose from.
Read what satisfied sommeliers-in-training have had to say about our Temecula Limo Wine Tours:
I do not normally post, but this place was really great. We hired them to take us wine tasting for my mom's 70th birthday. The car showed up on time and was spotless. (and had perfect AC, which was nice since it was summer in Temecula!) My sister and I thought we had planned everything out but our driver, Juan, knew of all the best places to go. He was fantastic – so knowledgeable, polite and so kind to my parents and all their friends. We really had an amazing time. I would definitely recommend them, and especially Juan, to everyone. – Meredith K.
I have used White Rose twice this year and I used them for my prom a number of years ago and have came back to them every time i found a reason to celebrate. I used them for my parents 45th wedding anniversary a couple of months ago and it was great. We did the whole Temecula winery tour and ate dinner at the end of the night. Then 2 weeks ago on June 11th I celebrated my 23rd birthday on there big party bus that they have. We went down to San Diego and the driver was very nice and took care of us well. I am never let down when i deal with the office staff or when it comes to the drivers. there on time professionally dressed and they really take the time to make your day that much more special. I highly recommend Using them –  the money you spend is definitely worth everything that you get. Thank you so much White Rose and I am sure that it wont be long til you hear from me again. =) Carrie J.
My friends and I took a wine tasting trip from San Diego to Temecula (and back) for a 6 hour trip, and we could have not had a better time. During booking, I kept changing my mind about which limo we wanted (standard 8-10 ppl or standard 10-12 ppl). Shelsea, the one I initially emailed with, was very helpful and patient. We ended up going with the bigger limo, but when the limo pulled up the day of our trip, we saw that they had upgraded us to a Hummer limo … we had a wonderful time, and I would definitely use White Rose Limo again! – Amanda C.
Wine Tasting in Orange County
If Temecula wine tasting limo tours take you a little too far away from home, you can stay local by choosing Orange County/Anaheim wine tours to suit your desires. Here are just a few of the excellent wineries our chauffeured limos can deliver you to:
ENO Wine Rooms in Dana Point
Hamilton Oaks Vineyard in Trabuco Canyon
Laguna Canyon Winery in Laguna Beach
OC Custom Wine in Anaheim
Tannins Restaurant and Wine Bar in San Juan Capistrano