Chrysler Limousine
---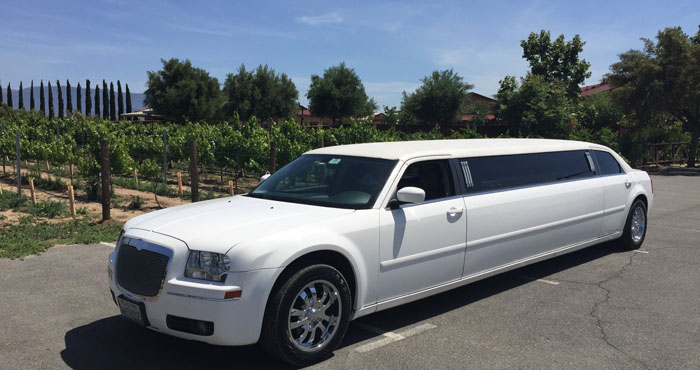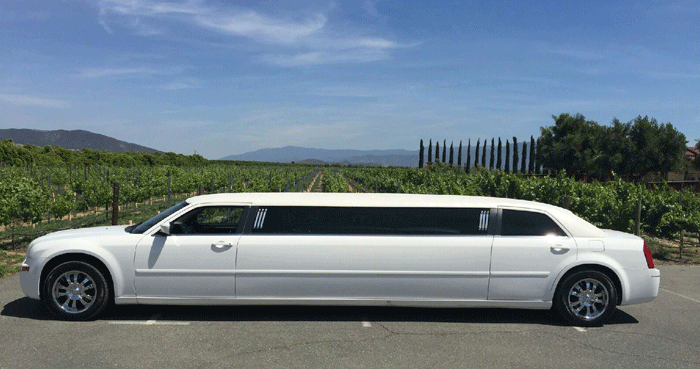 Clean white lines and delicate curves define this luxurious Chrysler 300c limousine. The custom rims and sleek one-window design evoke a sense of elegance and class, allowing you to arrive in style wherever life takes you. And that style carries over to the interior with plush leather throughout and a privacy divider to ensure what happens in the limo stays in the limo.
With seating for you and up to 9 of your favorite people, this Chrysler limousine is the perfect getaway vehicle for an intimate night on the town with friends or a weekend escape with family. Small wedding parties, bachelor/bachelorette nights out, coworker gatherings and more—this affordable Chrysler Limousine delivers.
Chrysler Limousine Features
Seating for up to 10 (depending on the size of the passengers)
Creamy White Exterior w/ Elegant Leather interior
Surround Sound Stereo for total Sonic Immersion
Fiber-Optic Lighting for Ambiance
Flat Screen Television and DVD Player to Entertain Guests
Beverage Bar with Glassware and Ice (we invite you to bring your favorite drinks)
Privacy Divider for Complete Discretion
*Made in the U.S. This limousine was built in Orange County.