Corporate Charter
---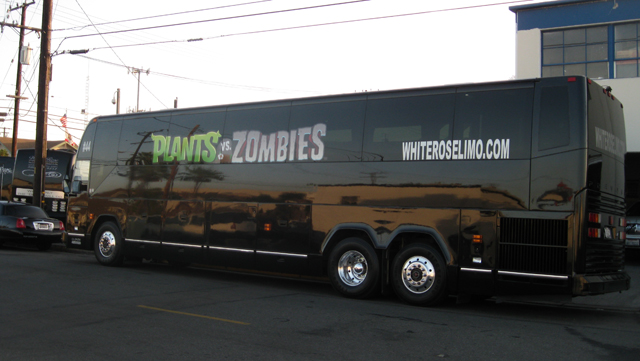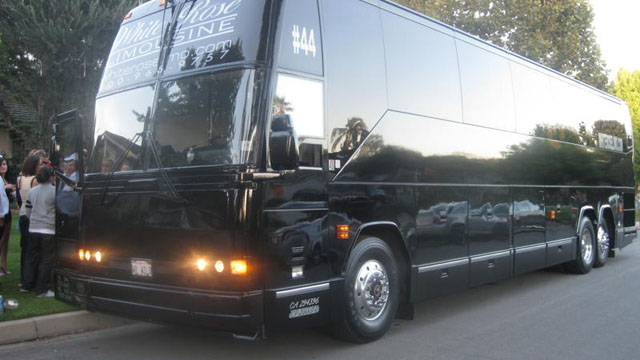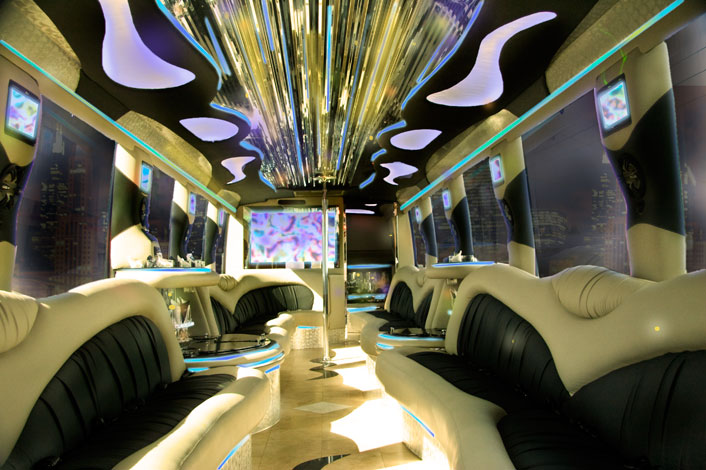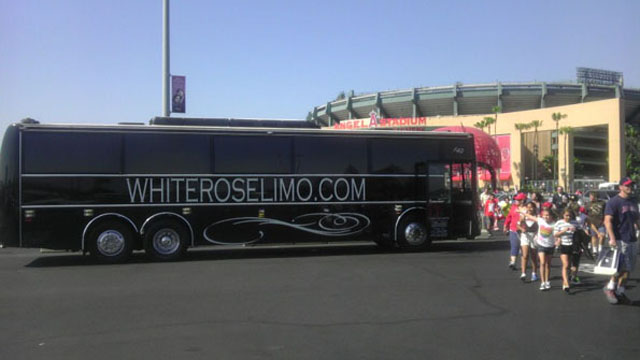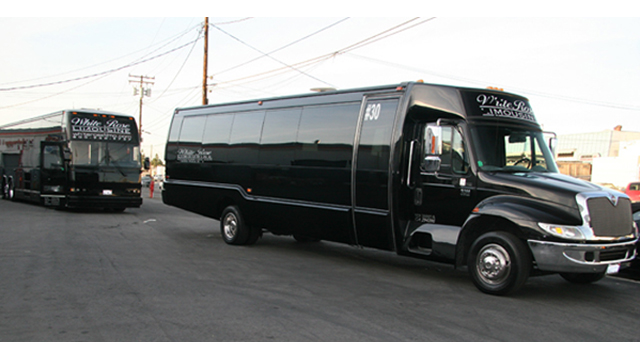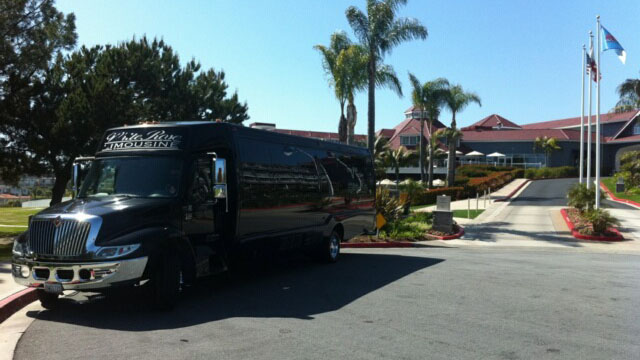 Promotional Corporate Charters
Are you thinking about chartering a bus to promote your Special Event, Company or Product?
When you rent our Luxury Buses they are yours to use.  Throw up some Magnetic Signs like our client, PopCap Games, did for their hit video game "Plants vs. Zobmies" (Picture Above).
Let your Bus Rental advertise for you all the way to your event. Dress up your bus to impress your competition and customers for a fraction of what it would really cost to own your company bus.
Trade Shows
Advertising in trade shows isn't cheap.  If you don't have the funds to rent a booth, a floor spot, banners, promotional giveaway items, and people to sell at your booth, plus travel expenses; consider renting a Corporate Charter Bus.   You can advertise your company name or products on the bus panels and drive around the convention center where the trade show is hosted.  We have customers that do this every year because it works.  Our buses get people's attention and can give you the edge you need over your competition.
Charters to Corporate Events
While they might not be as fun as your college roommate's bachelor party, corporate events can also have a lengthy guest list. Instead of working through brain-hurting logistics to get everyone to the right place at the right time, our corporate charter services can take the confusion out of your next corporate event. Just put everyone in the company on the same bus and you're on your way.
White Rose Limo makes renting a charter bus easy.  Our Orange County-based location has a wide selection of Charter Bus Limos to facilitate your group transportation needs throughout the California.
When you think about Charter Bus Services, the image of little old ladies riding around town in groups of fifty taking in the historic sights of California might come to mind.  While you aren't too far off the map from what they used to be, Charter Services have changed and people now expect more than just an on-board bathroom. Bus charter services have gone luxury.
Bus charter services aren't just for tourists these days. Buses are being used to transport large groups all over the OC, San Diego and Los Angeles for a wide variety of occasions and events. No longer are people content to travel in groups of four to six, when a special event comes along, they want to take everyone they know; and we make that possible.
Tours
Just because charter buses aren't just for tourists any more doesn't mean that you can't still see the exciting highlights of Los Angeles from the luxurious comfort of a charter bus. Why pound the pavement in blistering heat and rowdy crowds, when you can hop aboard a comfortable charter bus with all of the amenities you could ever want, and relax as you roll past the Hollywood sign?
Sightseeing is better than ever with bus charter services, a tradition in tourism that will never go out of style.