LA Party Bus
---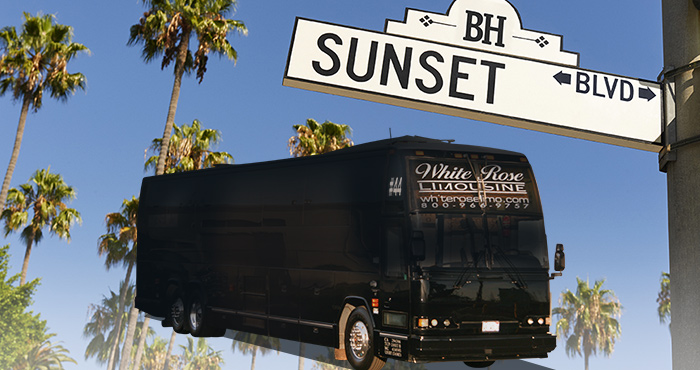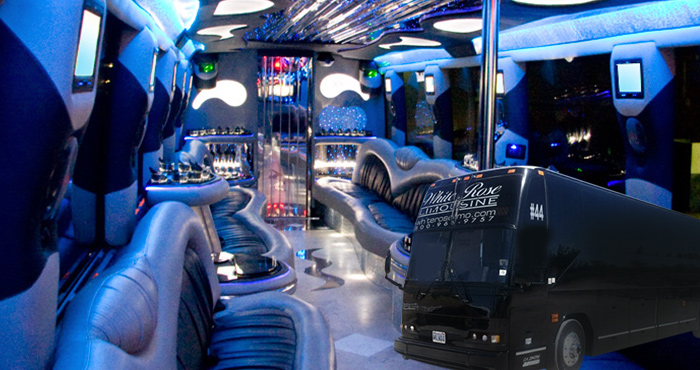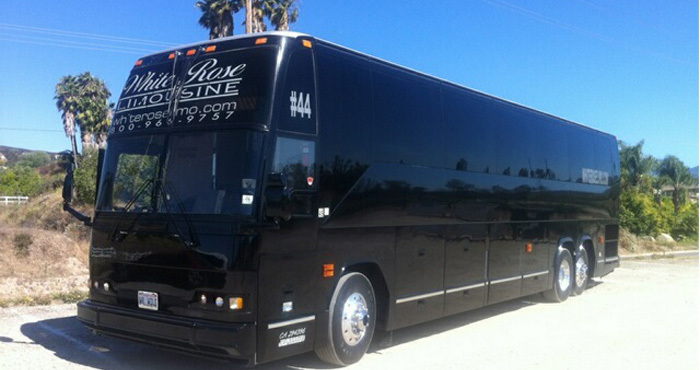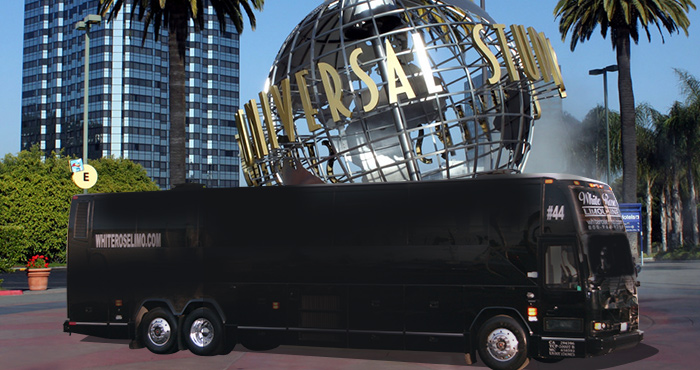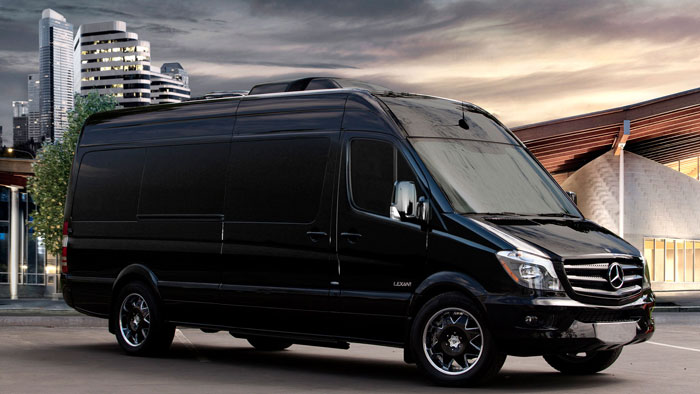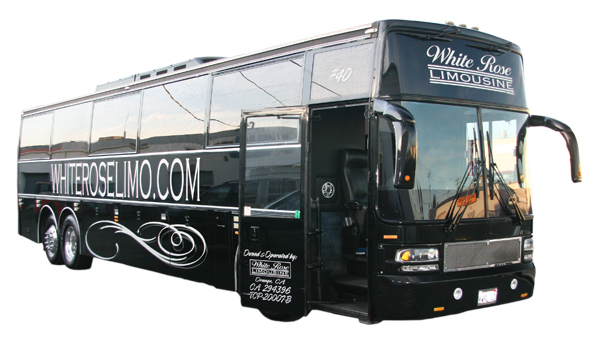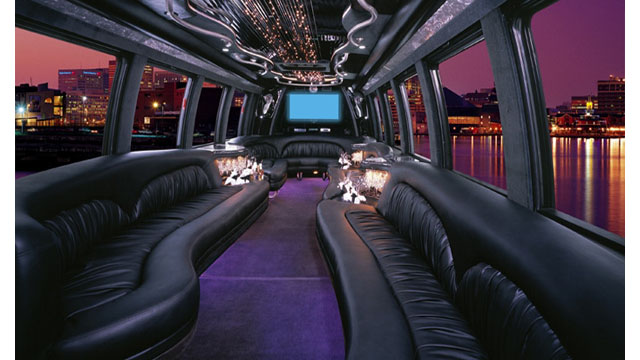 For first-timers and longtime Angelinos LA offers something special around every corner. World-class eateries, extreme street food, high class shopping venues, and even one-of-a-kind nightlife hotspots—The City of Angels is truly a unique gem set in the heart of California. Of course the best way to experience LA is riding in comfort like a movie star inside a luxurious LA Party Bus.
So if you've got some time to kill but don't really know what to do in LA, Let us help you plan a killer day in Los Angeles. We've gathered some of the best-of-the-best for you right here.
The Best Eats in LA
Los Angeles has become more than a bit famous for its outrageous attitude, flair for the dramatic, and swirl of international cultures. That mixture is reflected purely in the food scene here. So no matter where your LA party bus takes you, make time to stop for breakfast, lunch, or dinner.
Urasawa – The ultimate in Japanese Cuisine with haut couture dishes elegantly plated and sushi that's to die for. What more could you expect from an authentic restaurant in Beverly Hills? Settle in to the intimate dining room and immerse yourself in Japanese culture from starters to desert. But come dressed to impress—this high-class restaurant at 218 N Rodeo Drive is a modern museum for Japanese cuisine (and at $100 to $500 per person the price tag is definitely museum quality.)
Vito's Pizza – If you're looking for something a little more "comfortable" and a lot less costly, check out Vito's Pizza at 846 N La Cienega Blvd right in LA. This classic laid back "pizza joint" is the perfect place to unload your LA Party bus full of friends and family so you comfortably can catch up over some of the best pies you'll ever put in your mouth. A family-oriented restaurant with food that came right out of a true Italian's kitchen, Vito's is guaranteed to be one of your favorite "go-to" eateries in town.
EAT – Looking for the most "LA" of LA eateries? You have to check out EAT. Located at 11108 Magnolia Blvd in North Hollywood EAT offers a truly authentic Los Angeles vibe with a little bit of everything on the menu. It's the breakfast that really blows your mind though—omelets, French toast, breakfast burritos—and everything is reasonably priced. Make EAT the last stop on your all-nighter then crawl back on your LA party bus with hunger sated and enjoy the ride home.

LA Party Bus Service:
Benefits to Renting a Bus
Designated driver
Keep the party going
Take all your friends along
No parking fuss
Convenience – get picked up & dropped off at your front door
Facts to Consider When Renting an LA Party Bus:
Buses Rentals can keep you safe! Avoid drunk driving and enjoy your night out.
The cost of even a luxury party bus is exponentially less than a DUI – not to mention the safety issues for yourself and others.
Take care of your party bus driver. He or she is working for tips plus minimal pay. (White Rose normally includes Tip in our Rental Quote) However, drivers want to take care of you and build a repeat customer. If you like the service tip accordingly.
Consider renting a Party Bus instead of multiple limousines.
Different size party buses are available with amenities that vary. Be sure to specify which Party Bus you are interested in so we can give you an accurate quote.

LA is the cultural center of California—there are more than just movie stars and millionaires here. If you're the type who enjoys an adventure that's a little more cerebral you owe it to yourself to check out the museums. Our LA party bus rentals are the perfect way to get large groups of family, friends, coworkers, and school groups to and from wherever you're going in comfort and style.
Page Museum at the La Brea Tar Pits – One of the country's most significant natural history museums is right in the heart of LA. The La Brea Tar Pits have preserved "lost" species including saber-toothed tigers and mammoths for thousands of years . . . and the Page Museum lets you see them all. The museum is open to the public (for a minimal fee) and offers private guided tours. It can accommodate school or corporate groups and is just minutes away from everything else LA has to offer. You can also skip the museum and visit the tar pits themselves. They're right outside and open to the public.
The Los Angeles County Museum – This museum is one of the most highly regarded art exhibitions in the world. It features permanent and travelling displays from some of the most renowned artists ever. You could spend days here being transported back in time or to other realities altogether. The museum also hosts a variety of special guest speakers and unique events throughout the year. (Visit their website www.lacma.org for an updated calendar.)

Hollywood & Highland Center
– Load up an LA party bus with the girls and get your shopping on. This shopping and entertainment complex is five stories of retail extravagance full of high-end fashion, home goods, and bargains galore with plenty of window shopping as well. Located along the famous Hollywood Walk of Fame, you can find just about anything you'd ever want from Louis Vuitton to Lady Gaga's latest single (at the Virgin Megastore).
Melrose Boulevard – Trendy boutiques and retro vibes more your style? Melrose Boulevard will not disappoint. This is the stretch of LA made famous by Melrose Place but it's become a sort of a hipster heaven housing a variety of eclectic retail shops that reflect California's deep counter-culture roots.
LA has so much to offer that you could spend a lifetime wandering around the city and still never see it all. Only in town for a few days? Hire a private LA Party Bus to get the true VIP treatment and create your own "Best of LA" tour.