Sports Arenas
---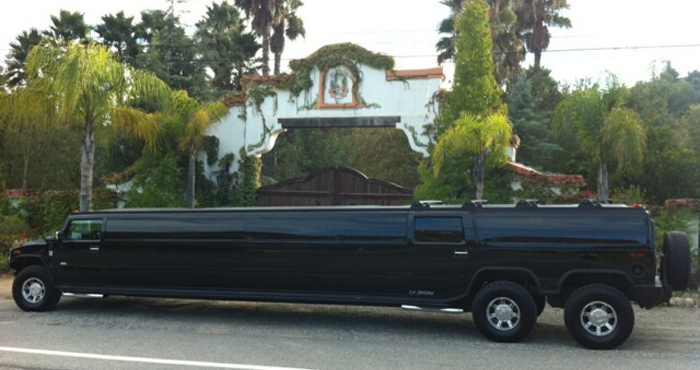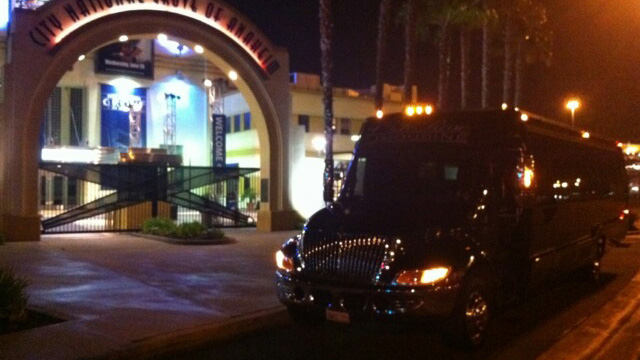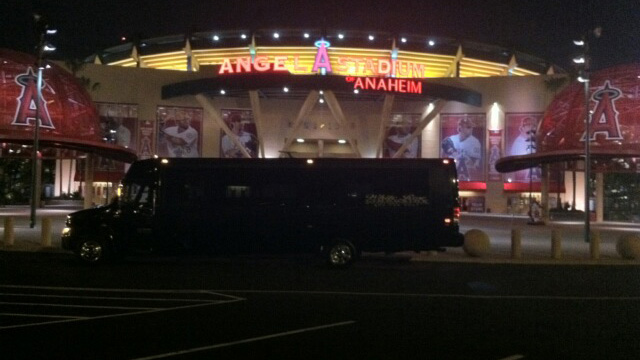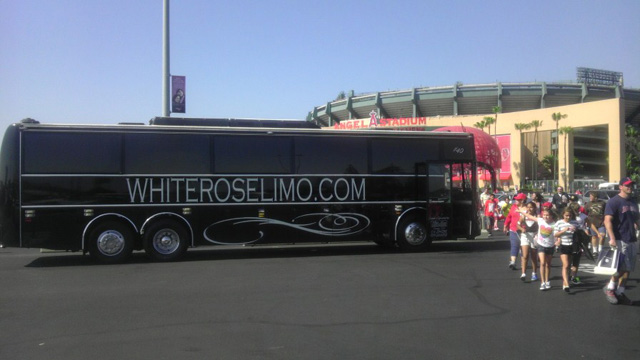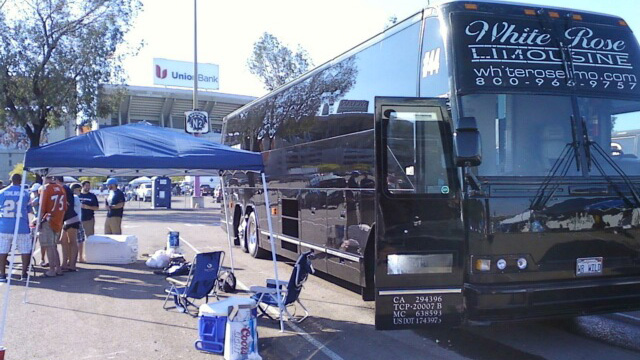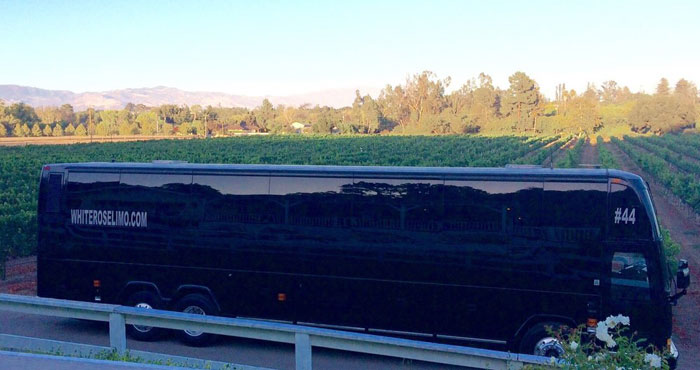 Our Party Buses and Limos can make your sporting event entirely unforgettable!  Going to the game in a party bus means you'll have a great time getting there, an accessible restroom while tailgating and a blast after the game.
Start the fun early when you bring your favorite libations on board. We provide the ice and glasses. Popular choices include:

Tequila
Bourbon
Champagne
Beer
Mixers

VIP service at pick up (Perfect for Pictures)
Travel in comfort
Avoid the delays and frustration of traffic and parking at major sporting events in LA, San Diego and Anaheim
Dodger Stadium – Die hard Dodger fans know the only way to truly see a game is in person. The sights, the sounds, the excitement of 50,000 other fans like you—it's an unforgettable experience. But if you want to make the day even more amazing, we offer the opportunity to rent a limo to Dodger stadium. You and your friends can travel in style and comfort and support The Blue Crew anytime they're playing at home.
Why take a limo to the Dodger game? Why not? Comfy seats, en route entertainment, ice cold refreshments (that you bring of course).
Plus you get in and out of Dodger Stadium in a flash without worrying about losing the car, getting stuck in traffic, (having to stop to ask for directions), or wondering where to tailgate before the big show. We pick you up at your door and drop you off again when the crack of the last bat has faded away.
You know, if you bleed Dodger Blue you owe it to your team to bring your lucky cap. Our boys have struggled in the past. They need every ounce of support you can give them. But if you think your mojo isn't enough, bring the entire family!
Did your dad bring you to your first Dodger game? Taking a limo to Dodger Stadium is a great way to create (or reinforce) that family tradition with your kids or grandkids. Our luxury rides are big enough for everyone—so bring the whole gang from grandpa on down. Father to son (or daughter) throughout the decades—that's the way to create a true Dodger legacy in your home and that tradition starts today.
When you take a limo to Dodger Stadium that day at the ballpark becomes an event your kids will remember forever.
Staples Center – Attend any Lakers home game in style.  Do you need to pick up friends along the way? No problem.  Prearrange it with White Rose Limo to do multiple pick ups and avoid having to drive at all that day.
SDCCU Stadium – Just look how great that tailgate party looks in the picture above!  Renting a bus is the only way to enjoy the Chargers game out at SDCCU stadium.  And, no, you don't have to live in San Diego.  Most of us fans live in Orange County or LA and that's why it makes the most sense to rent a bus.
Honda Center – located in Anaheim, and home to the NHL's Anaheim Ducks – offers many concerts and shows through the year. At the Honda Center in Anaheim you can find family entertainment as well as well-known entertainers.
Whether your a Dodger, Kings, Clippers, or Galaxy fan, we can help you enjoy the game like never before.