Party Buses – Riverside
---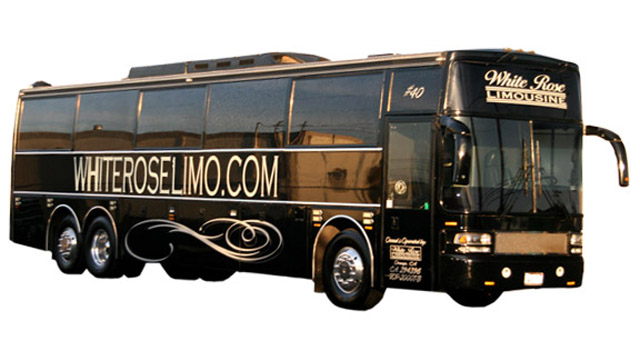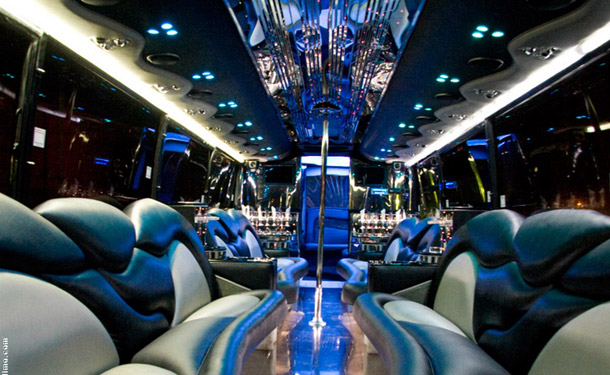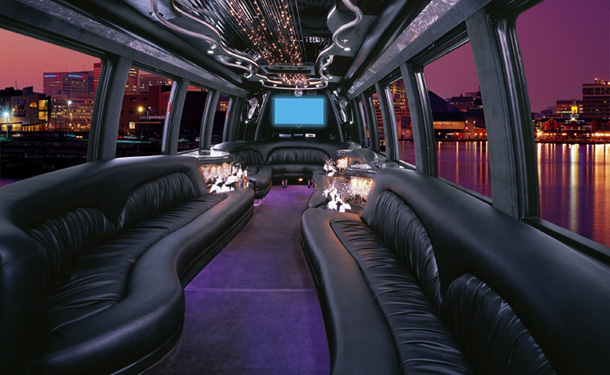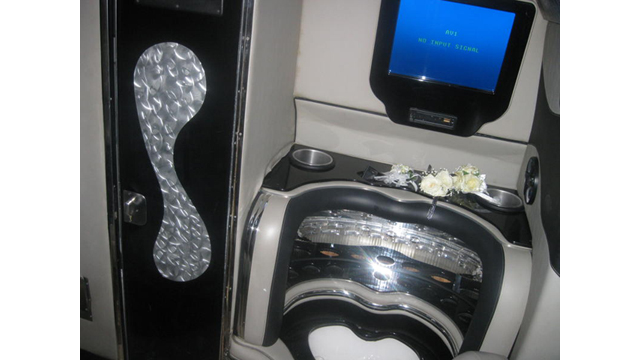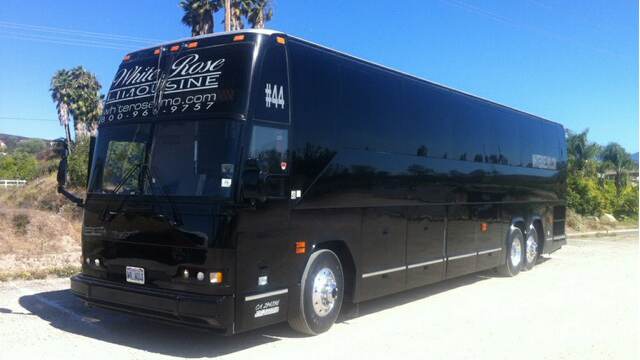 The ultimate way to have fun come Prom Season is with a Party Bus. Riverside students don't need to live near the beach to rent a Party Bus Limo. All you have to do is decide how many of your friends you want to join your Party on Prom Night…will it be 16, 30 or 44? We have party buses in a variety of sizes to accommodate your group – be it big or small.
Q: What comes in a Party Bus Rental in Riverside?
A: Each party bus comes with:
Multiple flat screens
Strobe lights
Under-seat lighting
Luxurious leather seats
A Restroom
Premium sound system
Fully-stocked bar (soft drinks and juices if under 21)
These big buses are equipped with everything you could ever need or want. Sadly, some party buses in Riverside shouldn't even be called party buses. They are simply old school buses with couches. But, that's not the case with our Party Buses.
Q: Where Can I Take a Party Bus in Riverside?
A: Just because you rent a Party Bus in Riverside doesn't mean you have to stay in Riverside. The party bus is yours for the night, so take it wherever you want! While lots of high school students and their parents, prefer to chip in for a Prom Party Bus, any special event is worthy of a party bus rental.
We used White Rose Limousine for my nieces sweet 16 party night. When it arrived it was full of balloons inside. The party bus was very clean and sound system amazing. It was a true VIP experience for all who joined us. Our bus driver Victor was amazing sooo professional and punctual. He was so patient and friendly with us all. Also, Mike was so professional in the booking process and I will refer all my friends and family to use this company. I got all I paid for and more. I am truly impressed!!!

Thankyou WHITE ROSE LIMOUSINE!! for making my event even sweeter!!! – Lucy F.
Just used the prevost limousine bus this past weekend and let me get this outta the way; I was blown away with the sweet interior design and our bus driver was very courteous. This was **nopartybuss** bcuzz I've used other companies that advertise there buses as party busses and White Rose Limos busses are incomparable…. all luxury. Planning a trip to Vegas in 4 months… planning on using the same bus. – Victor V
Q: What are the Benefits of Renting a Party Bus Limo over other Limousines?
One of the major benefits to renting a Party Bus Limo is that you can fit more people into the Limo Bus. More of your friends means less cost per person.
Another benefit is that you have plenty of room and freedom to keep a party going. That's why we've even built in a Private VIP room and a bathroom. You don't even need to get off the bus when you rent this party-mobile!
Hosting a party typically involves renting a facility or at the very least decorating the location. On top of those expenses you have to pay for the limousine to transport guests. A party bus eliminates the need to pay for a location, limousine transportation and it saves you time.