Looking for Things to Do this Summer?
Summer is fast approaching and it's bound to be another blockbuster in California with tons of live events throughout the state. Summer is fair and concert season so we've put together a calendar of fun events and activities for the whole family so you can pack as much in as possible. Keep your summer rocking right through the Dog Days.
The Summer Breeze Festival at the Queen Mary in Long Beach, CA
August 15th is a date to remember if you like R&B and Soul music. The Summer Breeze Festival at the Queen Mary in Long Beach, CA is bound to be one of the best R&B shows of the entire season. You'll see some of your favorite "Old School" and new artists showcased on one beautiful stage under the California sun. The Line-up features award-winning Keith Sweat, the father of New Jack Swing R&B, who'll be singing his classic 80's and 90's jams "Make You Sweat," "Nobody," "Make It Last Forever," and more. Color Me Badd will also take the stage with their chart-topping hit single from the New Jack City soundtrack "I Wanna Sex You Up." Other acts include California's #1 R&B band DW3.
Tickets start at just $50 and front row VIP table seating (with servers and bottle service) is available. Listen to some sweet soul music and check out some of the gourmet food stands erected around the Queen Mary Park. Reserve your seats today.
Food Truck Fare at the OC Fair & Event Center
Street food has become a trendy way to discover unique and exotic creations around the country and California practically invented it. The Food Truck Fair at the OC Fair & Event Center is your chance to get out and sample some of the best that the West Coast has to offer. Gourmet offerings are available twice weekly with free admission and parking. Lunch is served Thursday 11 AM to 2 PM and the trucks are available for dinner too on Wednesdays from 5:30-9 PM with a cash bar for adults.
Come as you are until May 31st. The trucks will be waiting at 88 Fair Drive in Costa Mesa.
The Jazz Series at the Muckenthaler Cultural Center in Fullerton
The Muckenthaler Cultural Center in Fullerton is kicking off its tenth season the right way with its well-regarded iconic Jazz Series—a gem in the Southern California Jazz Scene. Beginning on May 21st there will be six Thursdays in a row of smooth jazz music from local and national stars including Cow Bop, the Sherry Williams Quartet, and Glenn Cashman's Southland Nonet.
Tickets are just $20 in advance or $25 at the door or you can purchase one ticket and enjoy the entire series for just $100.
The Muckenthaler Cultural Center is located at 1201 West Malvern Ave. in Fullerton. Visit the event website for a full schedule.
Curious Mediums: Peculiar and Surprising Works of Art
This unique art collection will be on display from May 30 through July 12 and features art manufactured from "unusual materials" which is worked by various artists in new and extraordinary ways. From duct tape to gummi bears you'll see "everyday" objects in a whole new light.
There's a free opening night reception at 1 Civic Center Circle Brea (at 9 PM) featuring live music by Royal Albatross, refreshments, and a meet and greet with some of these unique artists.
Concerts All Summer Long at the Pacific Amphitheatre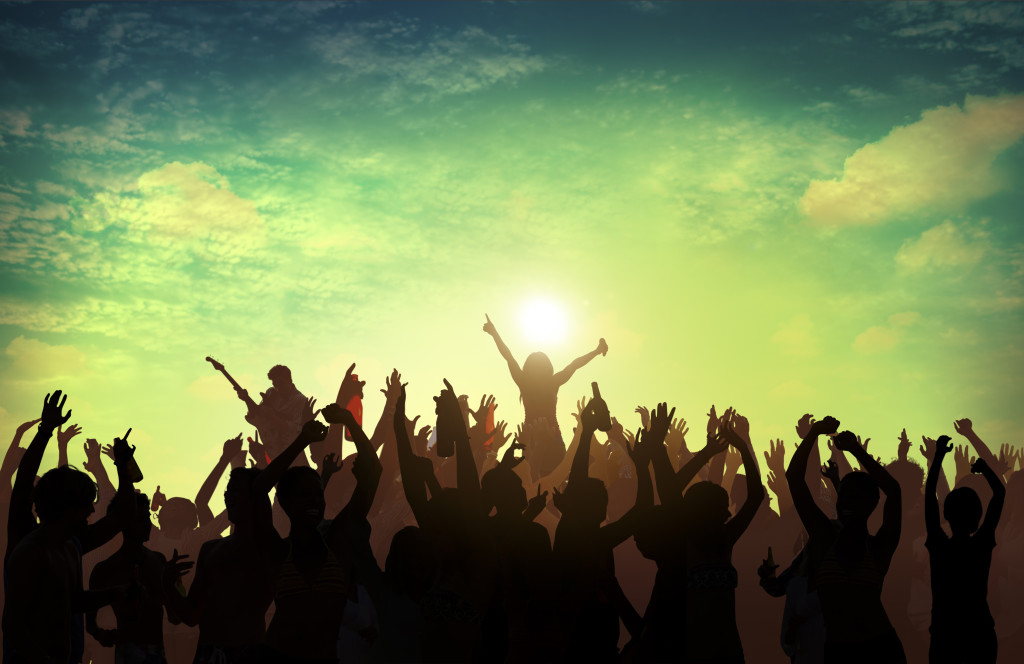 And if you just can't get enough music, look no farther than the Pacific Amphitheatre in Costa Mesa. The venue will be playing host to the Toyota Summer Concert Series bringing some of the best names in the business to the OC. Fans of every genre and style are sure to find something that will excite.
Acts lined up for the summer season include:
Willie nelson & Family (with Alison Kraus) on July 19th
Charli XCX (with Bleachers) on July 22nd
The Offspring (with The Interrupters) on July 30th
Three Dog Night (with Jefferson Starship) on July 31st
Huey Lewis & the News on August 2nd
Pat Benatar (with Neal Giraido) on August 6th
Fifth Harmony on August 8th
The B-52s (with The English Beat) on August 14th
And many more! For a full list of acts coming to the Pacific Amphitheatre this summer and ticket prices check their website.
There's no reason to stay cooped up inside while the sun is shining. Get out and experience everything there is to do in the OC this summer.