Huntington Beach Party Bus Rentals
Party buses in Huntington Beach provide the best (and safest) way for you and your friends to enjoy a night out on Huntington's active Main Street.  Have fun, cut loose, and let us do the driving!
Huntington Beach is famous for sun, surf, and the longest concrete pier in the United States.  It's a great place to come, relax, and enjoy the California sun without the hassles you find at places like Redondo and Hermosa (which is overpopulated on Friday and Saturday nights).
After a long day on the beach surfing (or watching the surfers that Huntington Beach is famous for) the best way to unwind and relax is to hit the strip along Main Street.  There are so many bars and nightclubs along that stretch of pavement that anybody can find something that suits their style.  From the Aloha Grill (famous for its signature drink:  The Rainbow) to Hurricanes, you can soak up the tropical feel of Huntington Beach with a cool cocktail in hand.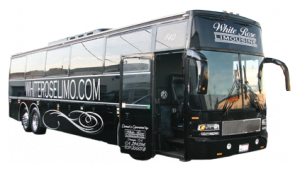 But be warned, Huntington Beach has a very active police force.  In fact, it's a little bit infamous for how hard they crack down on suspected DUIs.
That's why the best way to experience the nightlife is to rent a party bus.  You get to do the traditional "Pub Crawl" while riding in style.  White Rose Limo offers 30 -44 passenger party buses in Huntington Beach and the surrounding areas – perfect for getting a group of friends together and taking on the town.  (Bachelor and bachelorette parties will never be the same!)
The disco and fiber optic lighting, dance poles, complimentary bar and private VIP back room make our party buses rolling nightclubs. You might end up having more fun on the bus than on the strip!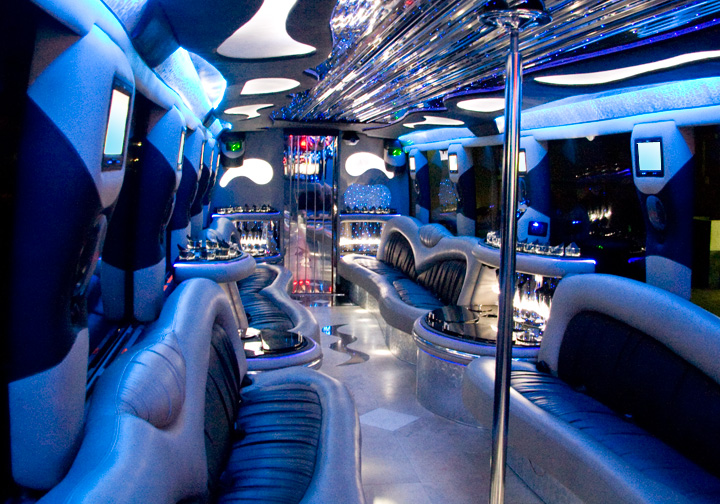 Call 714-288-0066 now to learn how you can split the cost and save a ton of money. No time to talk? Request a free party bus quote online!