Hollywood Bowl – 3 Reasons to Rent a Party Bus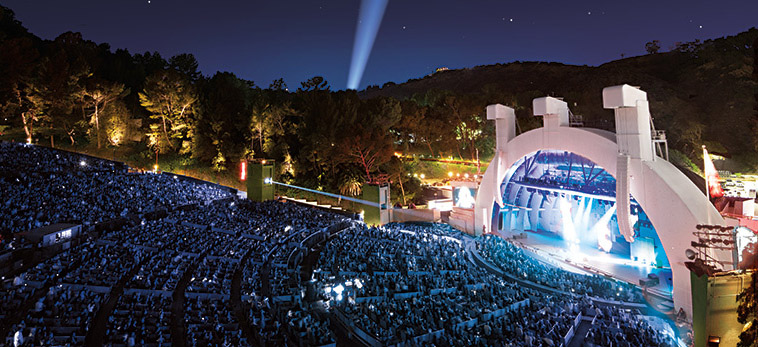 There are plenty of great concert venues in Orange County, but when you book a party bus to the Hollywood Bowl to see your favorite act it's not just another concert—it's an event. You get the best of everything in one package—a great show, a great venue, a relaxing and luxurious ride to and from the concert for everyone in your group (up to 44 people). Plus you don't have to worry about traffic or parking!
The Shows at the Hollywood Bowl
Not only is The Hollywood Bowl the summer home of the Los Angeles Philharmonic, it plays host to some of the biggest celebrities and musical acts ever to hit any stage anywhere. Previous acts have included:
Chicago
Weird Al
Diana Ross
Idina Menzel
The Zac Brown Band
and Train
The Spectacle
Ask any avid concert goer what the best part about a particular show was and chances are the main act isn't it their first answer. Concerts are about the crowd. Concerts are about the sites and the smells and the excitement. Concerts are about good times with good friends and loved ones.
Concerts aren't just noise—they're Music with a capital "M." And that type of experience is meant to be shared.
White Rose party bus rentals to The Hollywood Bowl can accommodate groups from 10 to 44*. That's family, friends, co-workers, social and civic group members and more. Anyone and everyone comes along for the ride.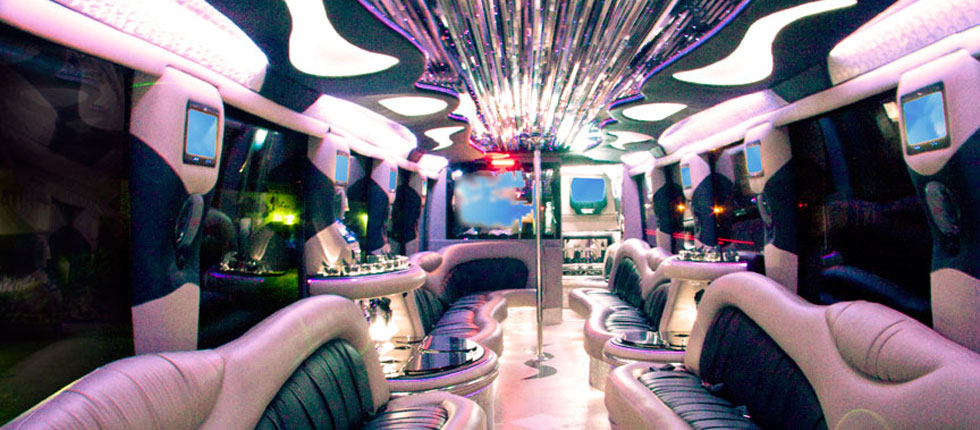 And the Ride is Part of the Experience
In addition to the experienced, safety-minded chauffeur, you get entertainment along the way:
Bass-boosted sound systems
Flat screen TVs
Complimentary cocktails
Dancer poles(removable)
And all of this is wrapped in luxurious leather, chrome, and fiber optic lighting.
Whether you're "tailgating" in the air conditioned comfort with the tunes blasting before the show or winding down with a beverage and some mood lighting after, a party bus to the Hollywood Bowl is the best way to experience any musical sensation with a few (or 44) of your friends.
Share the Experience (Split the Bill)
Party bus rentals to The Hollywood Bowl can be more affordable than you might think. White Rose can easily split the payments between you and any number of passengers. Gather more friends and pay less! You could get a white-knuckle rock concert and a rockstar ride for the price of date night at the movies and dinner at the food court.
Call 714-288-0066 to speak with one of our helpful staff members to find out how to save on your rental. Not time to talk? Request a quote online—it's fast and free!