Rent a Party Bus to Escondido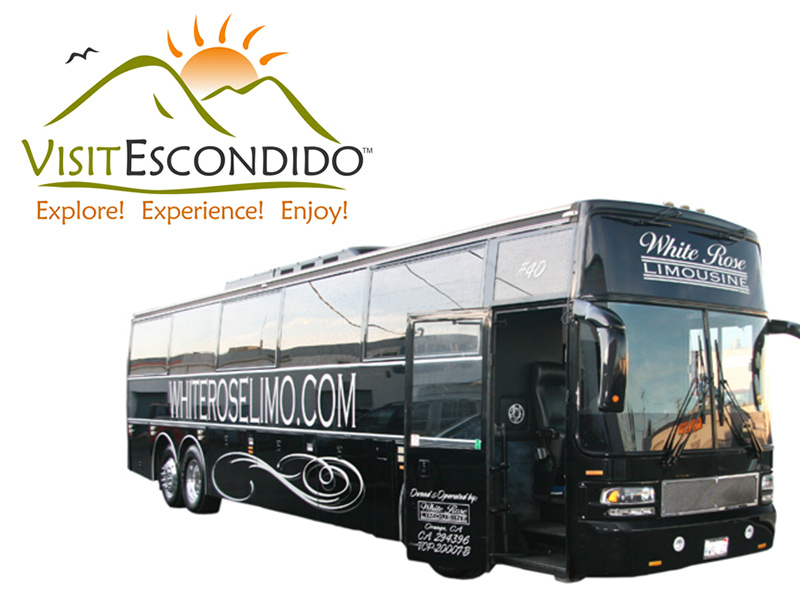 Whether you're visiting family or friends or simply planning a day trip, a family road trip to Escondido can quickly get out of hand. Before you know it you've got 10 people who want to go instead of just 4 and your sedan just isn't big enough. Taking two cars is a hassle and you don't really like the drive anyway. So why not rent a party bus to Escondido for the whole group? It makes the day special—something more than just another hot, boring ride in the car—and when you pool your money to rent the party bus to Escondido you'll likely save.
No Family Too Big—No Party Too Small
White Rose has a fleet of party buses of varying sizes travelling to Escondido, so we can find the right fit for you. 10, 20, 30 people? No problem. Our largest bus can comfortably accommodate up to 44 passengers!
Imagine it: relaxing while you ride! No worries about traffic, tolls, parking, or any of the other stressors on the road. Plus you get to stretch out and relax with plenty of room in leather seats and surround sound!
You can even turn the drive time into family time. Play games, chat up relatives you haven't seen in years, plan future gatherings, vacations, and outings. Make your time truly yours again—at least until you get wherever you're going.
Plus our complimentary beverage bar can be stocked with alcoholic refreshments or sodas, water, and juice.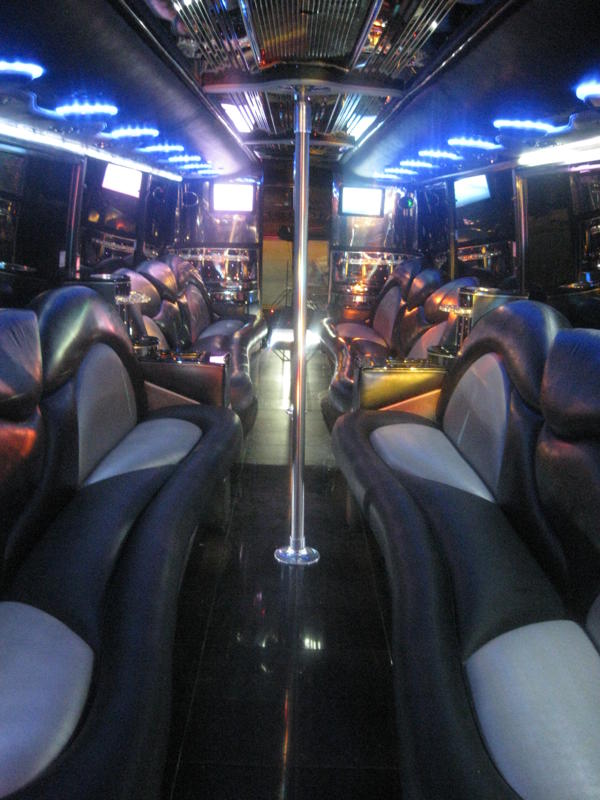 Too Many Kids? No Problem
Travelling with kids? Forget those tiny DVD players and tablets that strap to the back of your seat. Our party buses come equipped with flat screen monitors for a true movie theater like experience. Pop in the kid's favorite cartoon or a Hollywood blockbuster and the ride will be over before you know it without any of the grumbling and the "sibling rivalry" that can turn a road trip in the family car into hours of psychological warfare.
Movies not enough to keep everyone entertained? Our party buses are also equipped with state-of-the-art sound systems and interior light shows so you can make any trip a party with the push of a button.
Where to Go in Escondido
If you need to kill a little time in Escondido or if you're just looking to plan a family day out in town there are plenty of wonderful attractions for all ages.
Kids (and grownups) love Queen Califia's Magical Circle. It's a wildly creative sculpture garden through which you can lead self-guided tours. The kid-friendly art work on display is designed to delight everyone with whimsical and fantastical creations that will capture your imagination.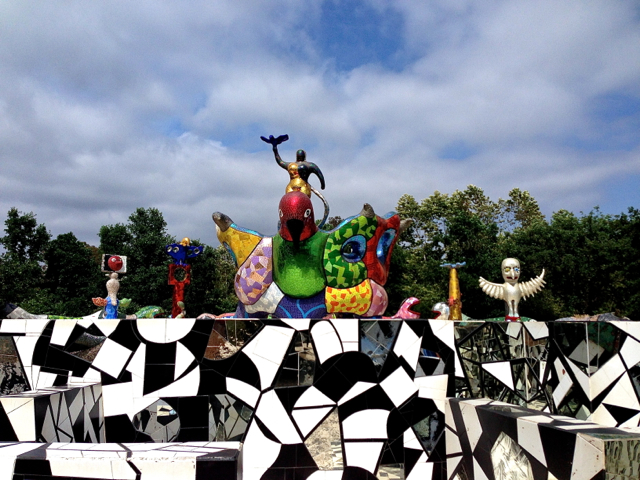 Escondido's Children Museum is a great place for young ones as well. Filled with exhibitions that are designed to stimulate the mind and expand the imagination, adults can even learn a little something here.
Adults will love the Deer Park Winery and Auto Museum. Where else can you find beautifully restored vintage cars and vintage wines all in one place? Sip, sample, and stroll through the museum's collection and get a taste of what life was like 40, 50, or even 100 years ago.
And the restaurants in Escondido offer foodies just about anything their palates could desire from traditional American and Italian to Chinese and even Japanese.
Safety and Security
In addition to saving a little gas money by splitting the cost with family members, a party bus to Escondido is one of the safest ways to ride. White Rose hires only fully-trained, screened, and licensed drivers to keep you and your family safe on the ride. They pick you up right at your door, stay at the ready for the entire day, and drop you off safe and sound when your road trip adventure is over.
All you have to do is have a good time. Don't worry about parking, directions, or traffic. Simply enjoy the day with your party bus in Escondido. Contact White Rose to reserve your party bus. Call 714-288-0066 or request a quote online.