The Shoreline Jam Reggae Festival in Long Beach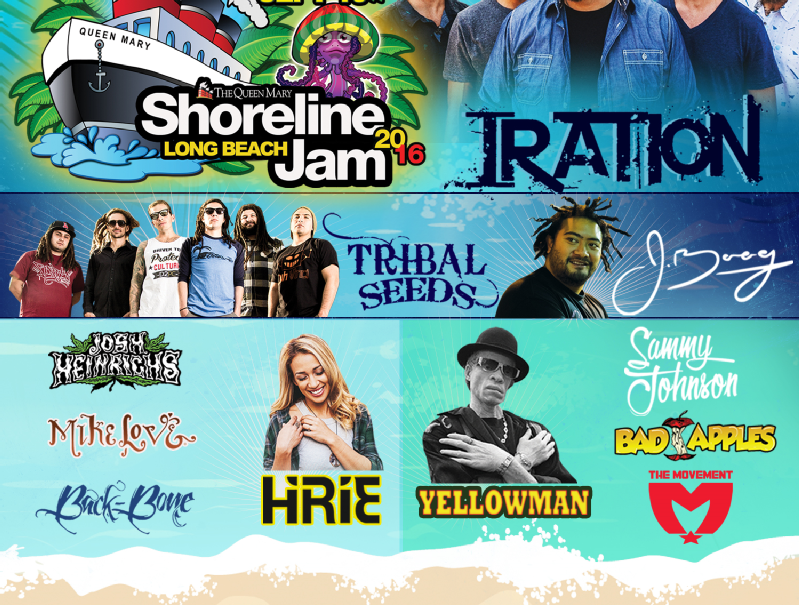 An amazing string of performers have graced Southern California with their musical presence over the summer months but before the fall trickles in there's time for one more summer love fest. The 2016 Shoreline Jam Reggae Festival in Long Beach is your chance to come together and feel alright with thousands of reggae fans as they let some of the best vibes in the industry wash over them in the California sun. This is the sixth year that the reggae festival at the Queen Mary Events Park has taken over the Long Beach waterfront and it promises to be nothing short of spectacular.
Unforgettable Artists at the Reggae Festival in Long Beach
The Shoreline Jam Reggae Festival is famous for hosting top artists who not only know but feel irie vibes beating within them. This year the lineup is spectacular with an eclectic mix of international stars and local talent coming to the main stage.
This year's reggae festival in Long Beach is your chance to see:
Josh Heinrichs (lead singer of Jah Roots) with his bandmate Skillinjah
The Movement (putting an alternative spin on their irie jams like Outkast did in the 90s)
Hirie (the gorgeous Hawaiian Wahine climbing Billboard's Reggae charts!)
Bad Apples (native Californians who put a little surf in their Reggae)
And many more!
Experience the Reggae Festival at the Queen Mary!
This gorgeous Long Beach venue under the sun is a wonderful place to showcase the Shoreline Jam Reggae Festival. It's intimate, open, and airy so festival goers get a great communal vibe and feed off the good energy of their fellow Reggae fans.
It is to Reggae as Woodstock was to alt rock in the 1960s!
But you don't have to schlep cross country hitching rides in beat-up VW vans. White Rose offers luxury limos and party bus rentals in Long Beach so you can arrive in style with up to 40 of your friends. Enjoy air conditioning and mellow vibes during your chauffeured ride (as well as a complimentary bar) before your day in the sun. And when the last mournful note rings out over the Pacific, our driver will be their waiting to take you and yours home safe and sound.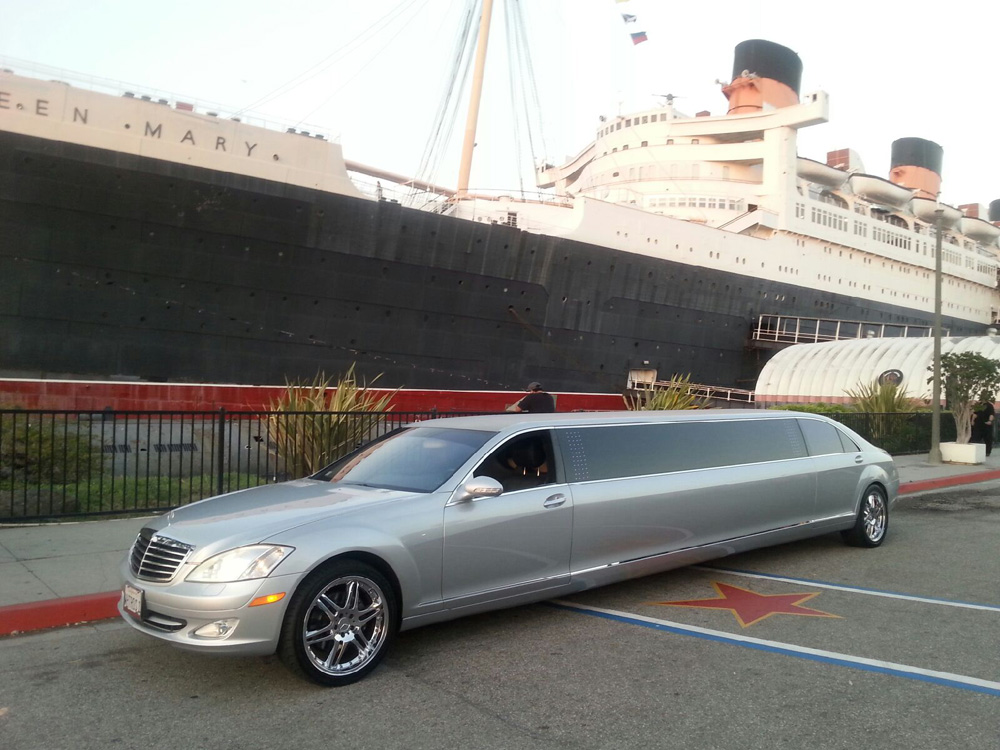 Plus, this year, the Queen Mary is offering VIP Shoreline Jam Reggae Festival tickets (for just $75) which get you:
Front of stage pit access
Free drinks at the Private VIP Bar
Private VIP bathrooms (a luxury at a festival that sees 6,000 people every year)
A special VIP entrance
Want a more authentic Reggae festival feel in Long Beach? $35 gets you in the door and on the grass! Either way, gates open at 12 noon and the jams start flowing at 1. Reserve your tickets today then contact White Rose to arrange your limo rental in Long Beach. Call us at 714-288-0066 right now.