The Limo and Party Bus Bar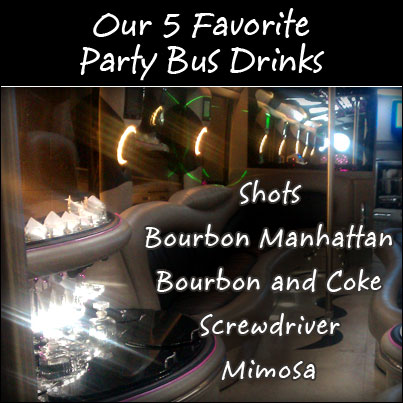 The White Rose Limo complimentary cocktail bars in their party buses and limos typically come stocked with vodka, bourbon, orange juice, and a variety of name brand sodas.  To make your evening special (and to earn the crown of master of mixes) bring along your own:
Triple sec
Grenadine
Vermouth
Peach Schnapps
Or whatever else you think might come in handy.  Mix vigorously, and safely enjoy the ride to and from wherever we may be taking you.