An Indian Oasis in the Middle of The Desert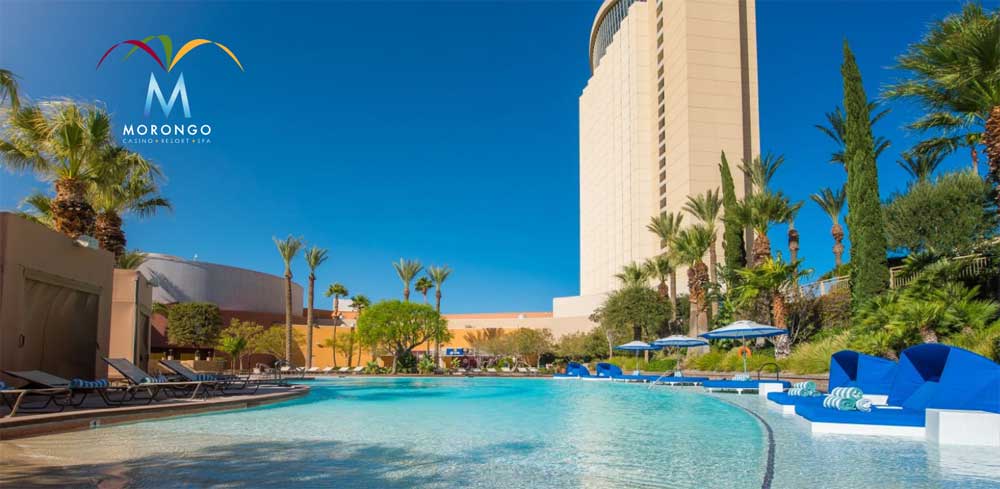 The Morongo Casino Brings Vegas-Style Gambling and Excitement to Southern California
If you think the fun and excitement of a Las Vegas getaway is out of reach, think again! The Morongo Casino in Cabazon, California offers Southern California the best Vegas has to offer right next to Los Angeles. Indeed, this grand old dame of a casino is one of the oldest casinos in SoCal but has everything you've come to expect from the glitz and glamour of the Vegas Strip. But, because it's closer to home, you can get to and from The Morongo in minutes instead of hours (and your stay will likely be much more affordable)!
The Morongo Casino and Hotel has long been known as an oasis in the desert. Here adventurous gamblers and weary Los Angelinos alike find a respite from the daily routine. Planted in one the most picturesque mountain valleys in California's desert, The Morongo's spacious rooms take full advantage of the view!
But will SoCal's closet Indian Casino really scratch that Vegas itch?
What Do You Get for Your Money?
The Hotel
A lot of casinos in California offer "Vegas-Style" gambling but when visitors arrive they find casinos that are dusty, dated, and dark. The staff at the Morongo keep the property up with the times so the entire complex from the gaming floor to the guest rooms feel modern and fresh.
The hotel features luxurious accommodations including:
Private suites with exclusive elevator access
A tranquil day spa to relax your cares away
Pro-grade golf course
An Oasis Pool perfect for lazing the day away
And bowling alley—the perfect venue for a little friendly competition between pals, coworkers, and family.
Plus it is minutes from two excellent outlet malls for those of us who enjoy a little shop therapy!
The Casino
But don't think that just because you get fancy rooms and a pool that the casino has been neglected. Indeed, that attention to detail hasn't missed the gaming floor at all.
Avid gamblers and amateur gamers will find something to their liking with a variety of options including:
Hundreds of slot machines
Live and Video Poker games
Bingo
High limit table games
And so much more!
Plus there are high- and low-stakes options available for any adventurous spirit from penny slots to big money poker.
Minutes Away from Everything
The Morongo Casino and Hotel is just a short drive from LA (roughly an hour and twenty minutes). That shaves nearly three hours off a commute to Vegas, making The Morongo the perfect getaway for a night of festive fun, a romantic weekend getaway, or a week-long vacation in the sun.
But you don't have to drive yourself. White Rose Limousine offers exclusive getaway rentals to The Morongo from LA, Orange County and San Diego. You get our exclusive limo or party bus service with a professional driver, round-trip transportation, and luxurious amenities like:
Leather seating
High-end sound systems
Complimentary beverage bar
And style for miles
We'll help you start your vacation getaway or night on the town the minute you step out your door. You don't have to worry about anything from the moment you slip into our luxurious limos until the time you put your key back into your front door.
Do you need a little getaway? How about a trip to Southern California's Oasis in the Desert—The Morongo Casino? Find your perfect party bus or limousine rental to The Morongo today. Let White Rose take you away from the everyday. Contact us today or call 714-288-0066 right now.