Experience Huntington Beach from a Limo Bus
Renting Limo Buses in Huntington Beach is the way to experience this historic seaside city. It saves you from the hassle of having to navigate unfamiliar streets or worry about the parking—which, I can tell you, is hard to come by from May to September (during the peak months). This city can get up to 500,000 visitors per day!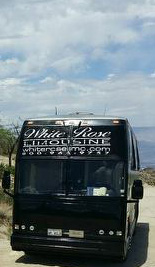 Known for its surfing history, Huntington Beach has finally grown up.  HB, as the locals call it, has developed into one of California's cultural centers. About an hour south of L.A., it's easily within driving distance, but double that for traffic. Renting a limo bus in Huntington Beach allows you to sit back, relax, and sip some champagne while taking in the sights, sounds, and smells of this unique attraction.
There are art museums to wonder through, concerts most every Sunday during the summer, world-class plays at the Huntington Beach Playhouse, craft fairs at the Huntington Beach Pier every Friday and much more.
If you're looking for a little longer getaway, Hunting Beach is home to some spectacular accommodations, including the quirky Shorebreak Hotel, a Joie de vivre Boutique Hotel. There's definitely more to see here than one person can do in a day.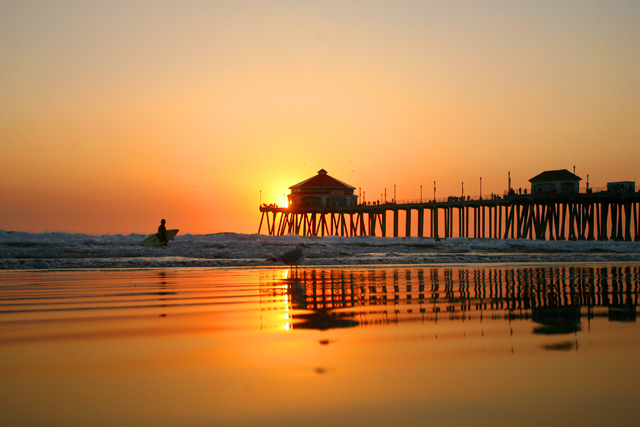 For those looking for a romantic evening in a beautiful setting, the Sunset Gondola is one of the top attractions in Huntington Beach. Leaving from Sunset Beach (part of Huntington Harbour) these Venetian gondolas take passengers on a leisurely tour around the harbor and feature serenades, scenery, and romance abounding. The company offers various packages including proposals and even weddings!
What a way to start a new life together – an elegant limo ride to beautiful Huntington Beach and a sunset (or moonlit) gondola ride around the gorgeous harbor!
White Rose Limo offers premium limos or limos buses in Huntington Beach and all over Southern California. We can even pick you up at John Wayne Airport and take you right to the beach! (You can be there in about 20 minutes.) Start planning your weekend getaway to one of California's cultural touchstones today.