Let's face it: life in California can be hectic. So much so that sometimes we forget to live. With traffic and the crowds, and the pressures of working in a fast-paced and high-stress environment we often forget that we're living in one of the most beautiful and vibrant places in the world. And even when life gets to you and you just need to break away, it's almost impossible to deviate from your routine. Dinner and drinks, spa days, nights out on the town—after a while even they can become a little stale, a little boring.
But there's an easy way to shake things loose: rent a party bus in Orange County and paint the ordinary extraordinary!
Pamper Yourself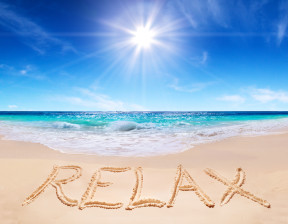 Why not treat yourself to a little bit of luxury—you deserve it. Whether you're on a short and sweet escape on the town with a select handful of your closest friends or an all-day-long cruise of Temecula's world-class wineries with your best girls, stepping into a party bus in Orange County changes everything.
Instantly these rolling parties on wheels turn any ordinary outing into a once-in-a-lifetime event. Music, complimentary cocktails, light shows—these buses are basically giant limousines you can dance in!
Isn't it time you wrote that story you and your friends will talk about for years—or even that one you won't?
And, of course, when you're riding in style the spotlight is on you. Not only will those you invite thank you for the chance to get away (and secretly be jealous that they didn't think of it sooner) but everyone who sees you step out of these sleek beasts with the tinted windows and chromed wheels will want to be you.
Give the Gift of Adventure
But what if you're that guy or gal who doesn't want to be the center of attention? What if you're the type of person that really loves doing things for others? It gives you that warm and fuzzy feeling to give somebody something you know they'd never buy for themselves, doesn't it?
Well, what better gift than to plan a hassle-free outing for you and yours? A party bus in Orange County is the perfect gift for a newlywed couple, a family who needs some time together, coworkers who need some time away from the office, and anyone who needs a little excitement in their life.
Explore everything that Orange County and the surrounding area has to offer—world class wineries, exciting cuisine from around the world, one-of-a-kind attractions and theme parks, some of the best beaches in the world, the vibrant multicultural lifestyle of a truly blended society!
High Energy Getaway or Low Key Relaxation—You Choose!
Don't let the term "party bus" turn you off. Sure, you can rent a party bus in Orange County for a wild weekend with the frat brothers, but these buses are what you make them.
They're big enough to hold dozens of your closest friends and family, and make the perfect rolling living room. If you just want a little quiet time for you and yours before you have to go back to the grind, these party buses are perfect. With complimentary cocktails and flat screen televisions these buses create the perfect atmosphere for friends and family—and even coworkers—to reconnect.
Whether it's on the way to a sporting event, a shopping tour, 18 holes on one of California's world-famous links, a company retreat, or just a getaway to the coast you'll enjoy every minute of the journey there without having to worry about traffic, parking, gas, or anything else. Just sit back and relax. Enjoy the company of your best friends and closest relatives while you bond over an experience like no other.
Your Ideas or Ours?
The key to distressing in California is to think outside the box. You can't keep doing the same thing over and over without burning yourself out. White Rose Limo can help you do that with our party bus packages in Orange County.
We offer a number of pre-crafted packages but can also tailor any party bus outing to your exacting specifications. If you'd like to brainstorm ideas of your own or see what others have done in the past to give yourself something to go on, give us a call and we can help you plan that perfect little getaway you need to recharge your batteries.