The Roots at Del Mar Racetrack
The Venue
The hottest performers and recording artists play "where the turf meets the surf" at Del Mar Racetrack. Bands like The Roots and Reggae sensation Iration will bring the heat as Del Mar's fall concert series gets into full swing. Who would have thought? Music at a racetrack? Not so surprising since Del Mar was built by crooner Bing Crosby and a host of his elite Hollywood pals. Don't get me wrong, the track is still a great place to catch a little equestrian action (including the Breeders' Cup Championship this year) but it's also one of the best concert venues in Southern California. And this fall Del Mar is really taking things up a notch with multi-award-winning hip-hop group The Roots.
The Band
Since this band's inception in 1985, The Roots has been carving a path through hip-hop quite unlike any other ensemble on the scene. They've been nominated for 14 Grammy Awards (bringing home three), and have contributed to tunes by or collaborated with the likes of the Dave Mathews Band, Jay-Z, D'Angelo, and more. The current lineup of The Roots is also the official House Band of Jimmy Fallon's Tonight Show. This is your chance to see them live and in person.
The Show
The Roots are playing a one-night-only engagement at The Del Mar Racetrack's Seaside Concert Area Saturday November 11th. The band takes the stage after the end of the last race at the track and set's the surf on fire with some of the most innovative and thought-provoking rap and hip-hop you'll ever hear. And the best part is that your admission to The Roots concert at Del Mar Racetrack is included with your admission to the track.
Fans can reserve tickets right now or purchase at the gate. (Keep in mind that prepaid tickets, complimentary tickets, and season passes to Del Mar will not be accepted after the beginning of the last race.)
The Ride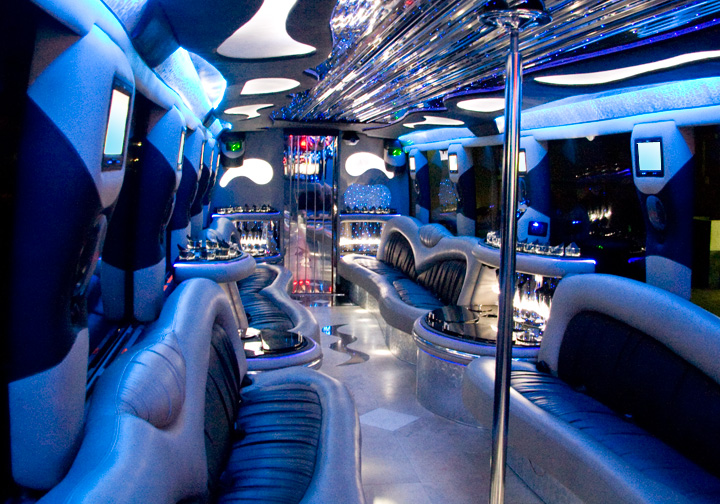 Let White Rose Limo drop you and as many of your friends as you want to bring right at the gate with door-to-door limo service to The Roots Concert at Del Mar. Simply sit back, relax with a complimentary cocktail or two, and we'll handle all the traffic, parking, and the long drive home that always seems to drag after a show. Reserve your limo, party bus, or cool new Sprinter Limo Bus online today or call 714-288-0066.