Rent a Party Bus from LA to San Diego for an Extraordinary Road Trip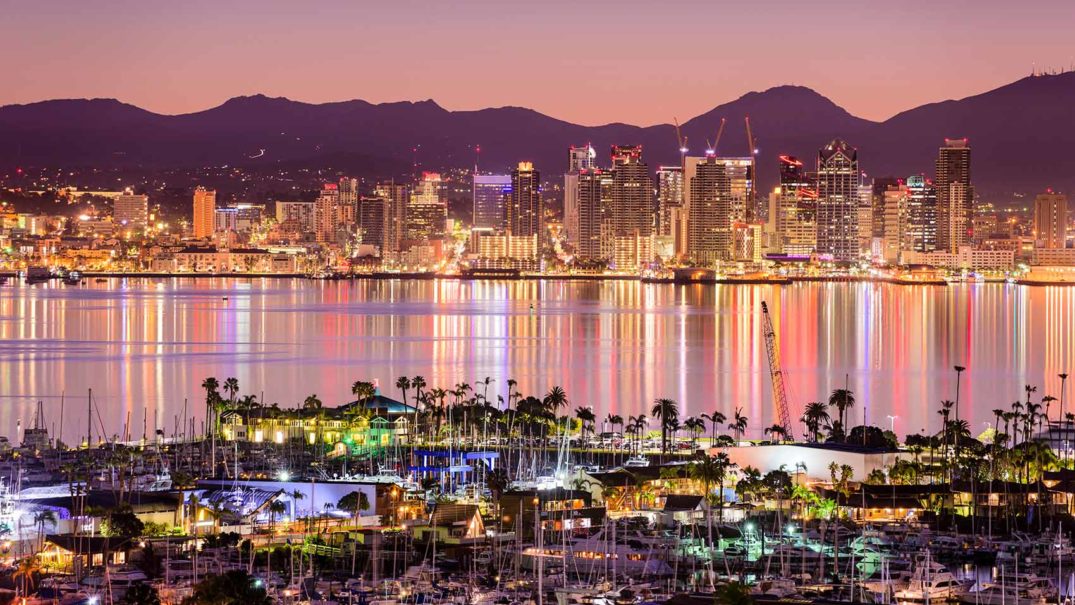 Birthday Parties on Wheels
Your kids are growing up and your backyard parties are finally passé. But how many times can you go to that inflatable fun house with the jumping and the screaming kids? You need a new way to add a little excitement to your child's next birthday party for your own sanity. White Rose can help. Picture this: Your precious not-so-little one and a dozen or more of their friends on a "grown-up" style road trip on a party bus from Los Angeles to San Diego.
What's in San Diego you ask?
The San Diego Zoo is always a crowd pleaser. It's one of the largest, most well-funded, most educational zoos in America with hundreds of attractions to keep the young ones enthralled for hours. Plus if they learn a little something while they're there, it's a bonus!
SeaWorld is another great San Diego attraction and fun for all ages. You get to see aquatic wildlife, ride amazing rollercoasters and thrill rides, and your kids will remember the trip for a lifetime.
Too young for the big theme parks? How about Lego Land? Kids (and us wannabe kids) love playing, exploring, and seeing just how far our imagination can take us.
And you don't have to limit yourself to just one location! Hit the parks in the morning then spend the afternoon on the beach or go to dinner at one of the great restaurants in the area. White Rose's party buses to San Diego make travel easy and exciting. Our custom-built vehicles can hold 20, 30, 40, or more passengers comfortably and feature everything you need to keep even the most precocious child entertained for the entire ride.
Flat screen video monitors (bring your favorite flicks or even home movies for an embarrassing laugh or two)
Comfy leather seats
Air conditioning (to keep the grumbling to a minimum)
Interior light shows to take the party up a notch
Complimentary wet bar that can be stocked with your favorite sodas, juice, or ice-cold bottled water

Adults Love Party Buses to San Diego Too!
But our party buses from Los Angeles to San Diego aren't just for kids. These deluxe motor coaches are a wonderful way for anyone to get to and from wherever they're going. Adults will love hitching a ride on our luxury party buses to the Del Mar Racetrack for the day or San Diego's famous Gas Lamp District.
And the same amenities that blow kids minds will make any adult's ride relaxing. This time we stock the bar with complimentary alcoholic beverages like beer, champagne, and spirits to make your road trip a relaxing mini-vacation.
And if you're taking a party bus from Los Angeles to The Gas Lamp District, you don't have to wait until you get there to start the party. You and your friends can live it up as soon as you sit down. Whether you plan on shopping, taking in a show, hitting the clubs, or just having a nice meal at one of the more than 70 restaurants, you'll arrive relaxed, refreshed, and ready to enjoy the entire experience.
And when it's time to go home, our professional drivers will get you back to your door safe and sound—even if you've enjoyed yourself a little too much.
Rent a Party Bus and Turn any Trip into an Adventure
White Rose's party bus rentals to San Diego add fun, excitement, and a little bit of luxury to any day trip or night on the town. School sports teams, bachelor parties, girl's nights out, family reunions—the list of possibilities is endless. Relaxing in a party bus from Los Angeles to San Diego is a special treat for anyone and something most people will never forget!
Call White Rose today at 714-288-0066 or request a quote online and let us help you put together a party bus package that will make your road trip one for the memory books.