LA Angels @ Angel Stadium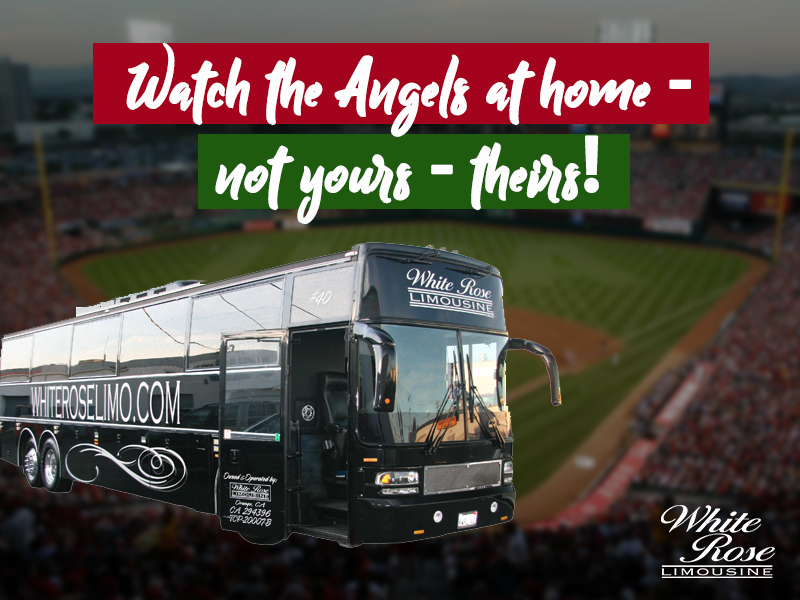 Wrap Up the Los Angeles Angels' Season at Angel Stadium in Anaheim this Fall
Sad to say that the boys of summer will be hanging up their jerseys for the winter real soon but there's still time to see some great Angels baseball at Angel Stadium this year. Our team has one more home series left and if you snag your tickets quickly, you can slide down to Anaheim and get in on the action. (PS: This is a great opportunity to put baseball to bed before football comes out of hibernation and takes up all of your time!)
Plus, when you rent a party bus to Angel Stadium, you can take yourself and up to 44 or so of your friends and colleagues along for the ride to Anaheim in air-conditioned comfort.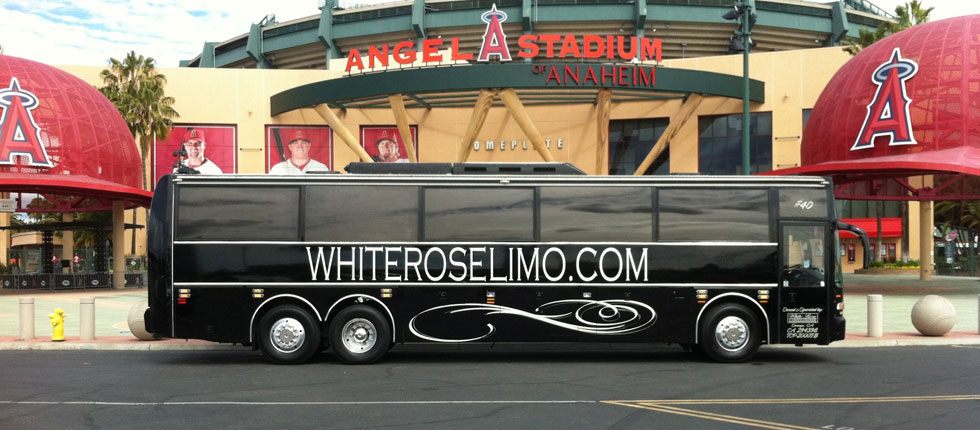 Closing Out the Season . . . On a Good Note?
Blake Parker may have pulled The Angels out of the trash can this season but maybe they were in it because you weren't there. In
the stands. Wearing your halo gear to help the boys perform. (Who can say?) There's still time to change that though and bring all of your magic mojo to bear as the Angelinos take on Seattle's Mariners in a three-game series at home.
Indeed, that's the last home series the Angels will be playing before retiring until spring training next year. Sure you'll have the highlight reels to keep your warm over the winter months but wouldn't you like to smell the hot dogs and hear the crack of the bat one more time before the turkey is in the oven and it's time to hang the Christmas lights?
The games run from September 29th through October 1st so there's still plenty of time to grab your seats and hop in the van for a fever-fueled road trip to Anaheim. Make some memories with the kids or grab a bunch of the guys (or gals) from work and make a day of it.
See Andrelton Simmons and Kole Calhoun lead the Halos against and Ariel Miranda and the rest of the Mares as they put this season to bed—hopefully on a three-game sweep.
Thought of Driving to Anaheim Got You Down?
Don't want to drive to Anaheim? We don't blame you. It's only an hour or so but who has time for that?
Let our professional drivers take you and all of your friends to see The Halos finish up 2017 in a luxurious party bus to Angel Stadium! You can ride like a VIP in leather-wrapped luxury and sip some cold suds before you even get to the park. You'll be there before you know it . . . and won't even have to fight for a good parking spot!
Party not THAT big? We have limousine and town cars available as well—every bit as luxurious without the added trunk space.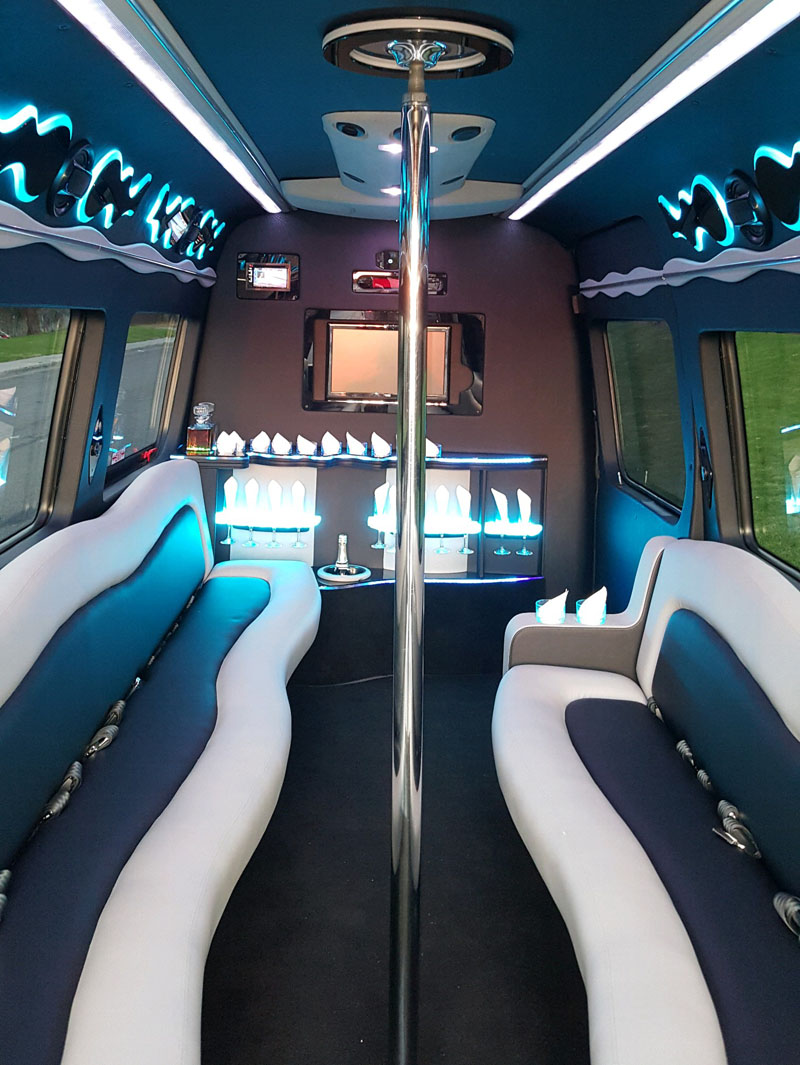 When it's time to leave (after The Angels have swept the series) our driver will be right there to take you home safe and sound while you celebrate in the back with complimentary champagne!
Get in touch today or call 714-288-0066 to see just how affordable riding like the MVP can really be.