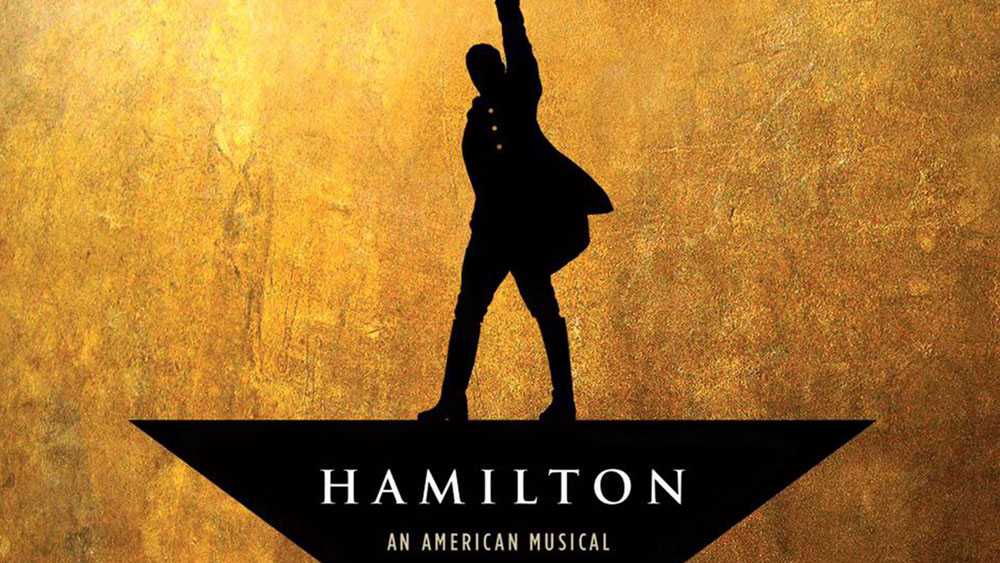 Your Chance to See this Groundbreaking Play in One of Hollywood's Most Historic Theaters
Hamilton, the play that took Broadway (and America) by storm is now playing at the beautiful Hollywood Pantages Theatre in Los Angeles. The stars, the limousines, the electric atmosphere—it's a once-in-a-lifetime show! If you're one of the lucky ones who has already scored tickets for this epic limited engagement, it's going to be more than just an amazing night—it's going to be an unforgettable event. Make it even more so by hiring luxury transportation to The Pantages to see Hamilton in style. When you rent a limo for Hamilton in LA it turns dinner and a show into a Hollywood premiere, a romantic throwback to Tinsel Town's heyday, a unique escape from reality . . . if only for a night.
The Play
Hamilton broke box office records and was sold out for months. Creator Lin-Manuel Miranda used hip-hop music and historical accuracy to breathe life into an exciting character from our country's birth while at the same time creating a modern commentary on the role of government and the ability of one man to literally change the course of a nation.
The show won multiple awards including 11 Tony's and a Grammy for The Best Musical Theater Album.
While Miranda has since left the cast and The Pantages will host the touring show, Hamilton still retains every bit of that raw power that made it such a hit in the first place.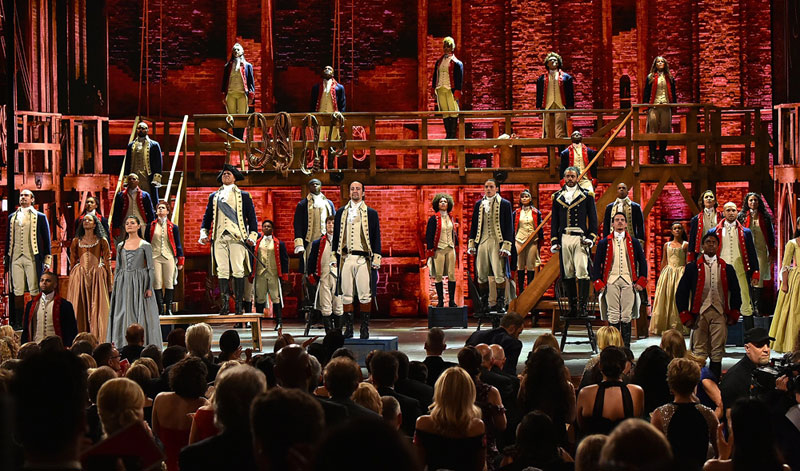 The Historic Pantages Theatre
The Hollywood Pantages first opened in 1930 and still retains that glitz and glamour that made Golden Era Hollywood such a standout. Heavy Art Deco arches in the lobby, gorgeous frescos painted on the ceiling, dazzling chandeliers everywhere, lush red carpets—this Vaudeville era theater is something everyone should see. Stepping through the grand entrance is like stepping back in time and being surrounded by the ghosts of Hollywood greats like Howard Hughes, Fred Astaire, Danny Kaye, Bob Hope, Jerry Lewis, and Frank Sinatra!
The Pantages is absolutely the perfect venue to host a high-class showing of Hamilton. Wouldn't it feel simply amazing to rent a limo to see Hamilton at The Pantages and pretend—if just for one night—that you're Gary Cooper or Lucille Ball stepping out into the pop of flash bulbs?
Reserve Your Limo to See Hamilton at The Pantages
Hamilton at The Pantages premiered in August of this year and runs through December 30th. There's still time to snag your tickets to see this amazing show at one of the most beautiful and historic theaters in Los Angeles!
(What a wonderful Christmas present — an elegant night on the town complete with a limo ride to Hamilton—would be for any theater lover!)
A Little Taste of Hollywood Luxury
When you book luxury transportation to see Hamilton at the Pantages with White Rose Limo, you get star treatment from beginning to end. We'll pick you and all your friends or family up at your door, whisk you effortlessly through the streets in leather-lined luxury while you sip on complimentary champagne, martinis, or your favorite cocktails, and deliver you right to The Pantages like Hollywood Royalty.
When the show is over, sing along with your favorite tunes, discuss the political impact of mashing modern players with historic viewpoints, or simply nod off as our drivers take you back home safe and sound.

Reserve Your Ride Today
Hamilton tickets won't last forever and our luxury transportation books quickly during the holiday months so snag your tickets online and contact White Rose today. Questions? Give us a call at 714-288-0066.