How to Dress for Del Mar's Racetrack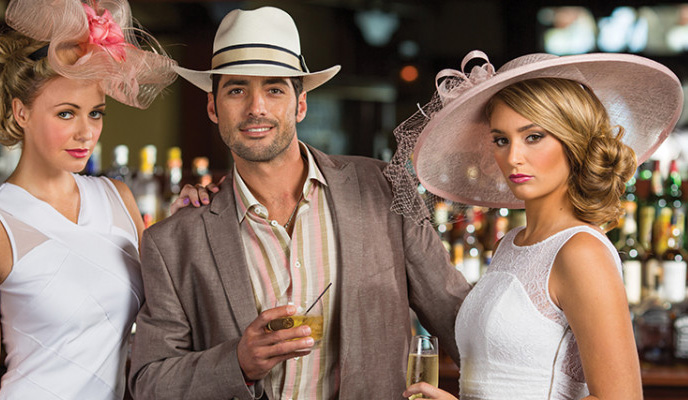 What to wear to the Del Mar races? Racetrack fashion has changed a little over the decades since Bing Crosby greeted the first fan in 1937, but looks are still heavily classic, with just the right touches of trendiness – in short, they're "Cool as Ever," in keeping with the track's motto. This is no surprise since Del Mar Raceway has been a favorite stomping ground for celebrities since the day it opened – Ava Gardner, Lucille Ball and Desi Arnaz are just a few famous names to grace the track. Channel star style as you shop for the look that's just right, and you won't go wrong.
Del Mar Race Track Fashion Tips for Women
Despite the fact that it is located just a short distance from the Pacific Ocean, Del Mar raceway is normally blessed with warm, sunny weather. A cool coastal breeze often helps patrons beat the heat, but dressing right for the weather is just as important as dressing to impress.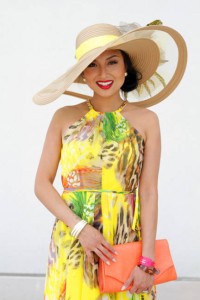 First off, you'll need a fabulous sunhat, one with a brim wide enough to shade your shoulders and your eyes. Floral trim, feathers, and colorful scarves help add punchy style; add your own colorful touches, or purchase a hat already trimmed for the occasion. Don't be afraid to have fun with your hat; in fact, one Del Mar fashion rule regarding ladies' hats is "The bigger, the better!" If you visit on opening day, you can even take part in the "best hat" contest – whether you win or not, you are certain to enjoy spending a little time in the spotlight.
Secondly, choose clothing that is lightweight and breezy. A sundress in either a light shade or a vibrant color palette is ideal. Choose one that feels comfortable on, and be sure to add accessories such as a statement necklace or a few of your favorite bangles. Whether you normally go for an eye-catching look or not, enjoy this opportunity to dress the part. Think "fun" and you'll be halfway there.
Third, and finally, choose your shoes with care! Select a style that complements your overall look, and ensure your shoes are suited for climbing grandstand stairs – summery sandals are, of course, the ideal choice; even dressy flip flops will do, so long as they're comfortably stylish. Be sure to get a pedicure before you go, and remember your sunscreen!
Del Mar Raceway Fashion Tips for Men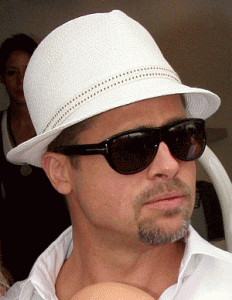 The signature look for men dressing for Del Mar is just as lightweight and airy as raceway fashions for women are – a featherweight dress shirt and comfortable khaki slacks, plus a classic fedora or straw hat a la Bing Crosby will ensure you fit in perfectly. If you hope to enjoy the races from the Directors' Room or from the Turf Club, dress slacks and a matching jacket are more the norm.
For true star style and a fun touch of class, add a pocket square to match some element of your date's outfit, or choose a hatband that complement's whatever your favorite betting partner is wearing. After all, Del Mar is among Southern California's top places to see and be seen!
Again, go for stylish comfort and think "classic" as you choose your apparel for the day. As for accessories, sunglasses and a pair of binoculars will help you enjoy the races even more.
Final Tips for a Fabulous Day @ Del Mar Racetrack
One of the most challenging things about visiting Del Mar is the distance from the parking lots to the grandstand. A great way to add even more enjoyment to your trip to the track is to rent a limousine; the door to door service San Diego's limousine companies provide is fantastic. (Del Mar does serve a great mint julep, so getting someone else to do the driving for you will ensure you benefit from maximum enjoyment of this raceway staple!)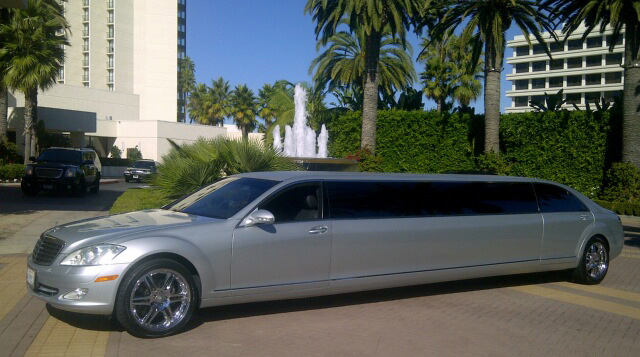 Del Mar Races Limo Rental
If you plan to enjoy a concert after the last race, buy your tickets well in advance; in addition, book dining in advance as venues at Del Mar and in nearby communities fill up fast on race days.
Dressing the part and enjoying the day in true star style will make your trip to Del Mar even more enjoyable – not to mention, truly memorable.