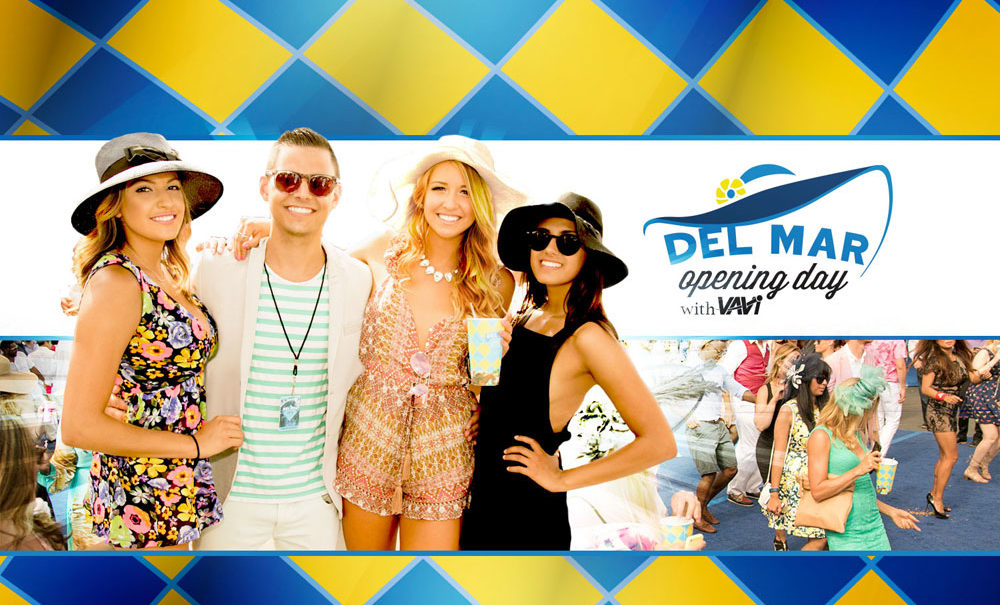 Celebrate Bing Crosby Season at the iconic Del Mar Racetrack. This season (named for the racetrack's famous founder) opens on November 1st and it promises to be nothing short of spectacular. In addition to historic horse racing "where the surf meets the turf," this season will feature special events like:
Unforgettable open-air concerts
Unique theme and discount days
Creative contests and giveaways
And, for the first time ever, the Breeders' Cup Championship races will be held here in sunny Southern California's most historic horse racing venue.
Del Mar: Southern California's Hotspot
Del Mar Racetrack has been historic from the day it opened. Known as the playground of Hollywood's rich and famous since its grand inauguration (80 years ago this season!) Del Mar is still home to Hollywood's hot list. In addition to watching some world class horse racing around this iconic oval, spectators often delight in spotting celebrities like:
Mario Lopez
Bo Derek
Model Nicole Gale Anderson
Real Housewife Alexis Bellino
Bachelorette alumni Kiptyn Locke
Superstar chef Bobby Flay
Hollywood Fashion Contests
Del Mar has always been known for its fashion sense—the hats alone are something to encounter. This season's opening day will once again bring fashion forward with a fun Hollywood Fashion Contest. Entrants are invited to dress up as glamorous modern divas, throwbacks to Hollywood's Heyday, or team up as Tinsel Town's most fashionable duo with prizes including:
$100, $200, and $300 cash awards
A $250 gift basket from Studio Savvy
And the grand prize of a 1-night stay at the Fairmont Grand Del Mar and dinner for two at the exclusive Addison Restaurant.
Your Ride to Del Mar
Want to make a splash at Del Mar's opening Day? Nothing screams "Hollywood" like arriving at your destination in a glamorous limousine. White Rose Limo offers exclusive limo rentals to Del Mar on Opening Day (and throughout the season) at reasonable rates. Impress your special someone with an elegant ride in leather-lined luxury and live up to the Hollywood Glam.
Need more leg room? Our brand new, custom-built Mercedes Benz Sprinter Limo Bus offers all the luxurious amenities of a stretch limousine with room for up to 16 passengers. Gather the whole family for a fun and memorable experience at Del Mar's historic Opening Day.